Adobe Photoshop Portrait Before and After
First of all, this beautiful girl really doesn't need any Photoshop touchup. That said, what girl doesn't want a little post-airbrushing? We've all seen the magazines, why not let your wedding photographer do the same thing? We here at Pabst Photo do not like to overdo our post-processing.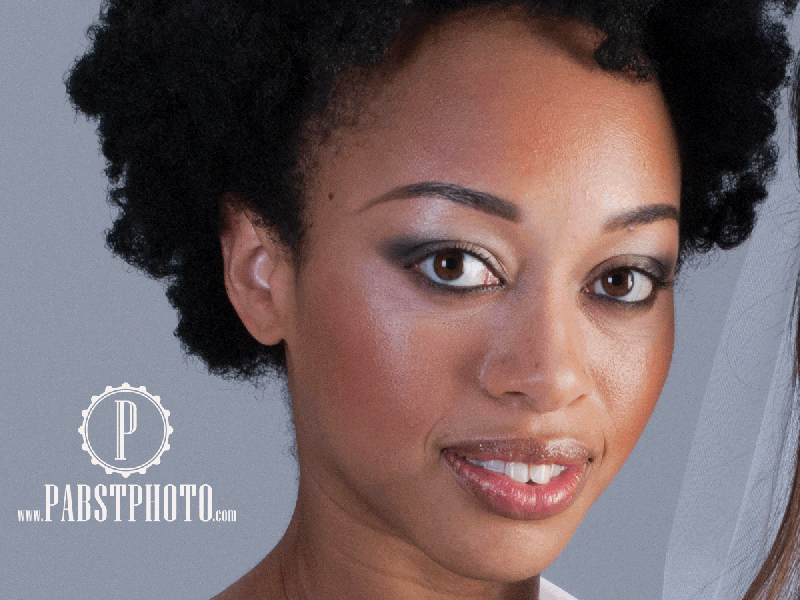 You won't see us removing anything or changing anything that would be there next week-we are not removing beauty-marks, dimples, or reshaping the face. In other words, we are just looking at healing blemishes and shininess. Everyone wants to look like their best self. We might help the lips and eyes shine bright – the way the do in the real world. We don't see this as cheating, but rather showing a person the way we see them.
The Key to Touch Up work is subtlety
So; what did we do to this image? It's pretty simple.
Brighten the whites of the eyes.

Brighten the color of the iris to make the eyes shine.
Smooth over uneven skin.
Bring out the details and shine of the lips.
That's it; it's not over the top, but it does show this beautiful girl at her best.  Below is a closer look. Obviously, she already has great skin. A touch up like this should not take more than 2-3 minutes. Below is the before and after; notice the four items listed above. Feel free to check out more of the pictures from this wedding photo studio session. Also, be sure and check back frequently, especially in the summer months for the latest Chicago Wedding Photography.