How I Got The Shot | Pabst Photo
Part of the ongoing How I Got The Shot series from Pabst Photo encouraging better photography for all.
Gear: Canon 5D Mark II, 50mm f/1.4, Yongnuo TN-622C Wireless E-TTL trigger, 2x Yongnuo TN-468 II TTL
The following diagrams illustrate the lighting scheme for the wedding photo that Jamie and I used to get this awesome picture of bride Jennifer and groom Joshua. This is a two light setup – one flash on camera, and one on a trigger.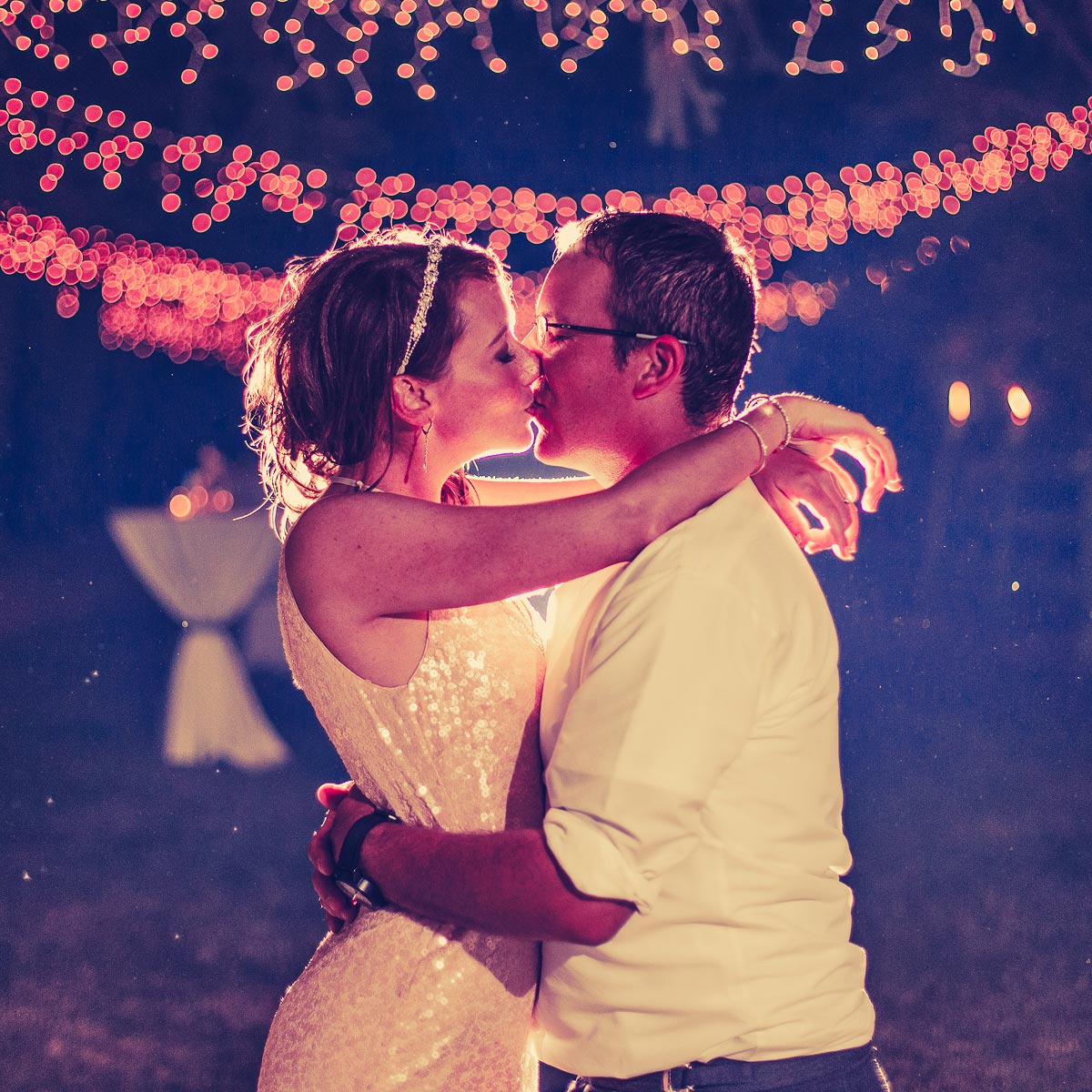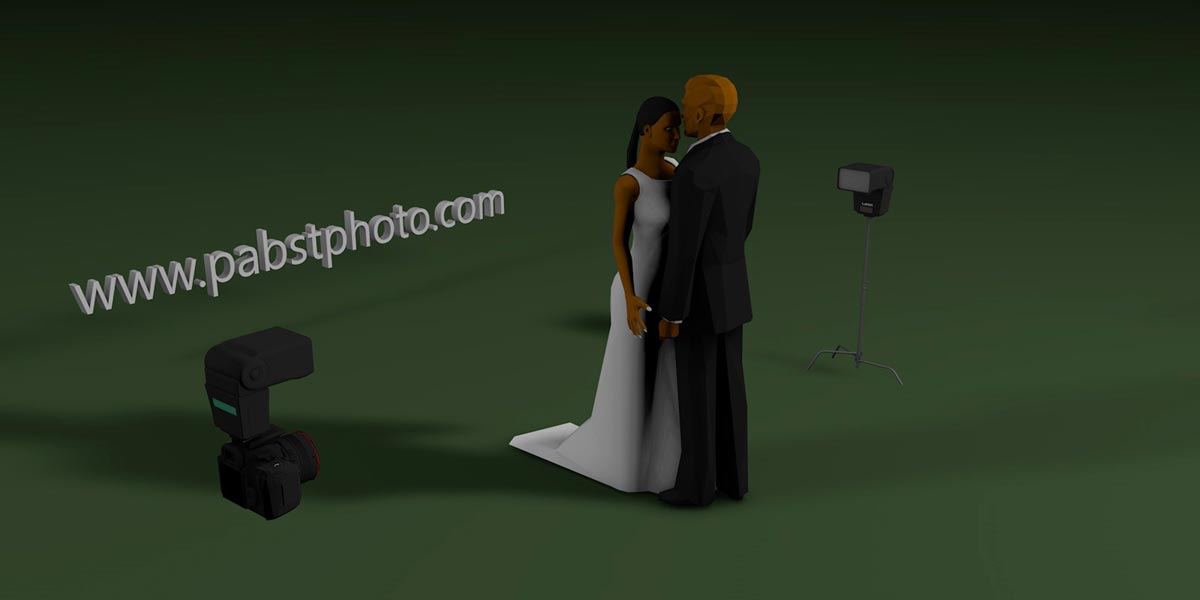 The image above shows the darkness of night. In fact, without using ISO 3200, it would have been impossible to get a picture at all. We were in the woods for this wedding and it was a very dark – these pictures were taken after 9pm. The first thing we did was to add on camera flash. As any flash photographer knows, on camera flash can look pretty bad. Where we were, there was no way to bounce it. We wanted to use as much ambient light as possible – we also wanted to show off the decoration the bride had done with tea and string lights – so we used an ISO around 2400 and a shutter speed close to 1/60 allowing a lot of ambient light. This meant that the on camera flash would be less apparent. This is illustrated in the image below.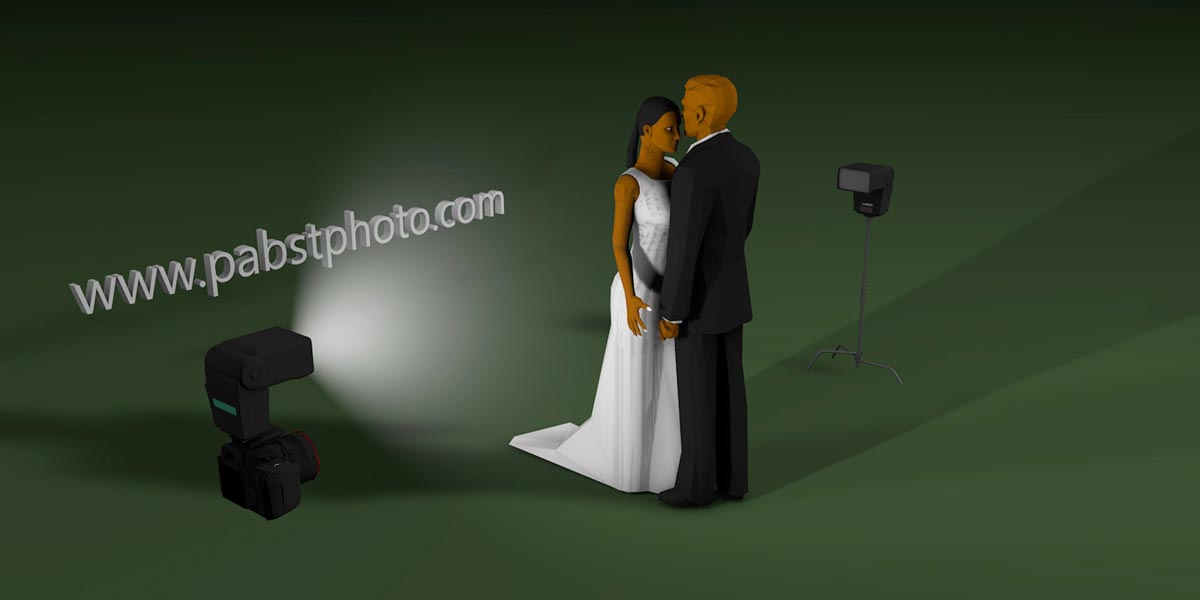 Lastly, we placed another flash on a tripod behind the bride and groom for some rim light. Illustrated below. We used a ratio on this and manual flash. I knew I wanted the backlight to be much more powerful than the nasty on camera flash. If you use TTL flash for a setup like this you will have a very hard time controlling rim light in that automatic mode because the rear flash will blast the sensor with light fooling the TTL into thinking there is more light than there really is.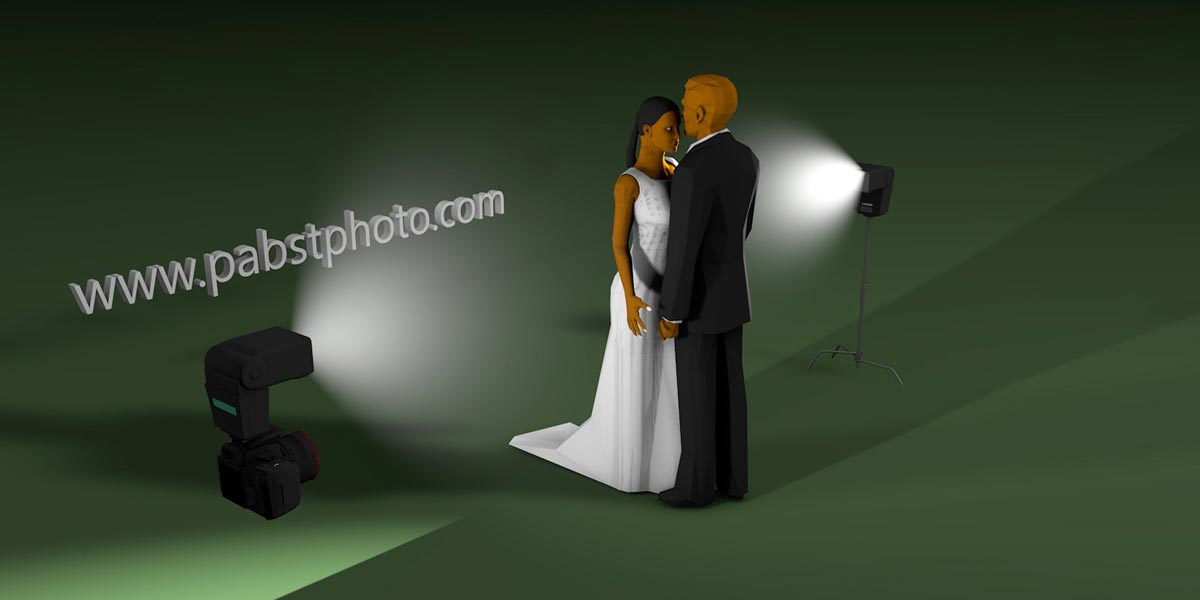 Another tip I would offer is that once you have a setup ready like this take a handful of photos. Here are a couple more using this setup.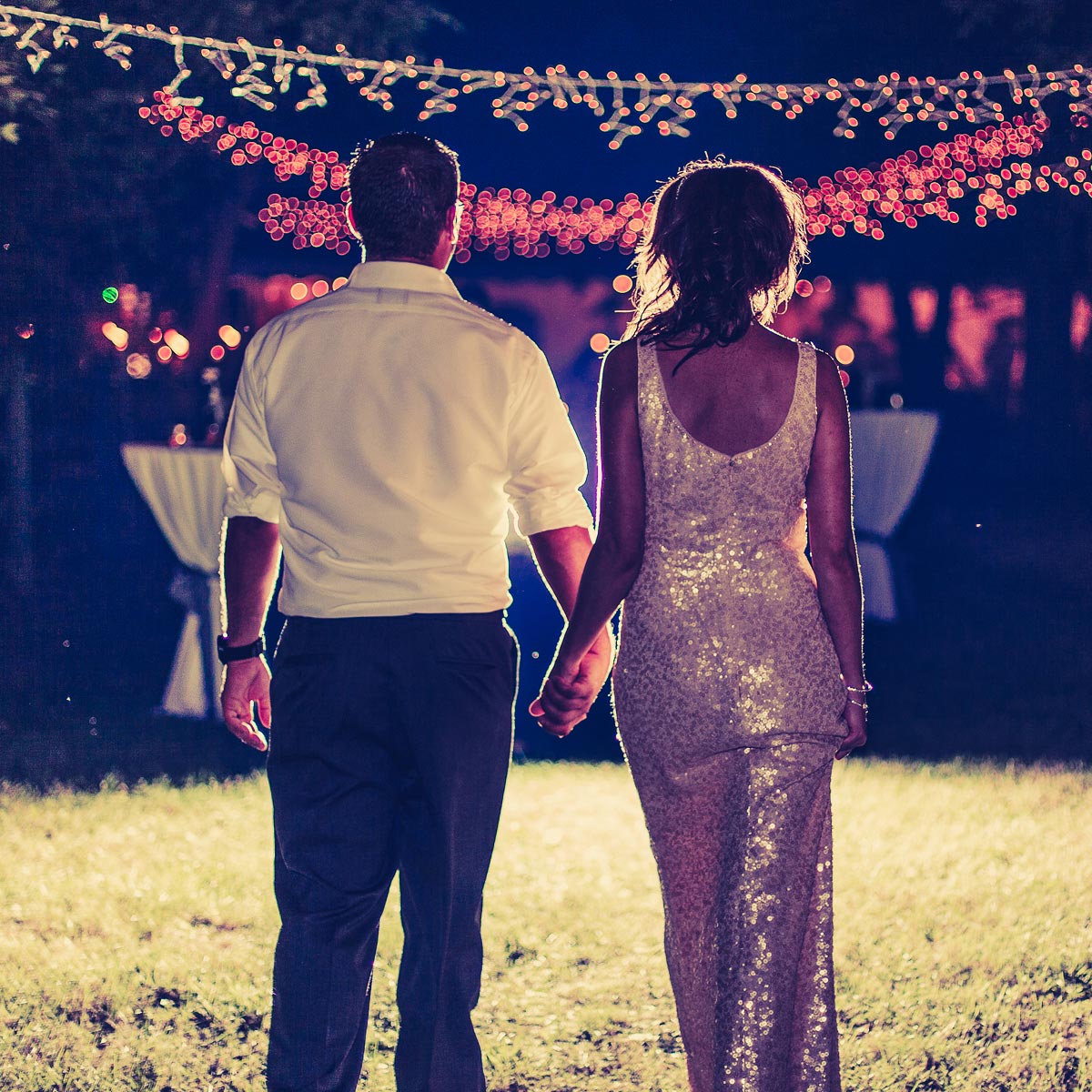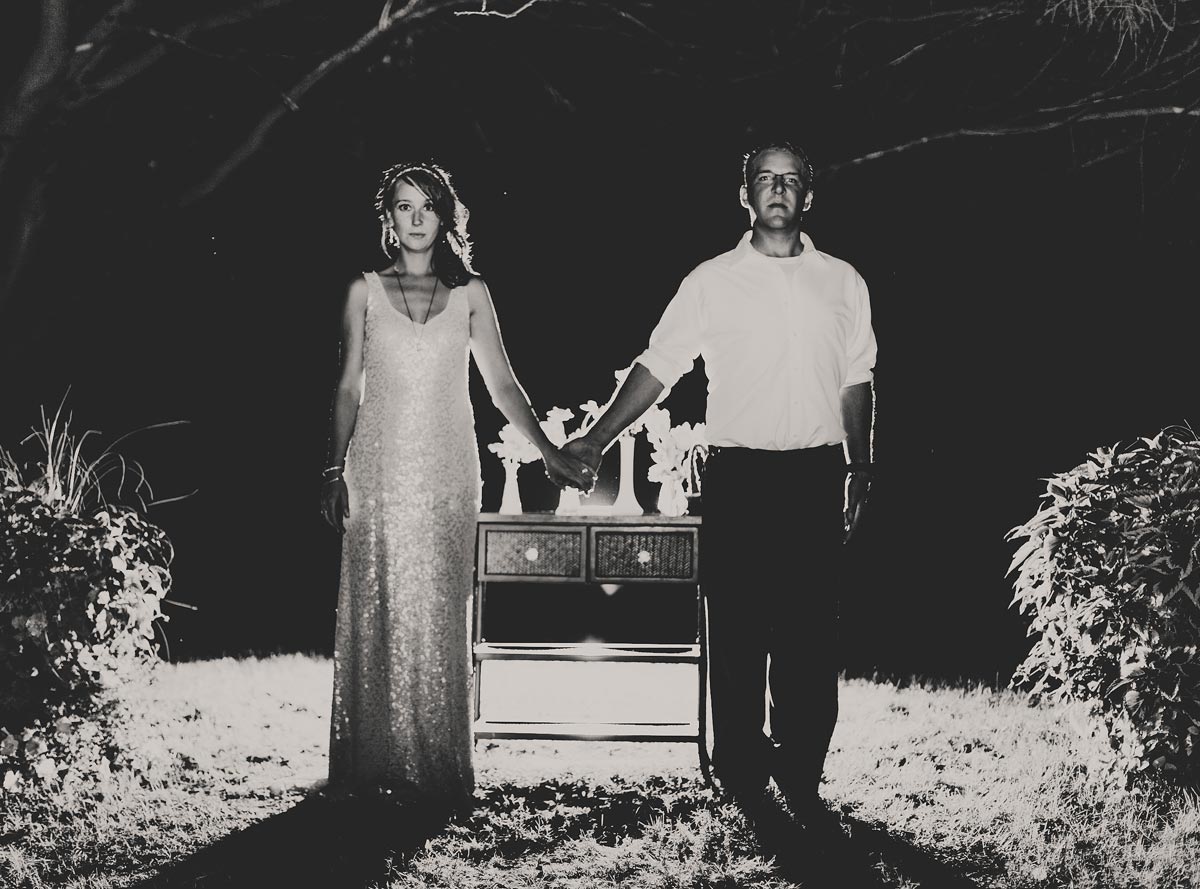 And here a few more pictures using almost the exact same setup. This setup can be used at a reception for dancing – all you have to do is get that rear light up high – about 9-10 feet instead of hiding it behind the subject.