Canon EF 100mm f/2.0 | Lenses to Have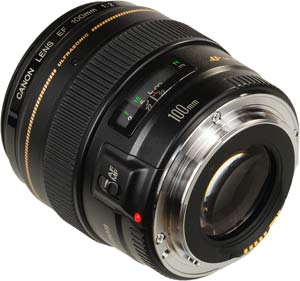 Can you really afford not to own this lens–that is the question. Now, I am assuming that we are talking about portraits or general shooting firstly. Okay, if you are looking at this lens seriously, there's a good chance you do not want to spend the money on an L-Series lens. For the time being, I don't blame you. There's nothing wrong with working your way up the lens totem. Chances are you are torn between this lens and the 85mm f/1.8. I too was stuck in your shoes. I am a big proponent, as you will see in other posts, of try before you buy. Sites like borrowlenses.com allow you to rent lenses on the cheap for a weekend. However, you are here because you want to know NOW. And I aim to give an honest and hopefully expert opinion. This lens was first made in 1991 and they are continuing to make them, so yeah, it's a badass lens.
The lens has amazing optics and great mechanics and uses a metal filter thread. That can be hard to find in a non-L-Series lens. It has fast auto and manual focus. It's not too heavy, but it's not too light and plastic-y either. I love that the lens has instant manual-focus override–just grab it. That is harder and harder to find these days. This lens is a real beauty whether you are shooting full frame or crop sensor.
THE PROS
Oh, and f/2 makes this lens awfully good in low-light.
The lens is super sharp; in fact, it's sharper than all of the zoom lenses Canon makes IMHO.
No Visible distortion–that's a plus, less time in Photoshop.
The falloff is minimal and almost goes away completely by f2.8 (courtesy of Ken Rockwell.) You can visit his site to see the actual fall-off shots, or just trust me. In regular shooting, it's non existent.
Comes with a hood, but you don't need it as the lens really has no flares or ghosts.
SUPER Sharp and better than most of the L-Series lenses. The only thing that will stop you from getting perfect focus on this lens is you. If you have to, you can adjust your AF microadjustment (assuming you are shooting full frame)
THE CONS
None. Just buy it already. Stop shopping.
No image stabilization, but you don't need it at f/2.
Yeah, it's similar to the 85mm f/1.8. If you have one of them, don't get the other.  Do you want the extra zoom length or the extra light?
This lens alone was a major factor in Canon winning professional ground away from Nikon in the 1990's. It's that good. It stomps Nikon's 85mm f/1.8. So, what about the Canon 85mm f/1.8? True, it's almost identical except the 85mm has those damn plastic filter threads. The only reason I could possibly understand for getting the 85mm over the 100mm would be if you have a really small studio and can't back up a half step. That's really the only conceivable reason. These lenses are so similar, I would consider the 85mm just for a 50 dollar price difference. Sure, this article is about the 100mm, but it's also about the merits of the 85mm. You cannot go wrong with either.
THE TECH
The EF stands for Electronic Focus, but you probably knew that. The USM stands for Ultra Sonic Motor and you probably knew that too. It is quiet. The lens itself has 8 elements in 6 groups and the glass is multi-coated. All the focus happens internally so nothing will move outside the lens–except for the focus ring of course. The lens stops down to f/22. It has a pretty close focus range of 3 feet. The lens is labeled with a depth-of-field scale, but as with almost all modern lenses with fast autofocus, it is too small to be of any use. I don't bother with super techy specs, so the weight is, "not heavy". It does come with a hood and it is plastic. The price hovers around the $450 mark. The bokeh quality is pretty damn good, most fast lenses have that big soft bokeh and this lens is no different. If I didn't own a single lens; this would be the first lens I would buy. Unless I was really broke, in which case I would probably just get the nifty fifty.
After using both the 85mm and the 100mm, I have to admit I find myself reach for the 85mm lens more often.
Buy this 100mm f/2.0 because it is amazing, and then grab a Canon 50mm lens (review) because there is no more bang for the buck in all of the lens world. It doesn't matter in what order you purchase these two lenses, just get them both.
And last but not least, I just want to share a couple recent pictures I have personally taken with this great lens. As usual, if you found this post helpful, please click like, leave a comment or share in some way. It helps keep us going! Happy shooting. Check out more tips/tricks/reviews in our Professional Resources category.