Kim Barrash and Mark Kappelman Tie the Knot
Chicago History Museum Wedding
This magical wedding took place on July 6th 2013.  Just imagine if you will, summer, Chicago, 4th of July weekend, and the Chicago History Museum. Add a couple beautiful people, a white horse and carriage, a gorgeous evening for an outdoor wedding, a patio-cocktail serenaded by a string-quartet, and a DJ to light up the dance floor. Those are just a handful of the ingredients that added up to one heck of a Chicago summer night.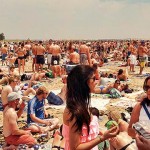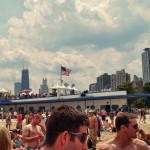 The holiday weekend ushered in tons of family and friends for an extended stay. The 'wedding week' kicked off at Cellular Field for a White Sox game on Wednesday night. Thursday morning (the 4th) brought a day of celebration at North Ave. beach with dozens of family and friends. That night; fireworks at Navy Pier and dinner at Quay. Friday morning the ladies were off Bijou Nail Salon and Spa followed by Topo Gigio for lunch while the guys headed north to catch a Cubs game. Exhausted yet? I hope not. Time for the rehearsal dinner at a Chicago classic – Lou Malnati's Pizzeria on State Street in the heart of the Gold Coast. Chicago deep dish pizza done right; but the fun wasn't over – not even close. There was still a wedding to be had.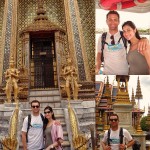 Jamie and I, here at Pabst Photo, are very excited to post these images for so many reasons. Kim and Mark are FAMILY. Jamie's name used to be Barrash, and now it is PABST.  Kim's name USED to be Barrash, and now it's Kappelman. My new sister and brother in law are featured below. Their wedding was amazingly gorgeous; the physical, emotional, and decor were all beautiful. Their fingerprints were on every detail. We are so glad we could share in the excitement of the day and we wish them well now and forever. AND NOW, they are in Thailand and maybe we are a little bit jealous about that. As with any wedding, a lot of hard work and planning went into this past weekend. Jamie has been very busy in the matron (a word she hates) of honor role. This past Saturday was a day we have been looking forward to for months and months. You spend weeks and weeks wanting the day to come and are ultimately sad when it's over. Can't we do it all again?
Obviously Jamie and I were not the hired photographer on the day – but we can't go anywhere – especially to a wedding, without a camera! I couldn't help but snap a few photos myself. Enjoy the images below and surely there are MANY more to come as we wait for the entirety of the images from the hired gun of the day – Misha Media – and the work of the talented west-coast videographers as well.
Venue: Chicago History Museum | Flowers: Infinite Design |