The Wedding of Kathy and Rich in Logan Square at St. Luke's Church and Revolution Brewery
A destination wedding in Chicago! Well, sort of. Kathy and Rich had some Chicago roots but have since moved to the east coast and planned their wedding from afar. Josh and I initially met Kathy and Rich a few months before their wedding to talk details and walk through their day, and I have to say, we were a little nervous at the amount of things that still needed to be done. That leads to even bigger props to Kathy and Rich for throwing one of the most fun, smoothly-run weddings we've been a part of! Kathy's bridesmaids joked throughout the day about her easy-going-ness and Kathy's procrastination habits. Of course they insisted that Kathy always seems to pull things off amazingly well. This certainly held true for their wedding day. Truly great, intellectual and fun-loving couple surrounded by about 100 of their closest family members and friends – almost all of whom traveled great distances to get here. We started the day at the Club Quarters Hotel in downtown Chicago. We did the first look at the nearby Quincy and Wells brown line 'L' stop. Next we stopped by the LaSalle Street bridge for a few shots in the heart of the loop and then ventured off to the Milton Lee Olive Park near Navy Pier to get some skyline shots. On the way over, the bridal party opened their gifts and sported their new Cubs attire in a few photos below. The ceremony was at beautiful St. Luke's church in Logan Square followed by an awesome reception at Revolution Brewing. This was a perfect, warm, intimate setting with great food paired with even better beer (and beer pudding, which we had to try – surprisingly good!) Kathy embraced her Chinese heritage with a tea ceremony after changing into a gorgeous traditional red-beaded gown which was absolutely stunning and truly packed a punch in the reception photos.
Cheers to Kathy and Rich! Leave a comment for the bride and groom! Thanks from Josh and Jamie of Pabst Photo.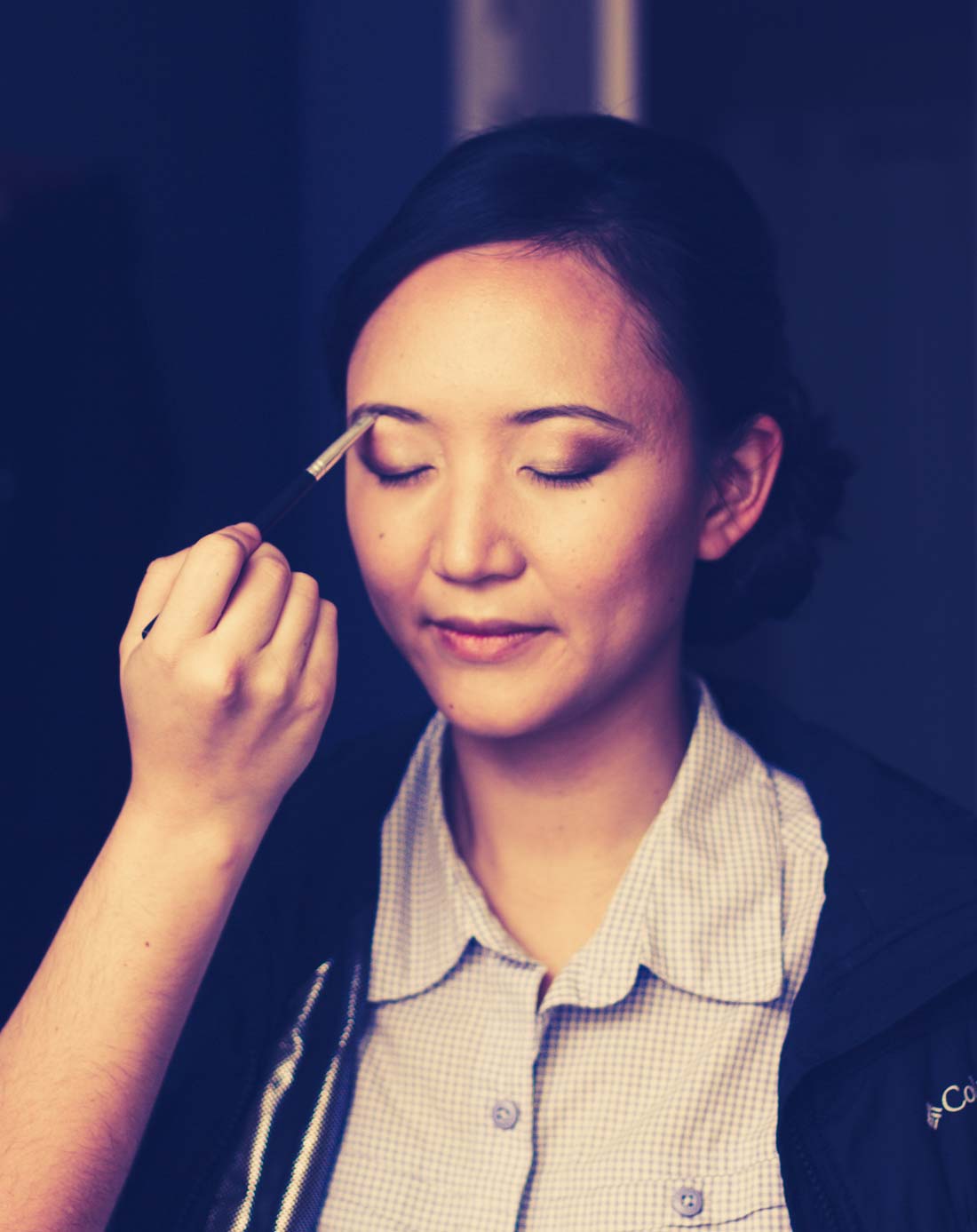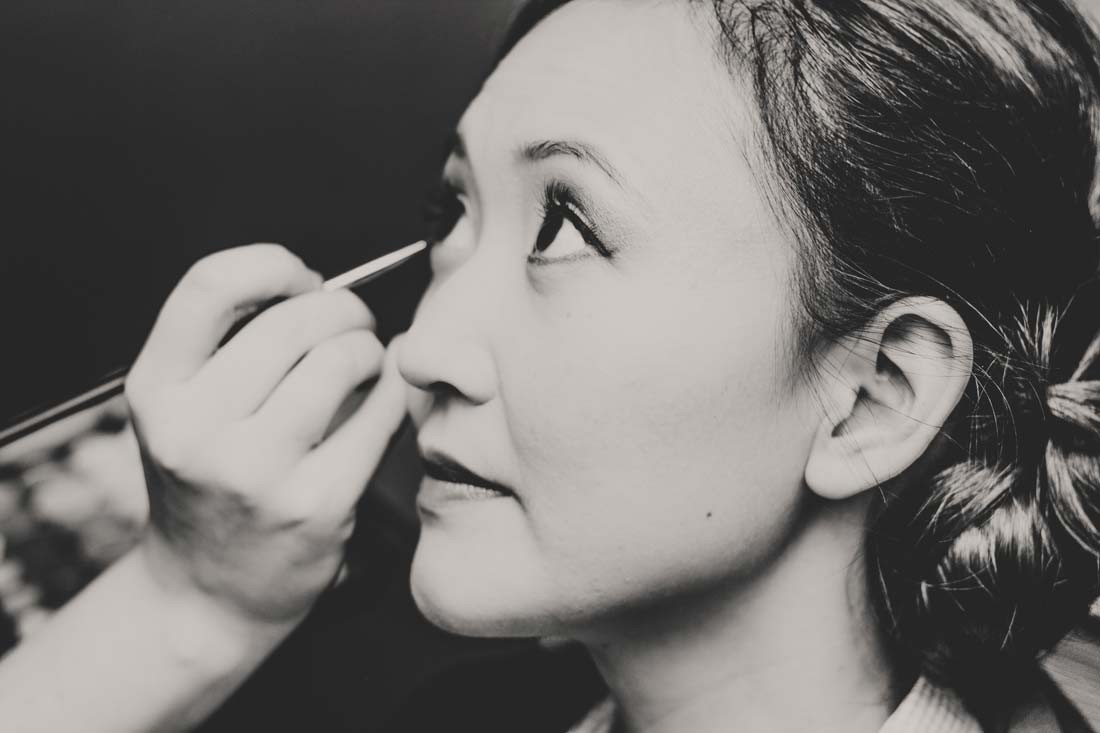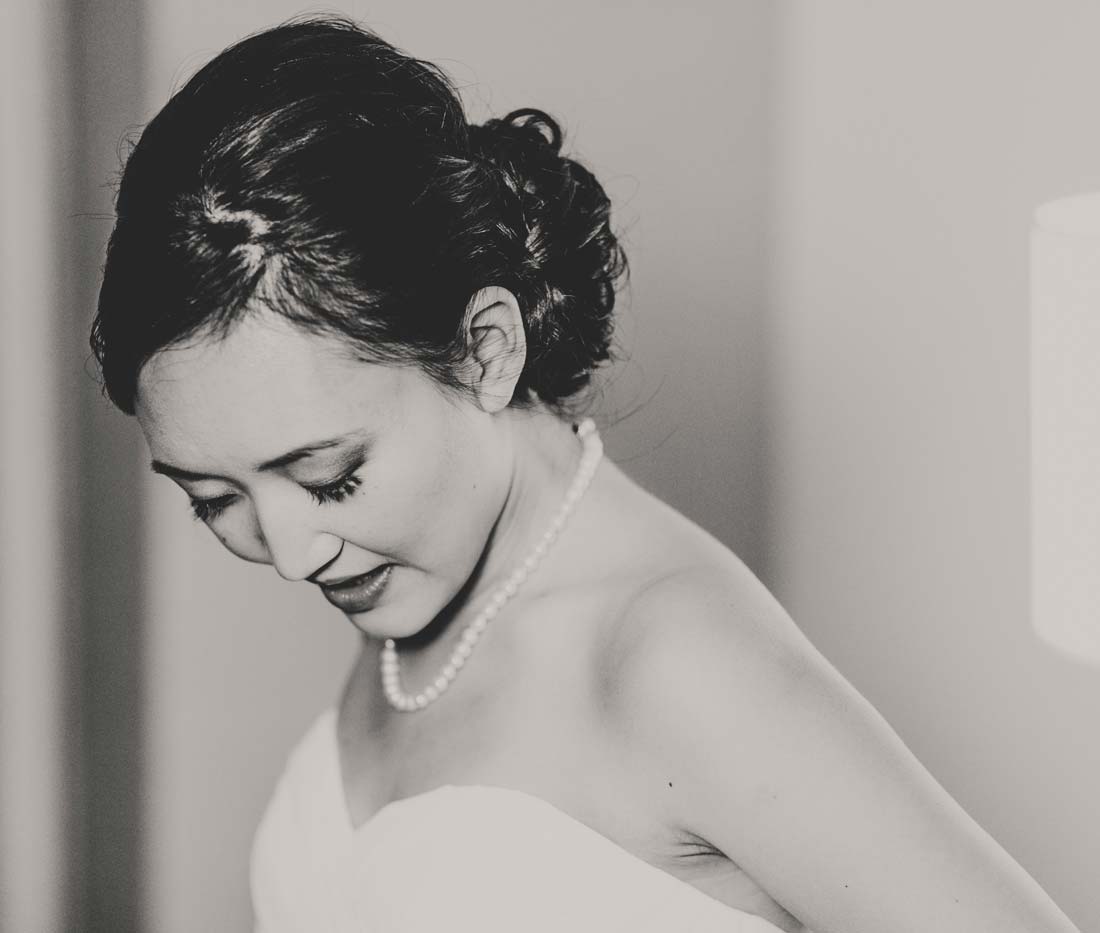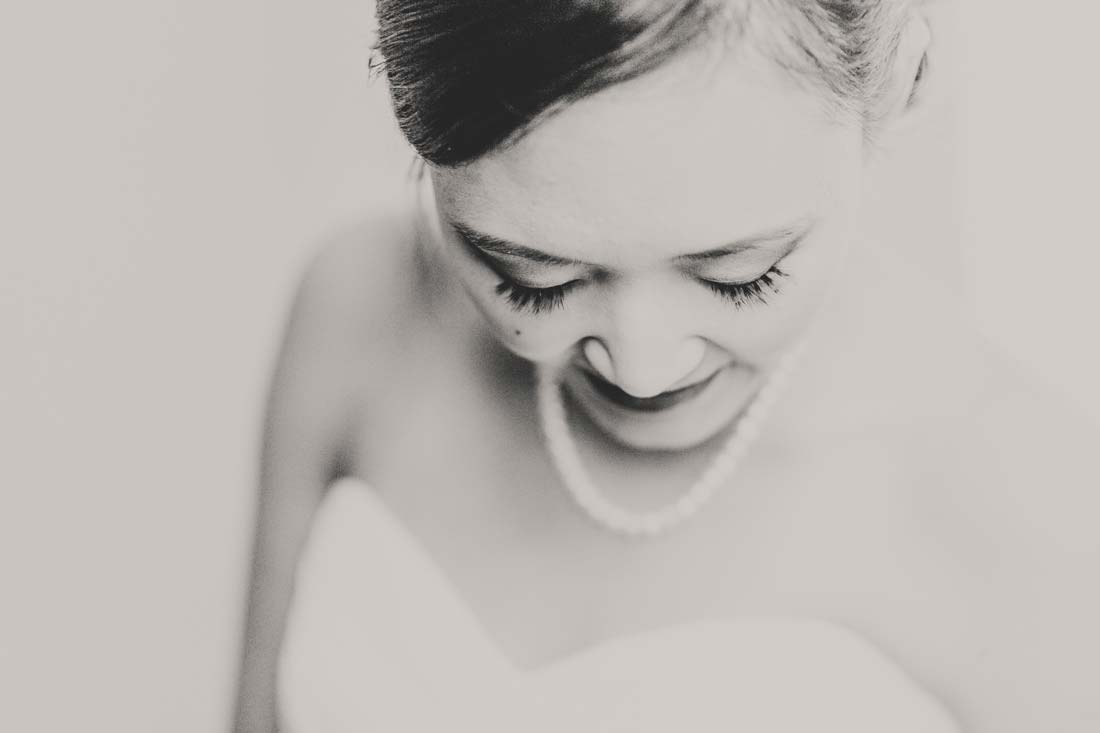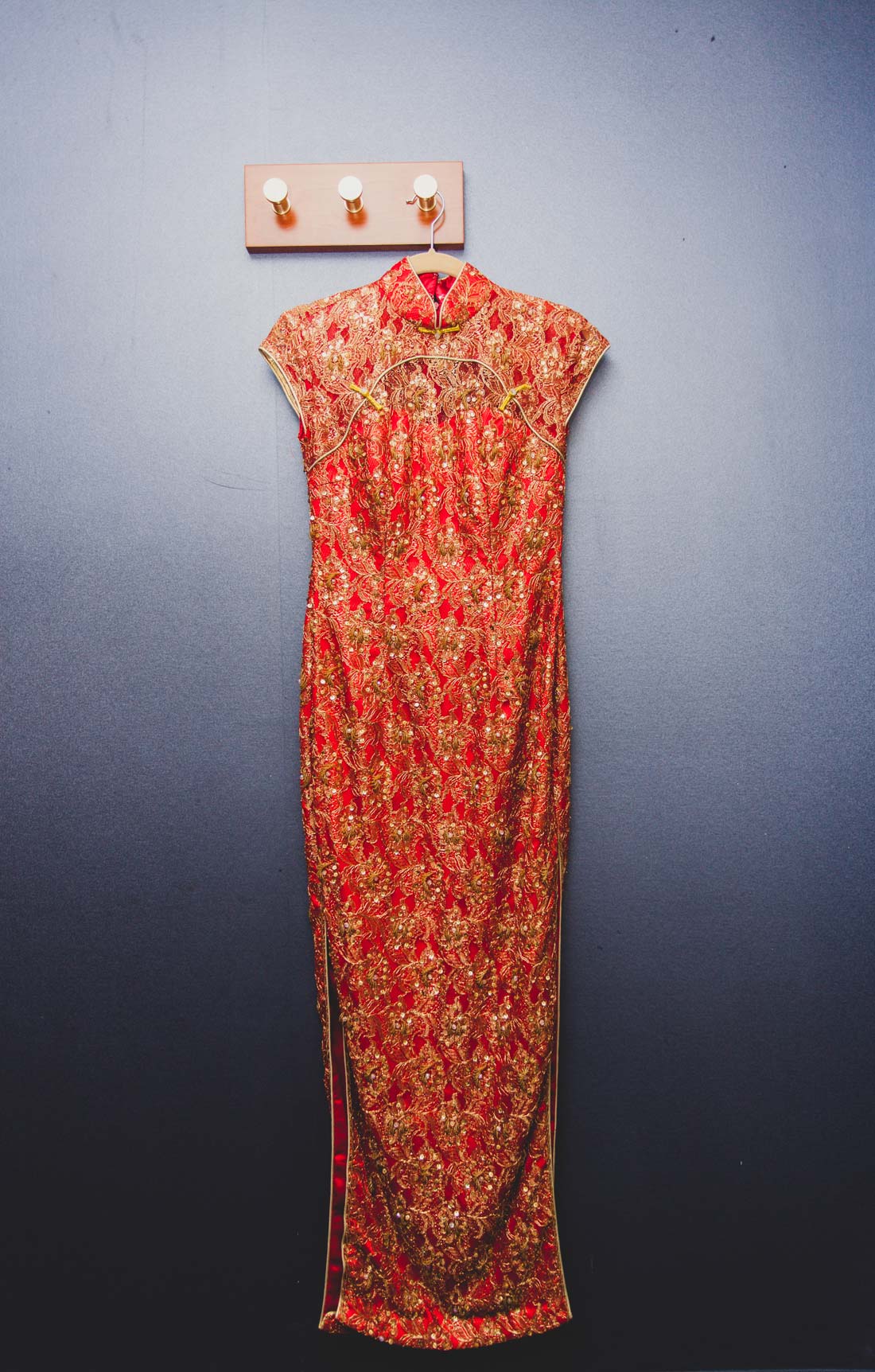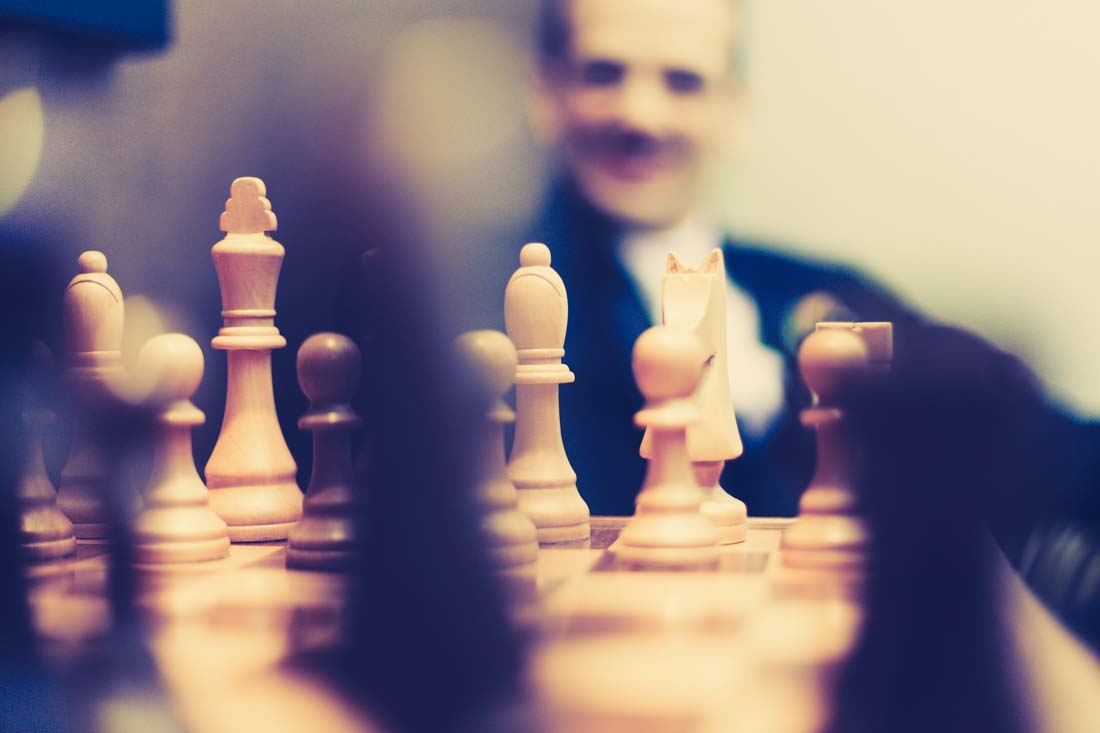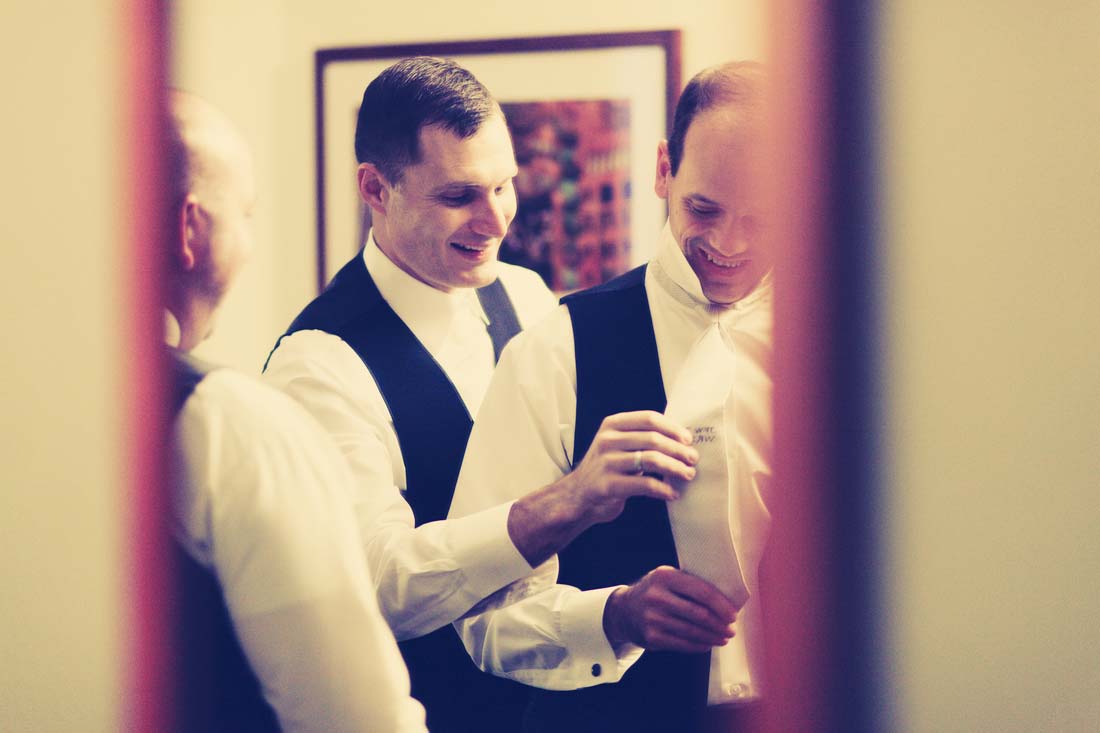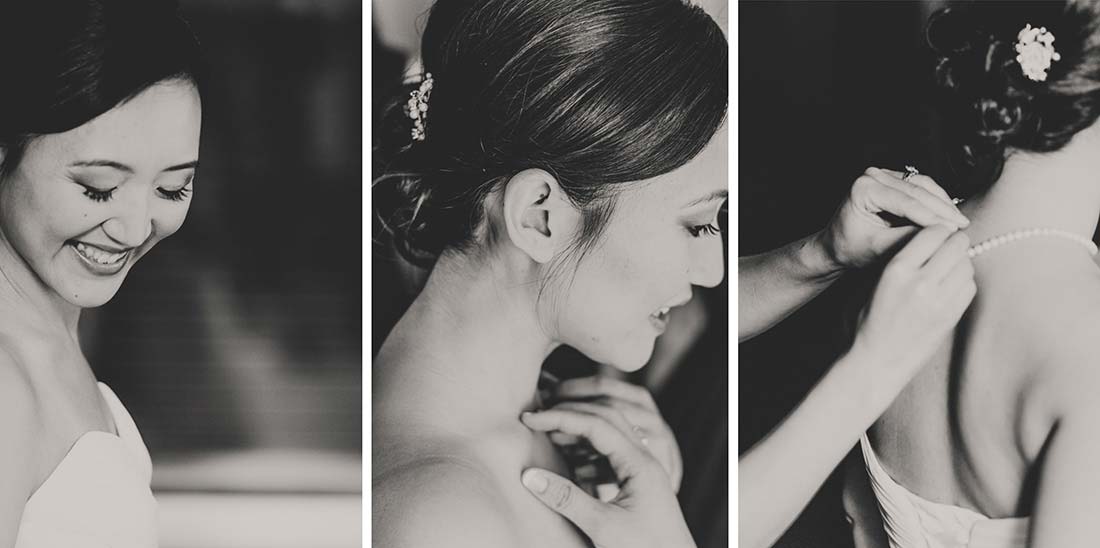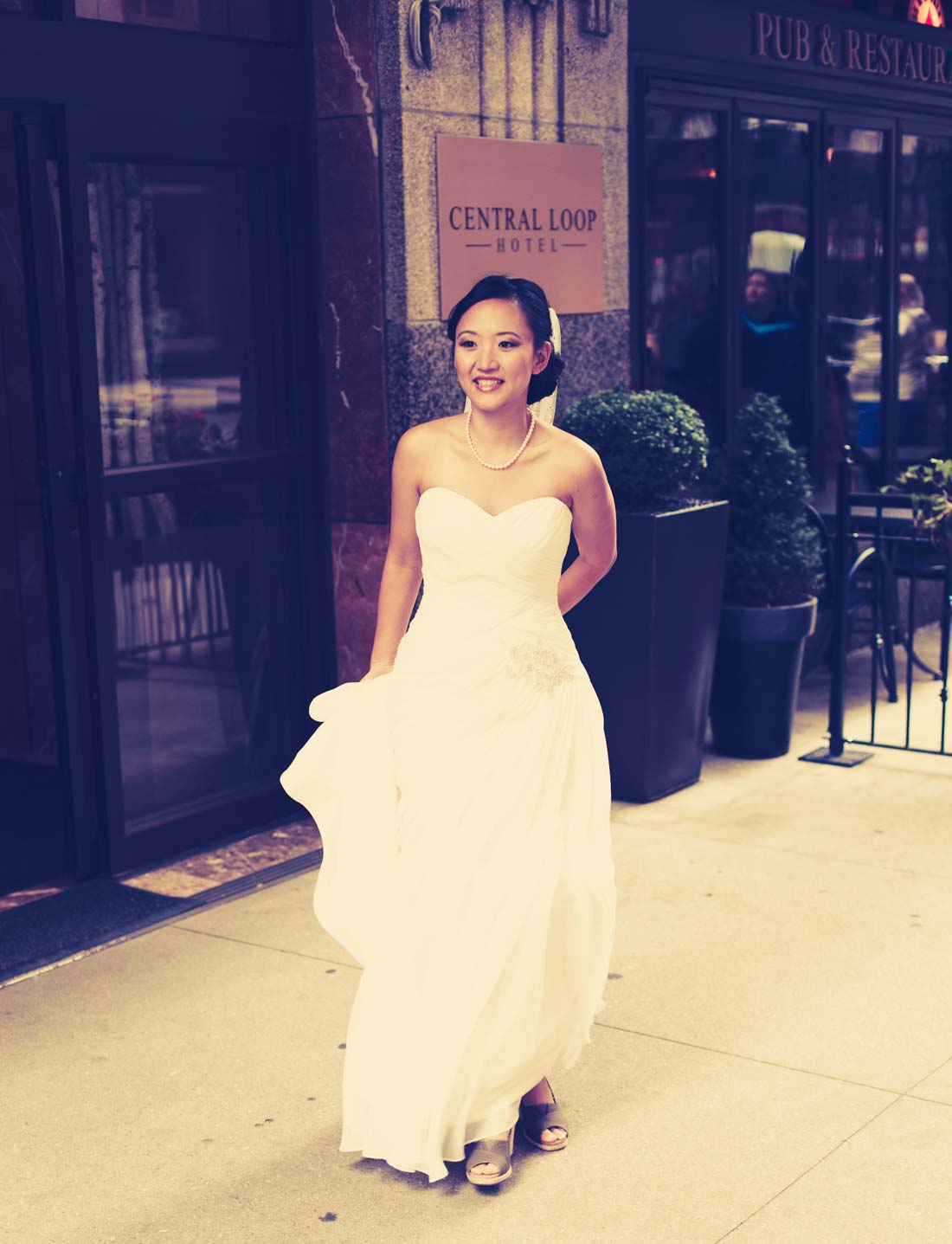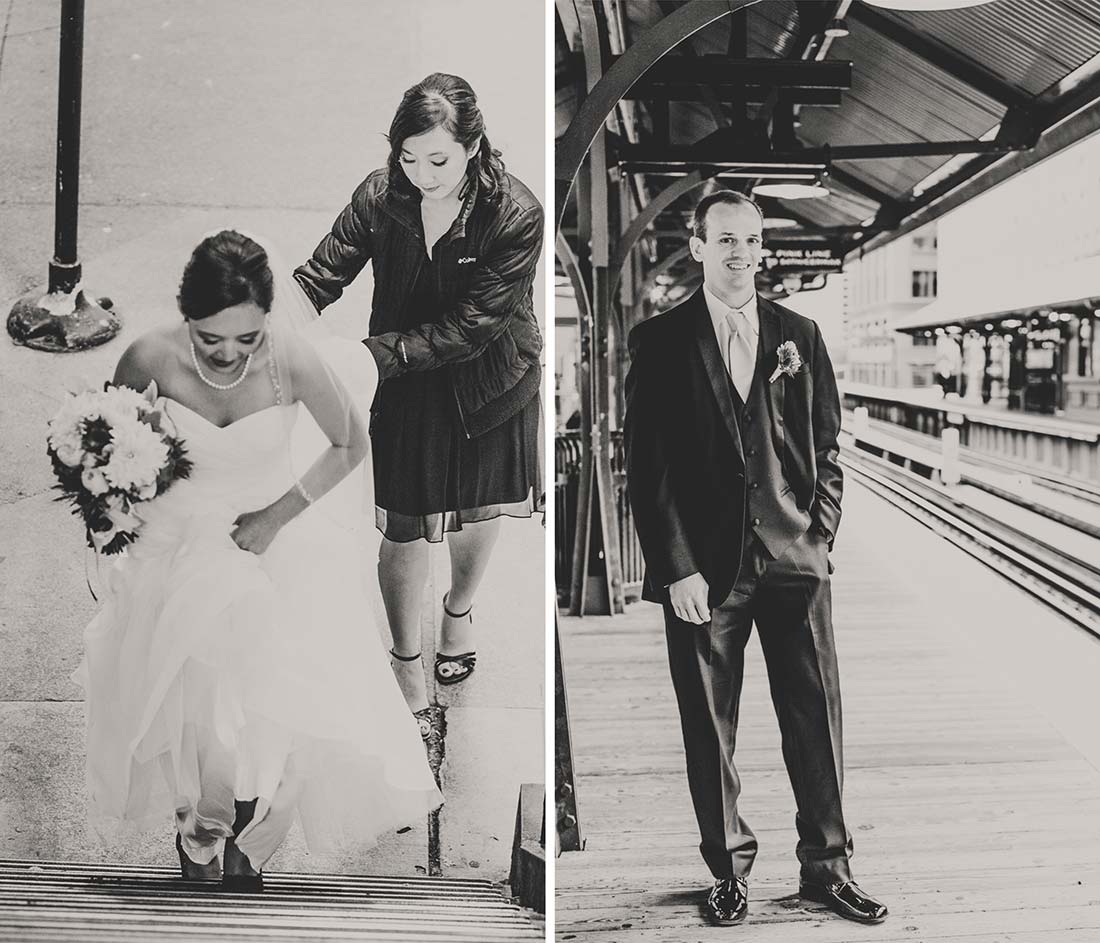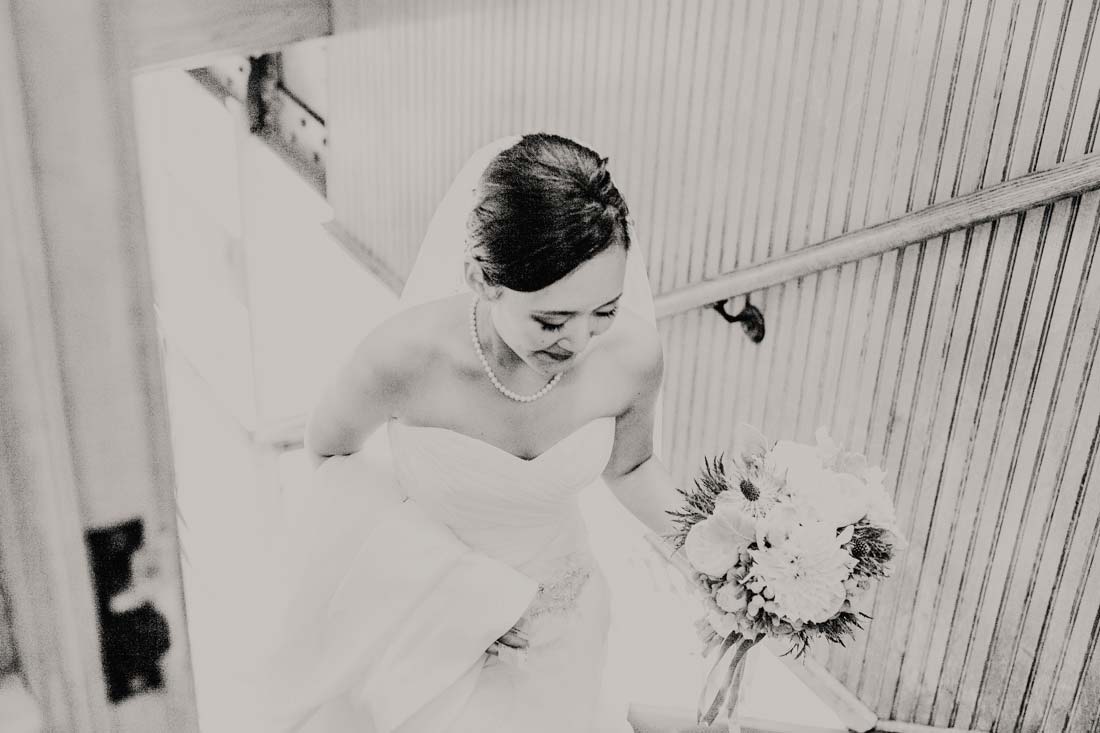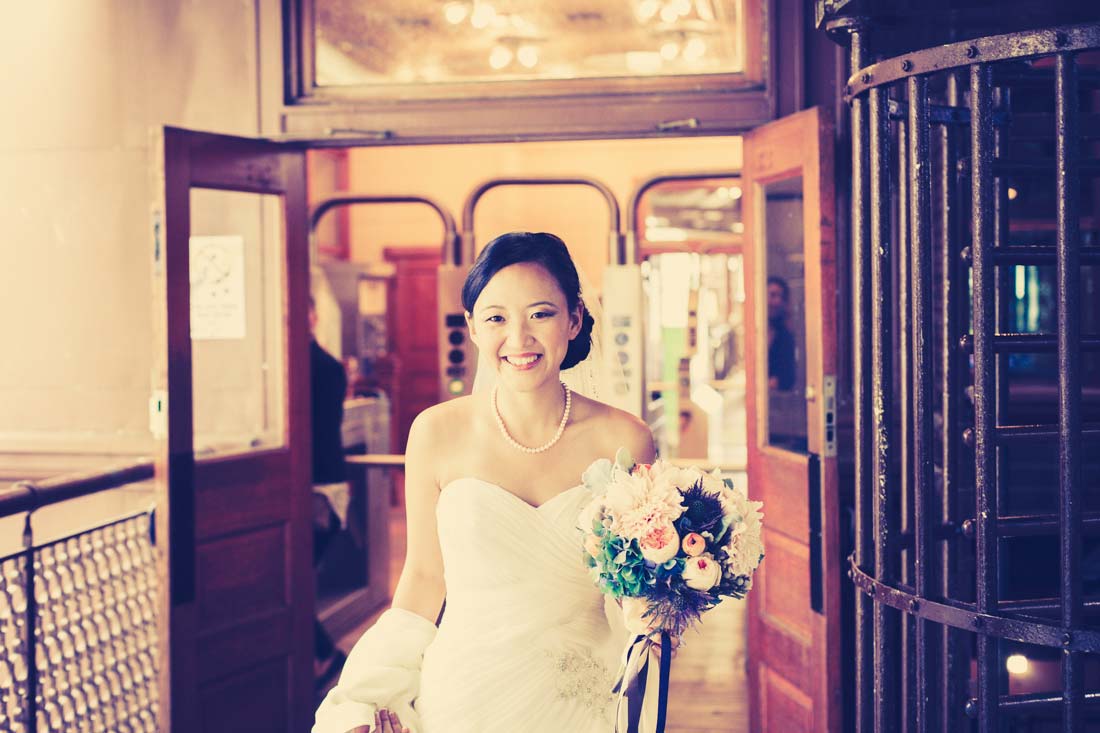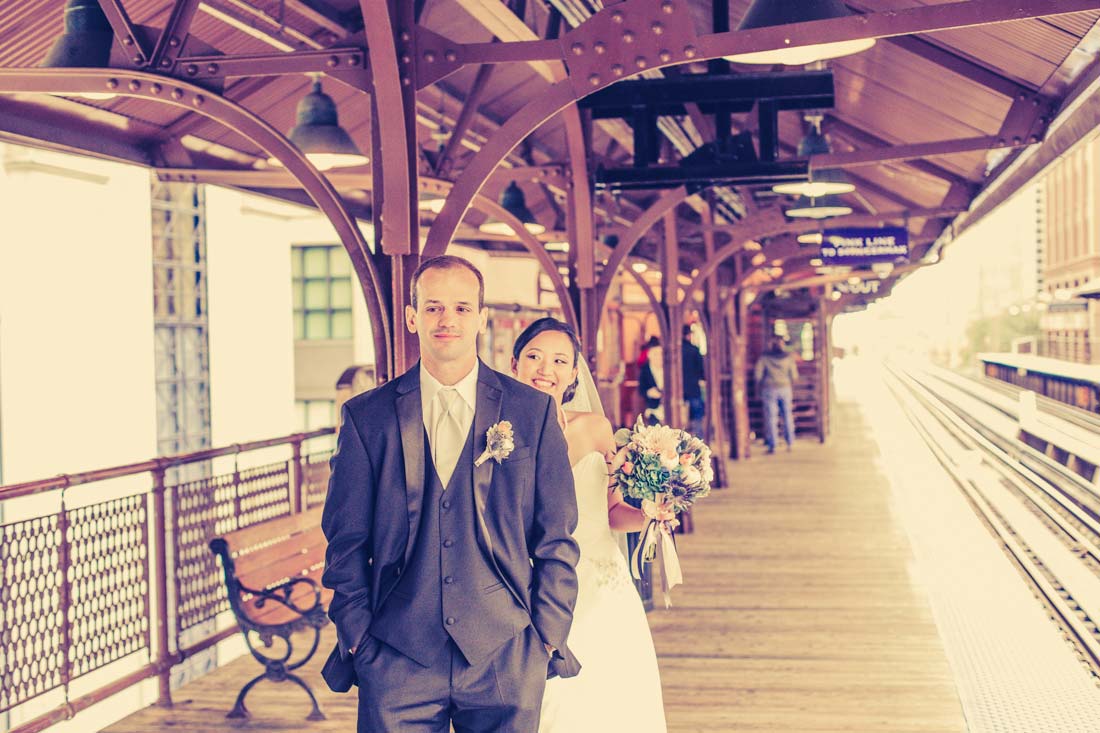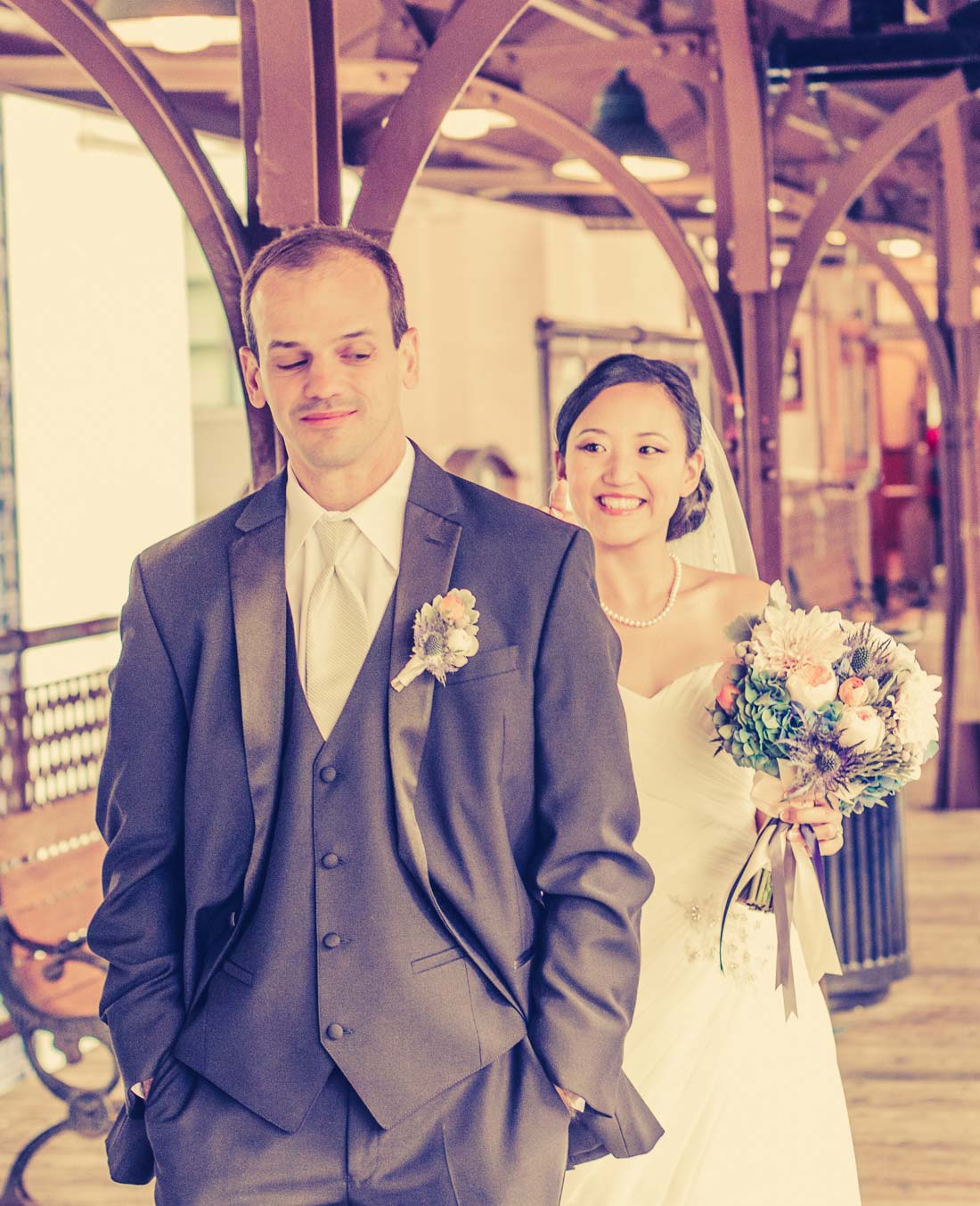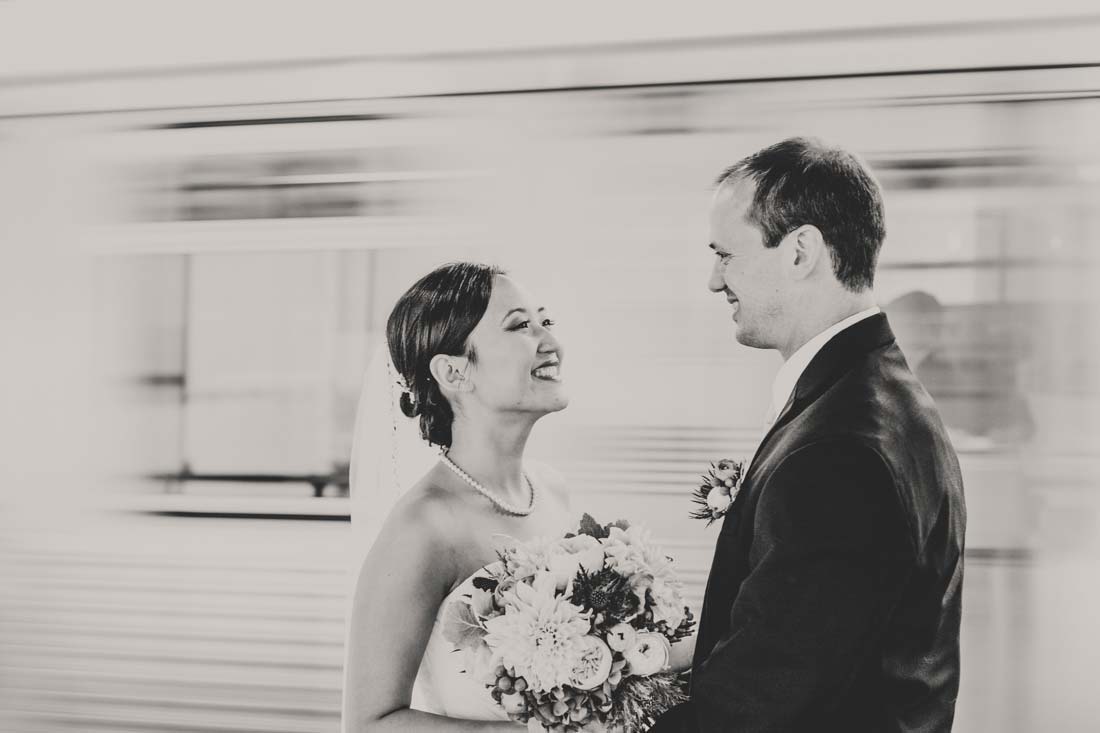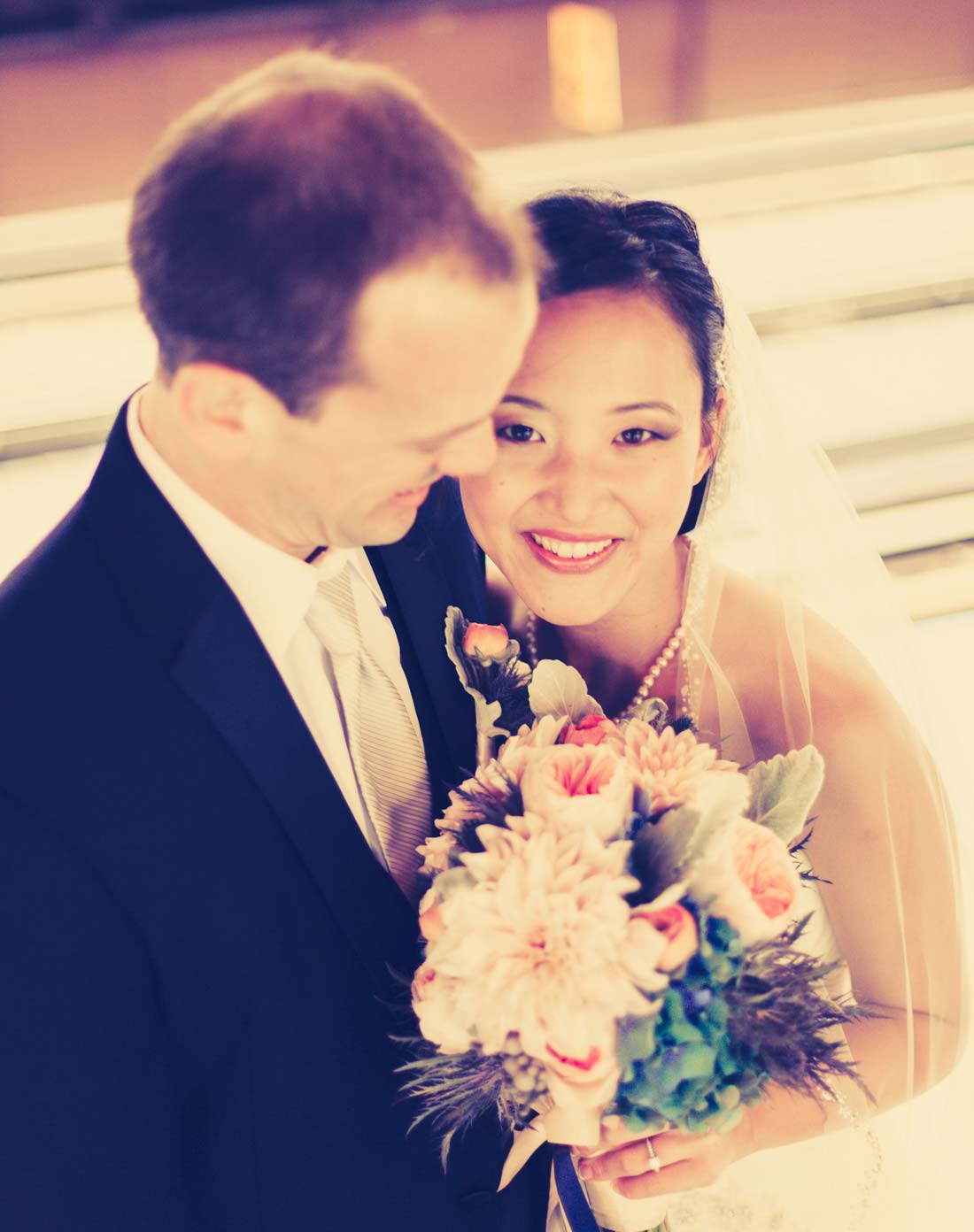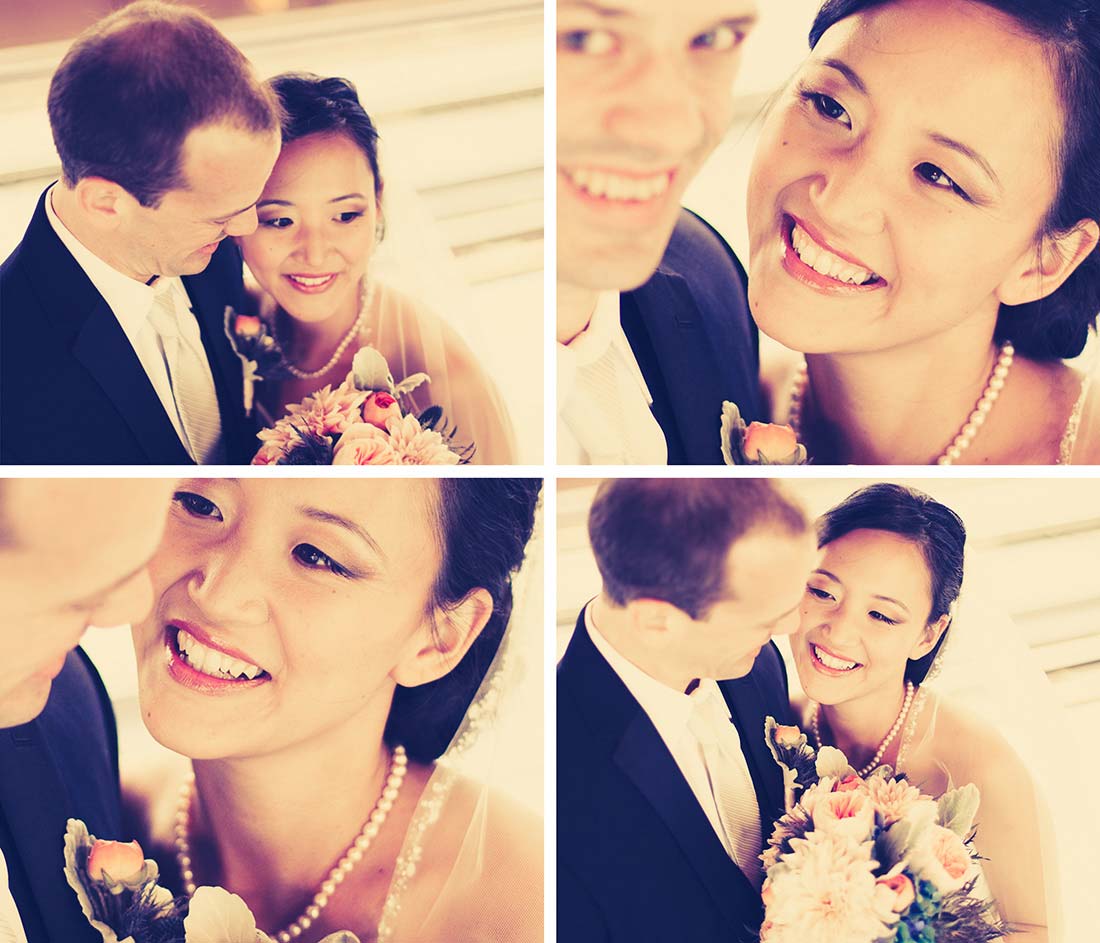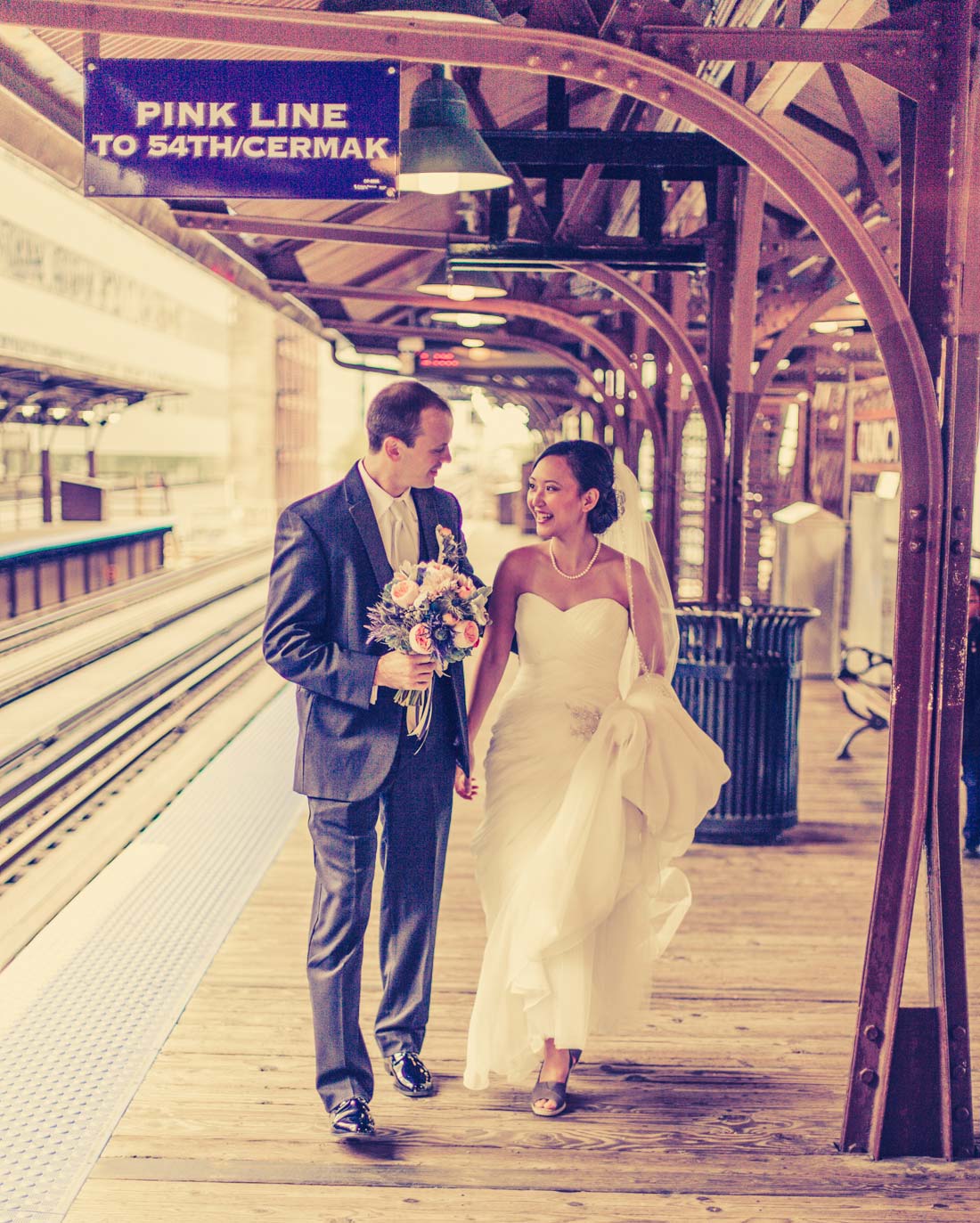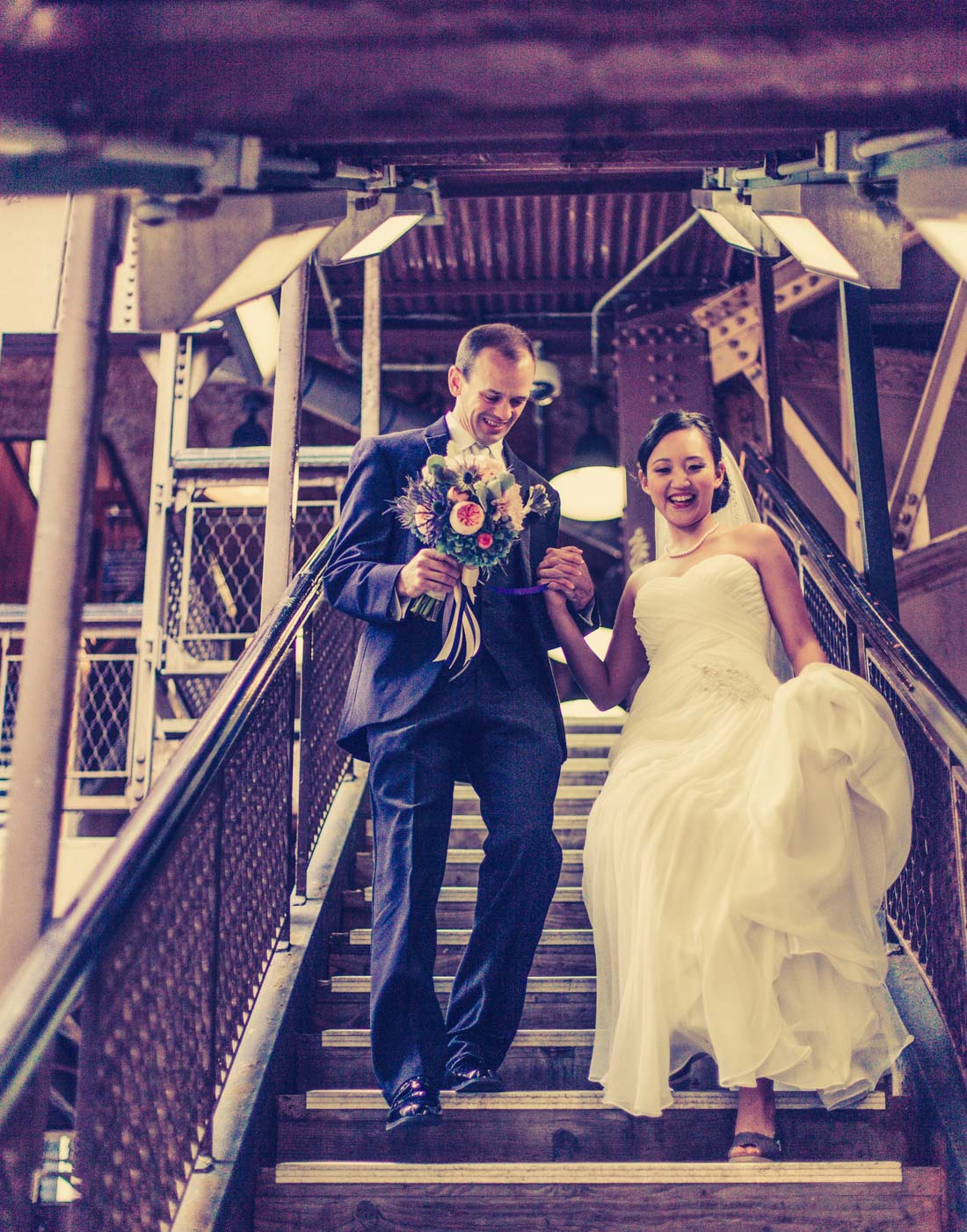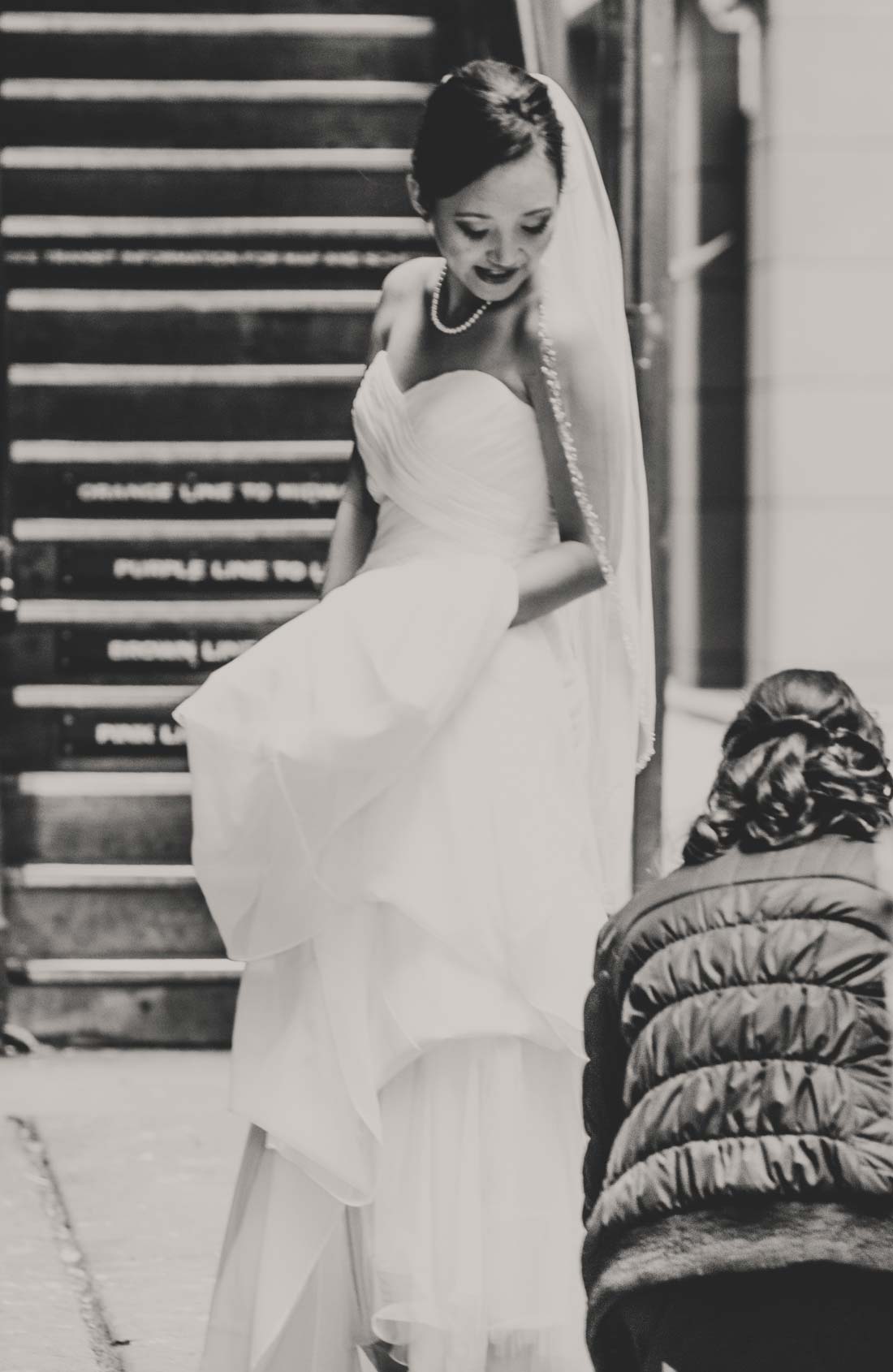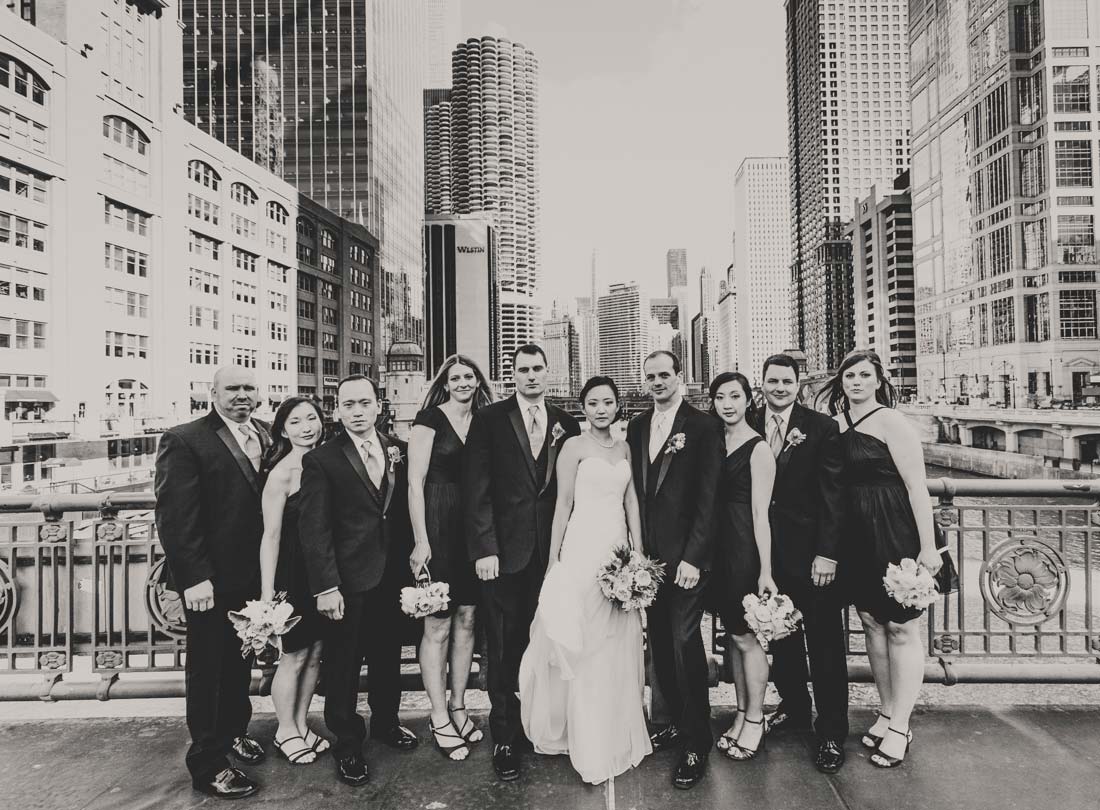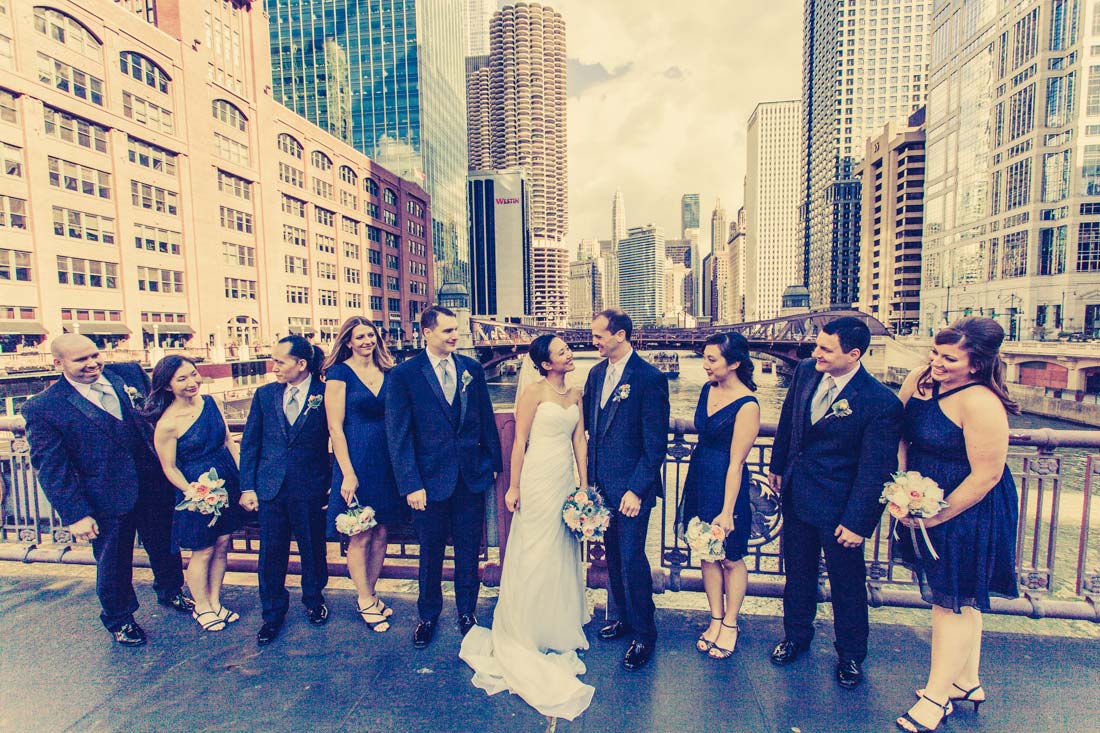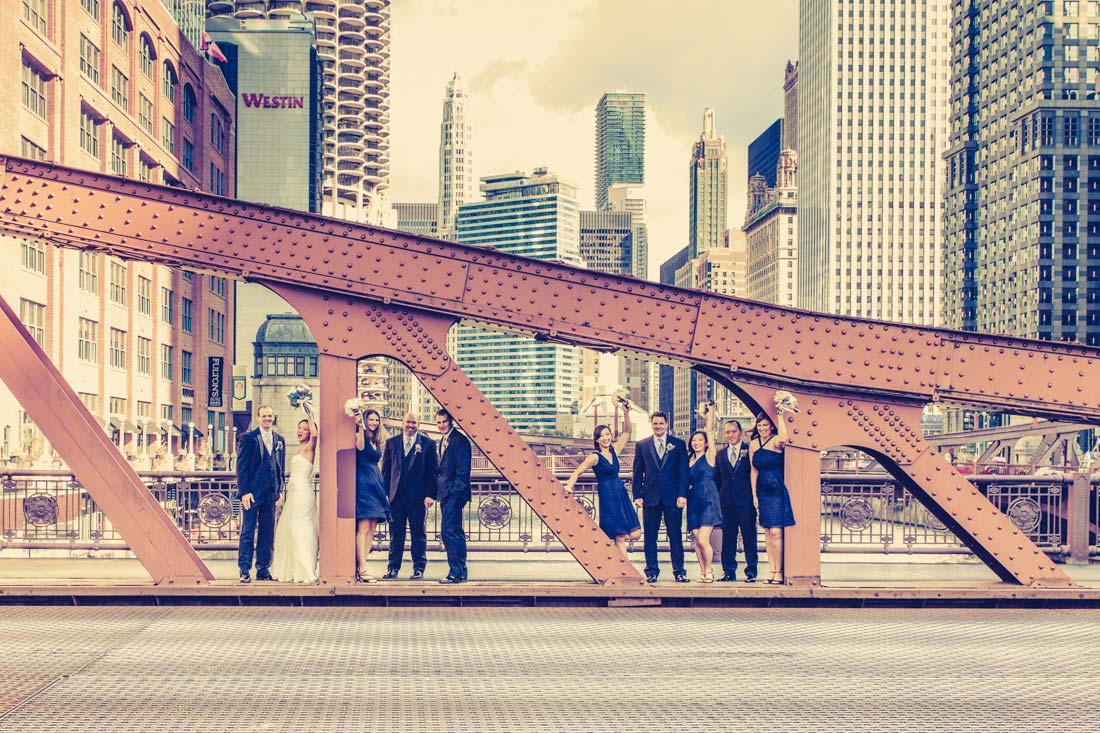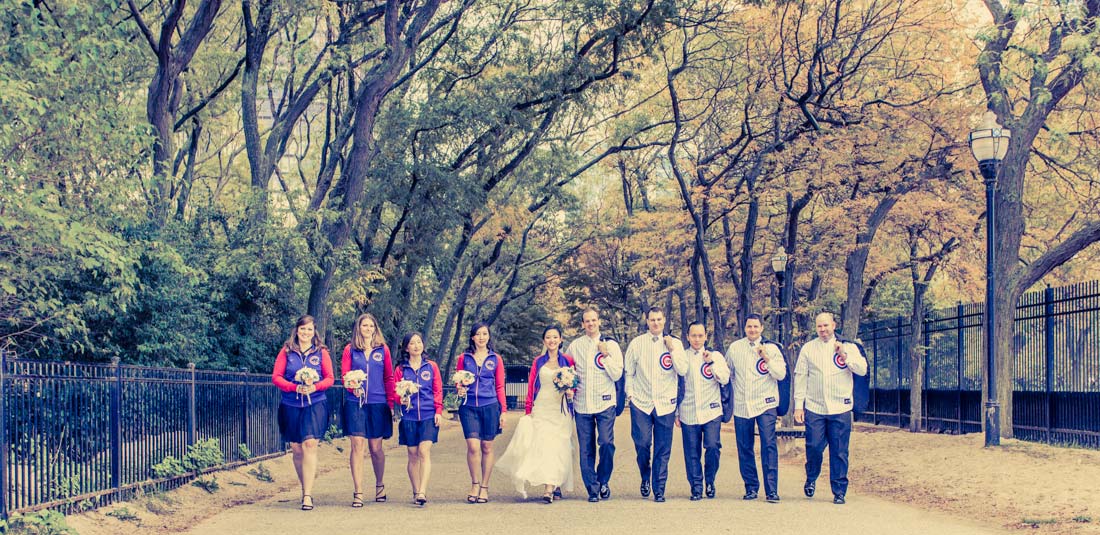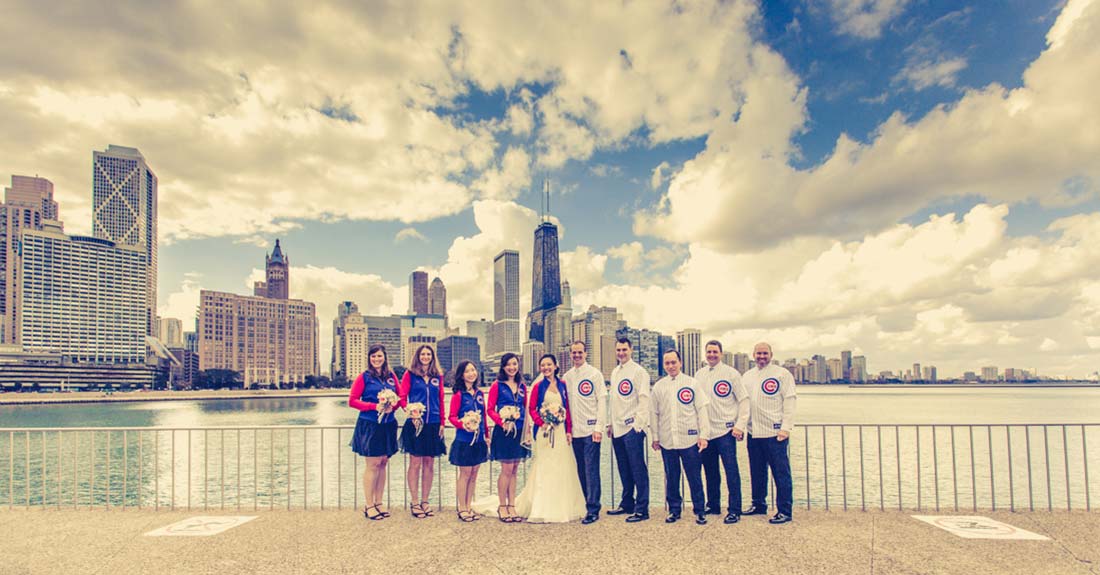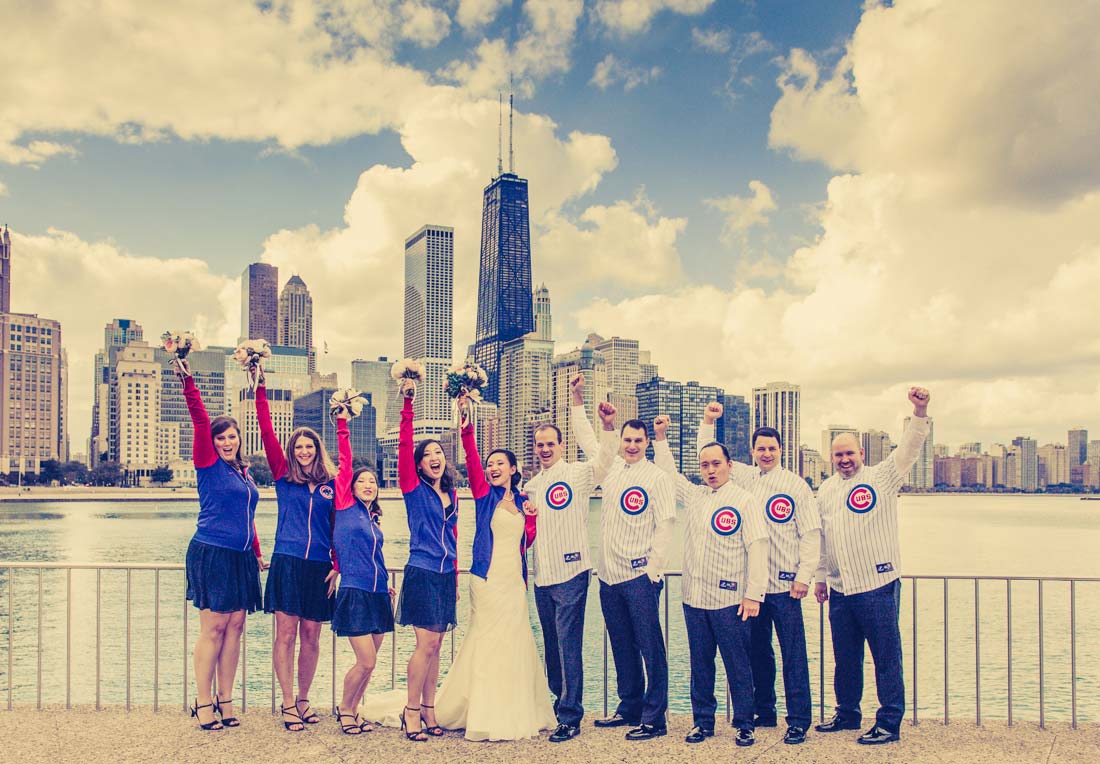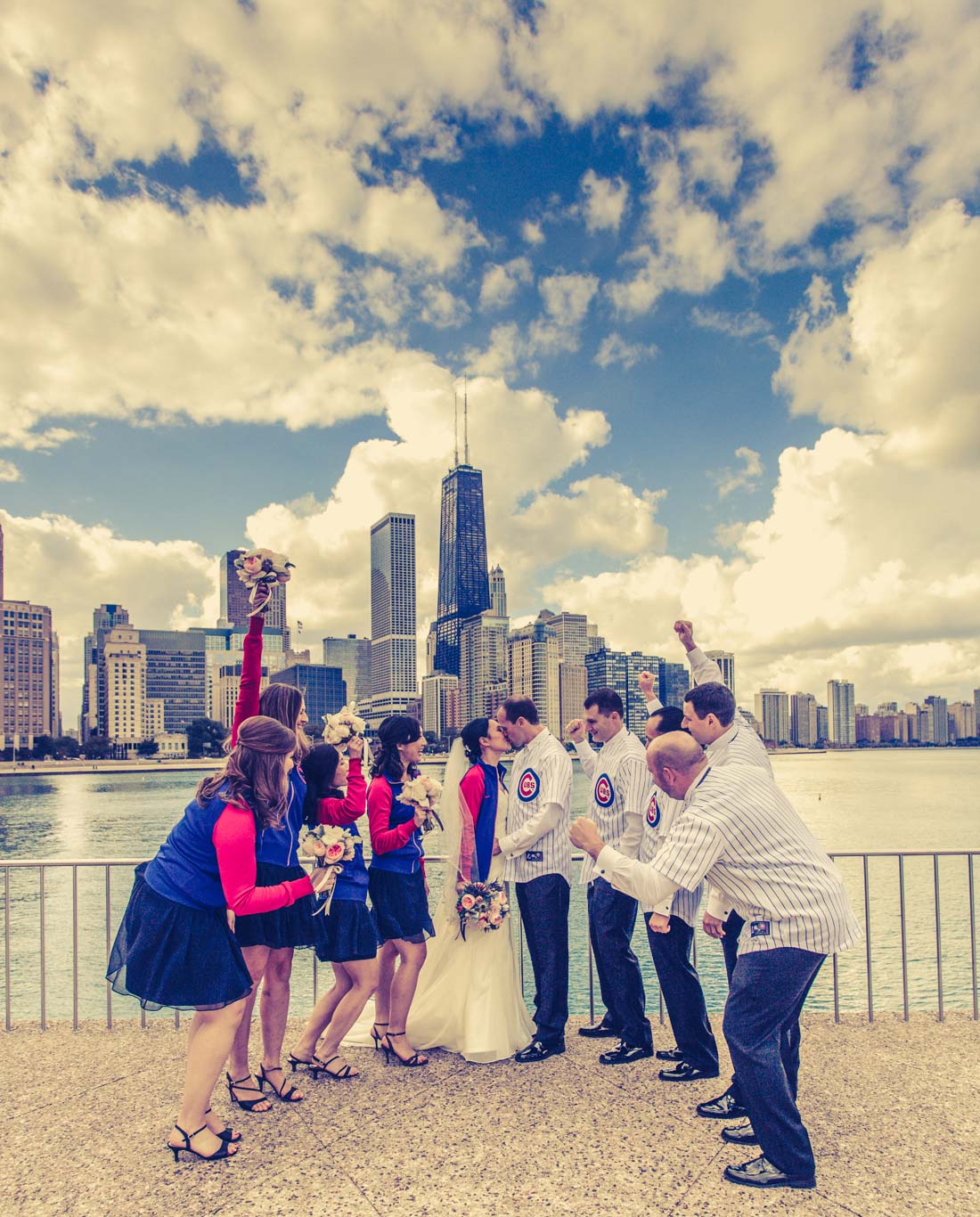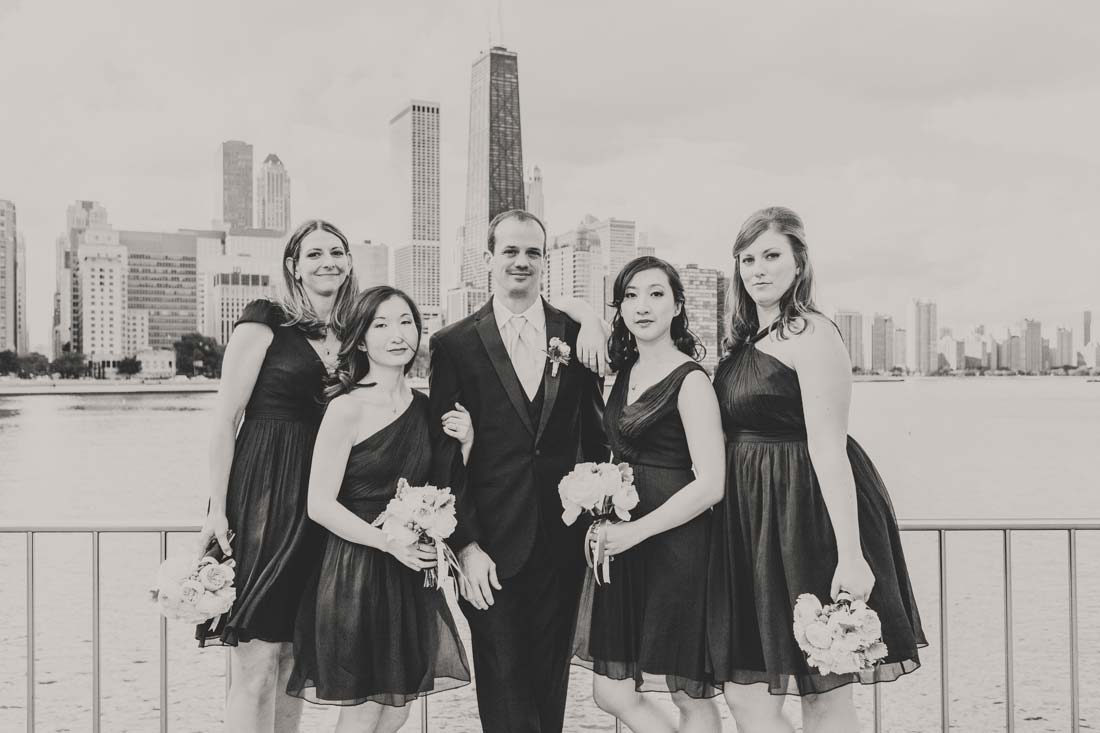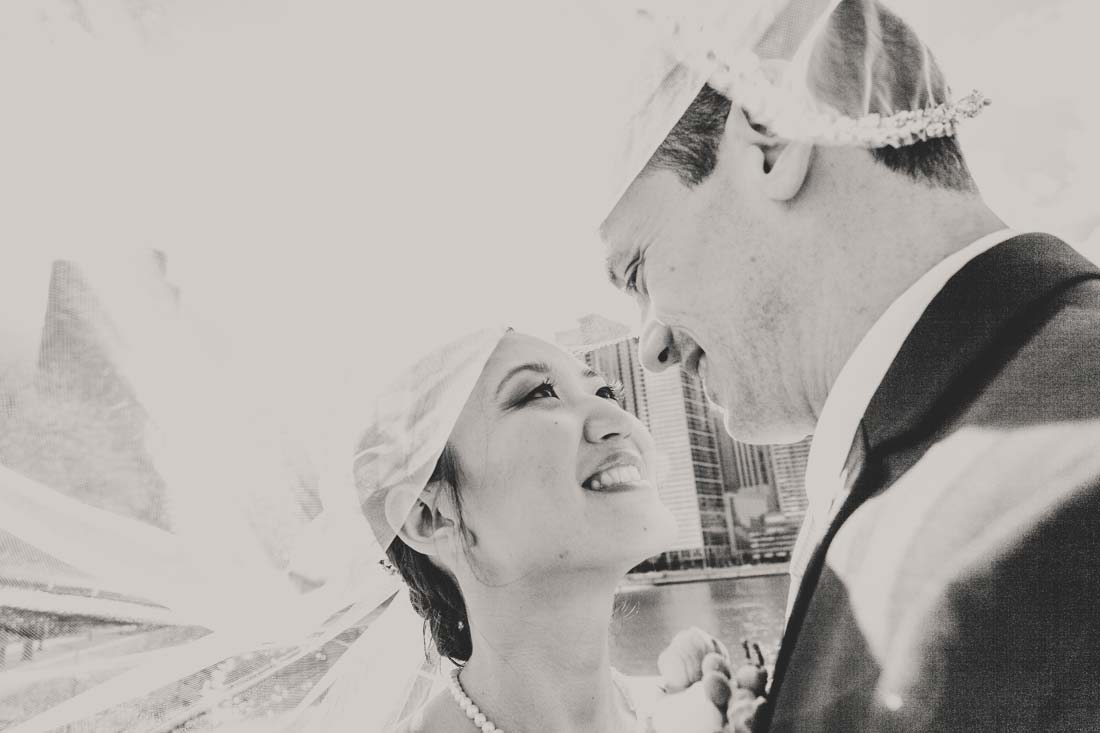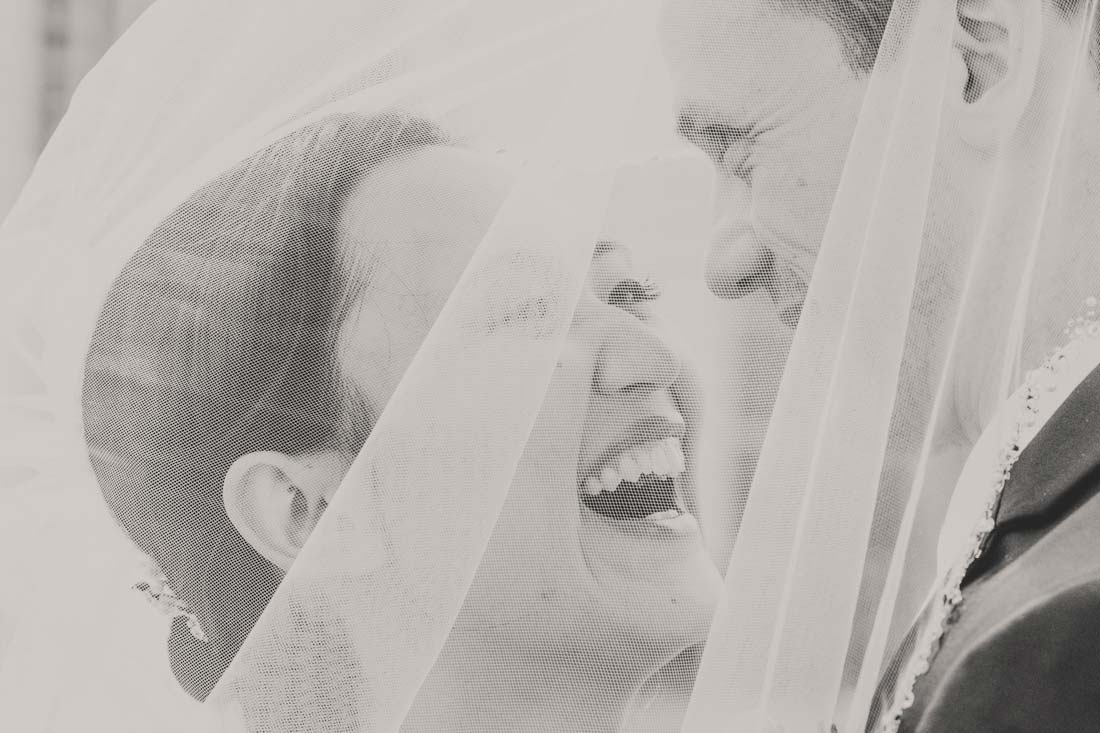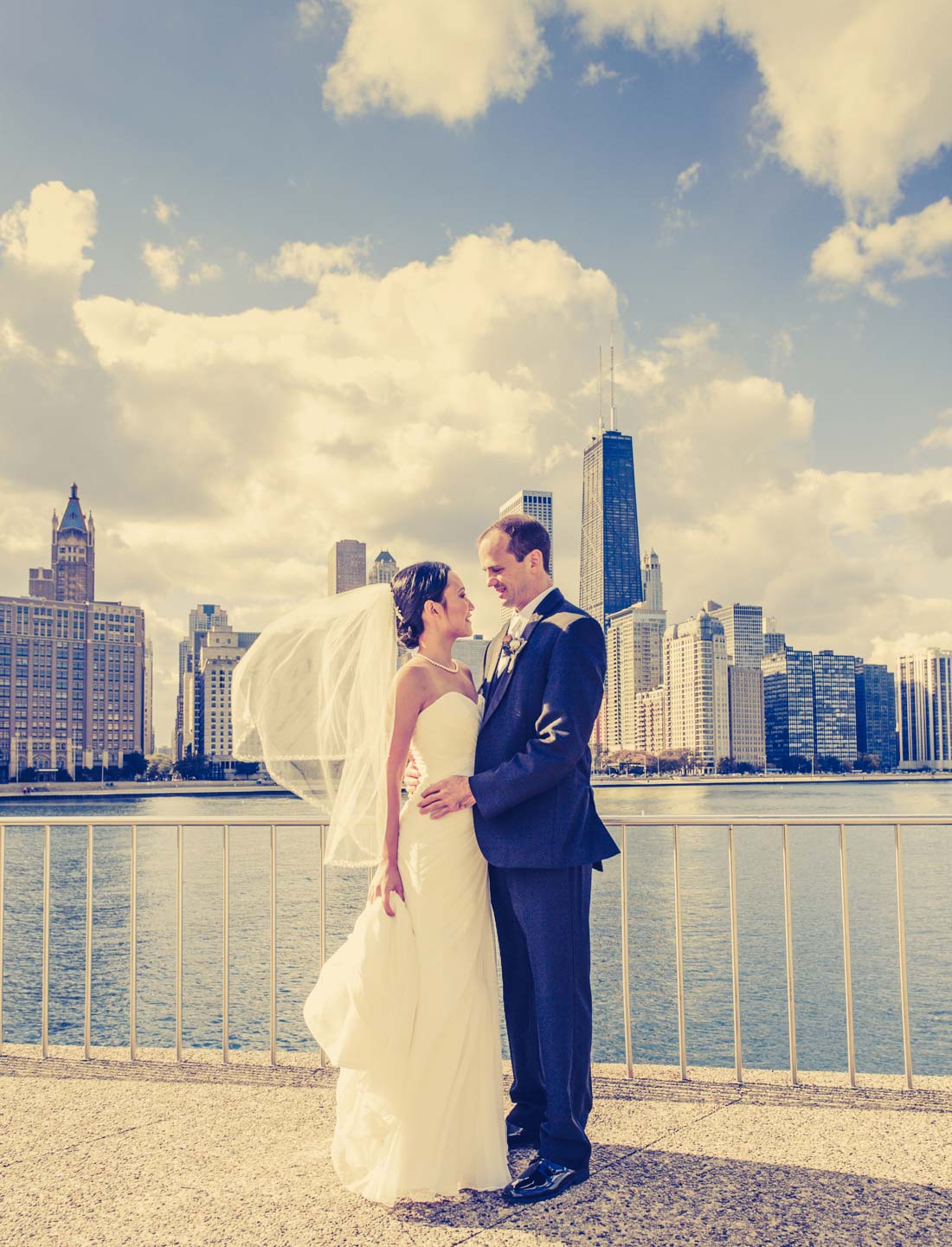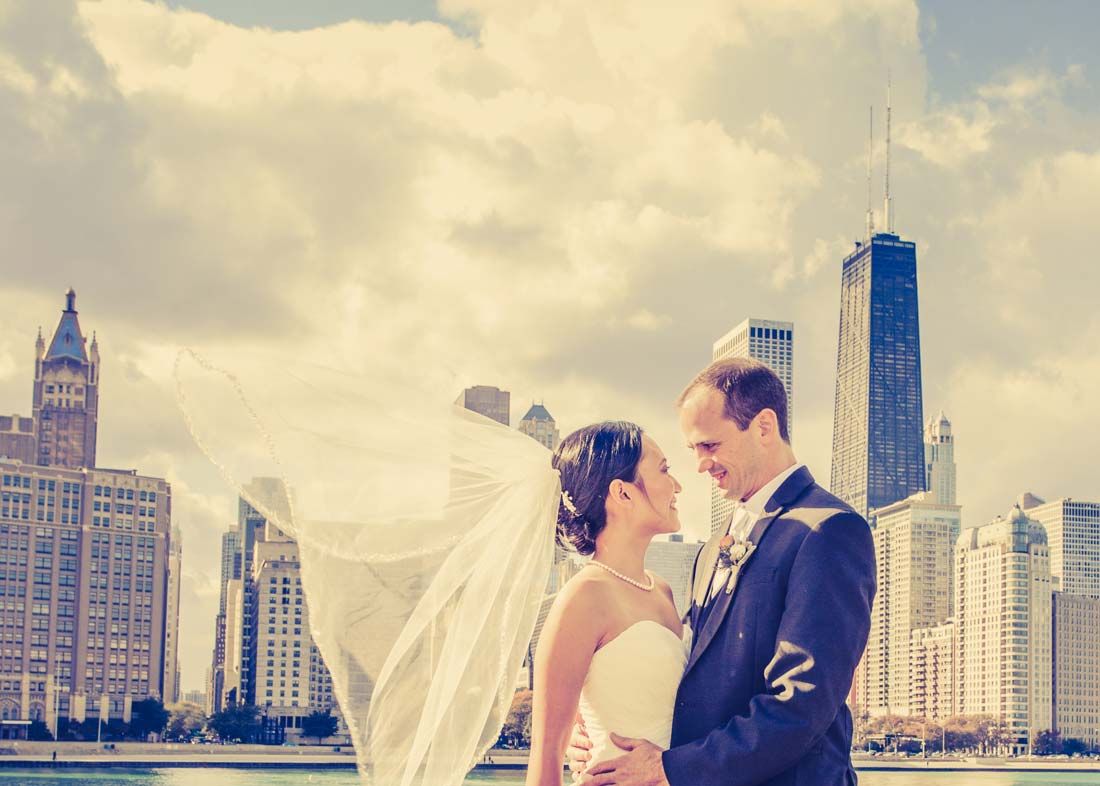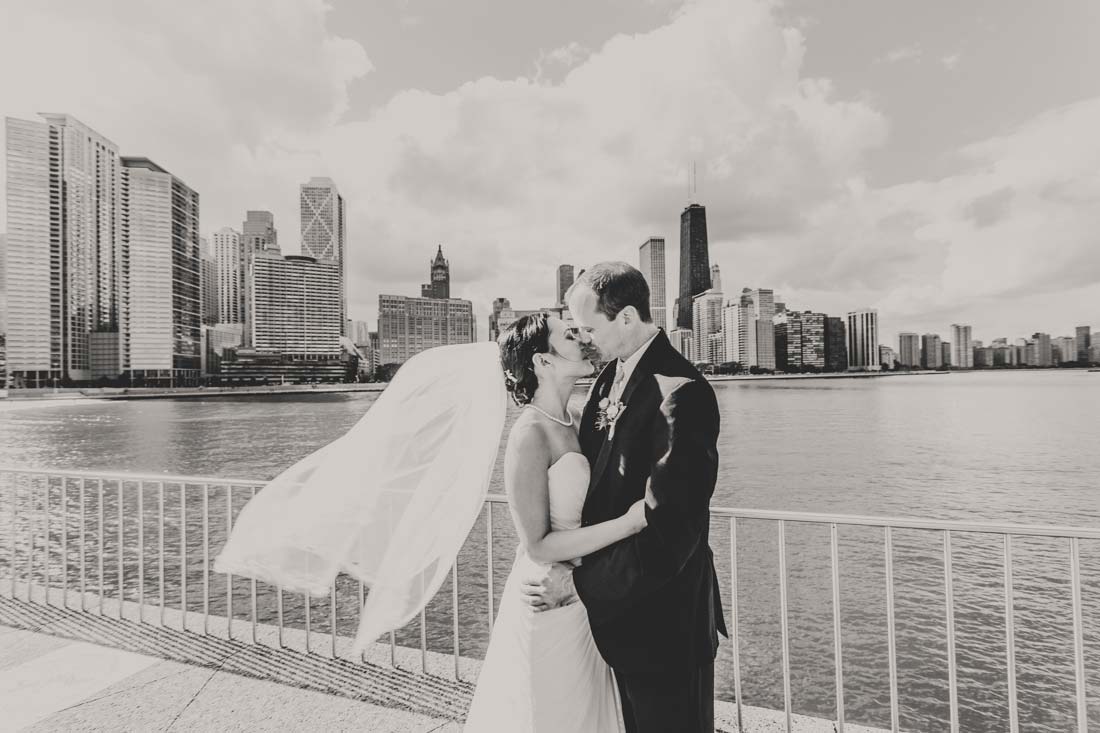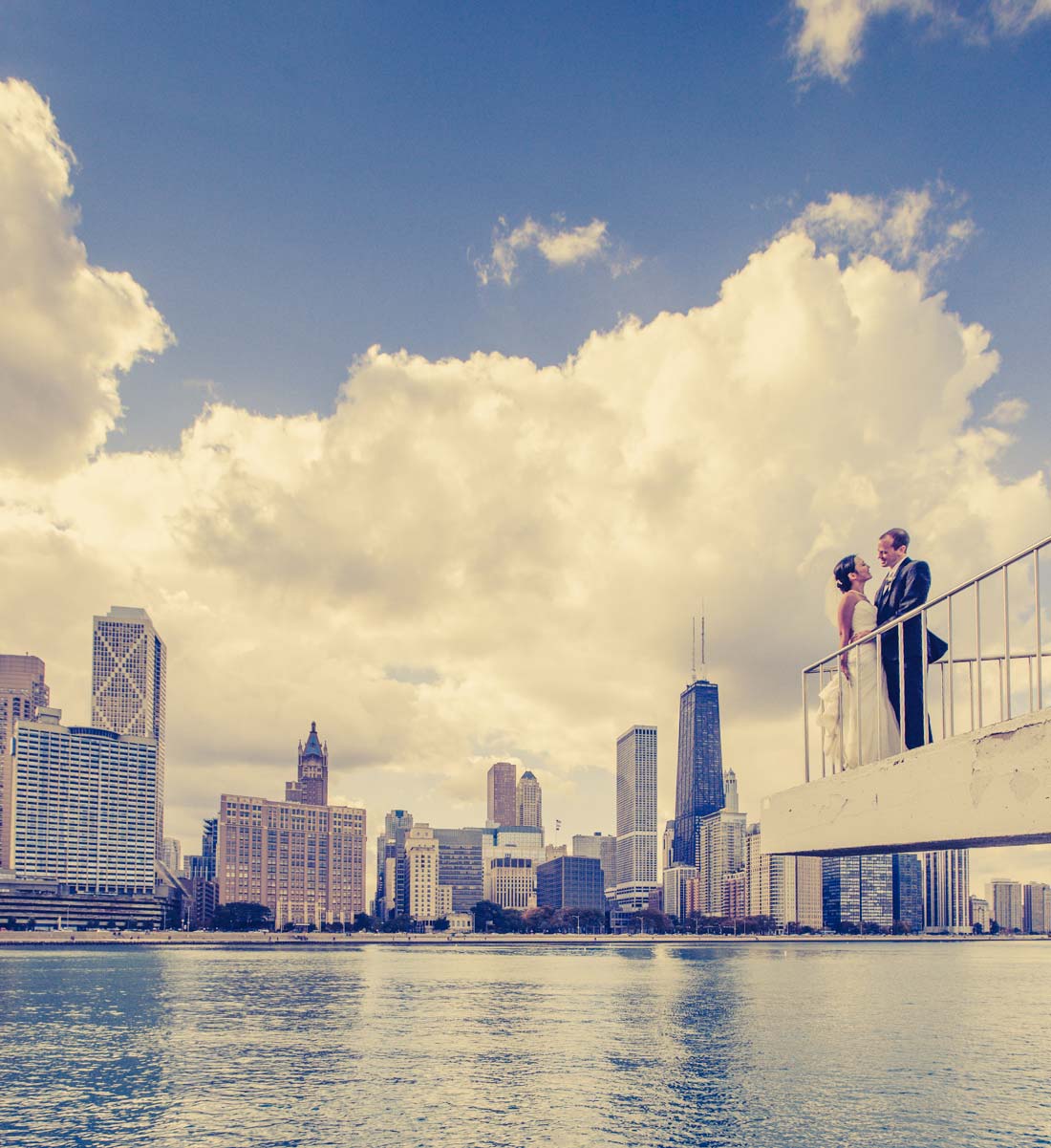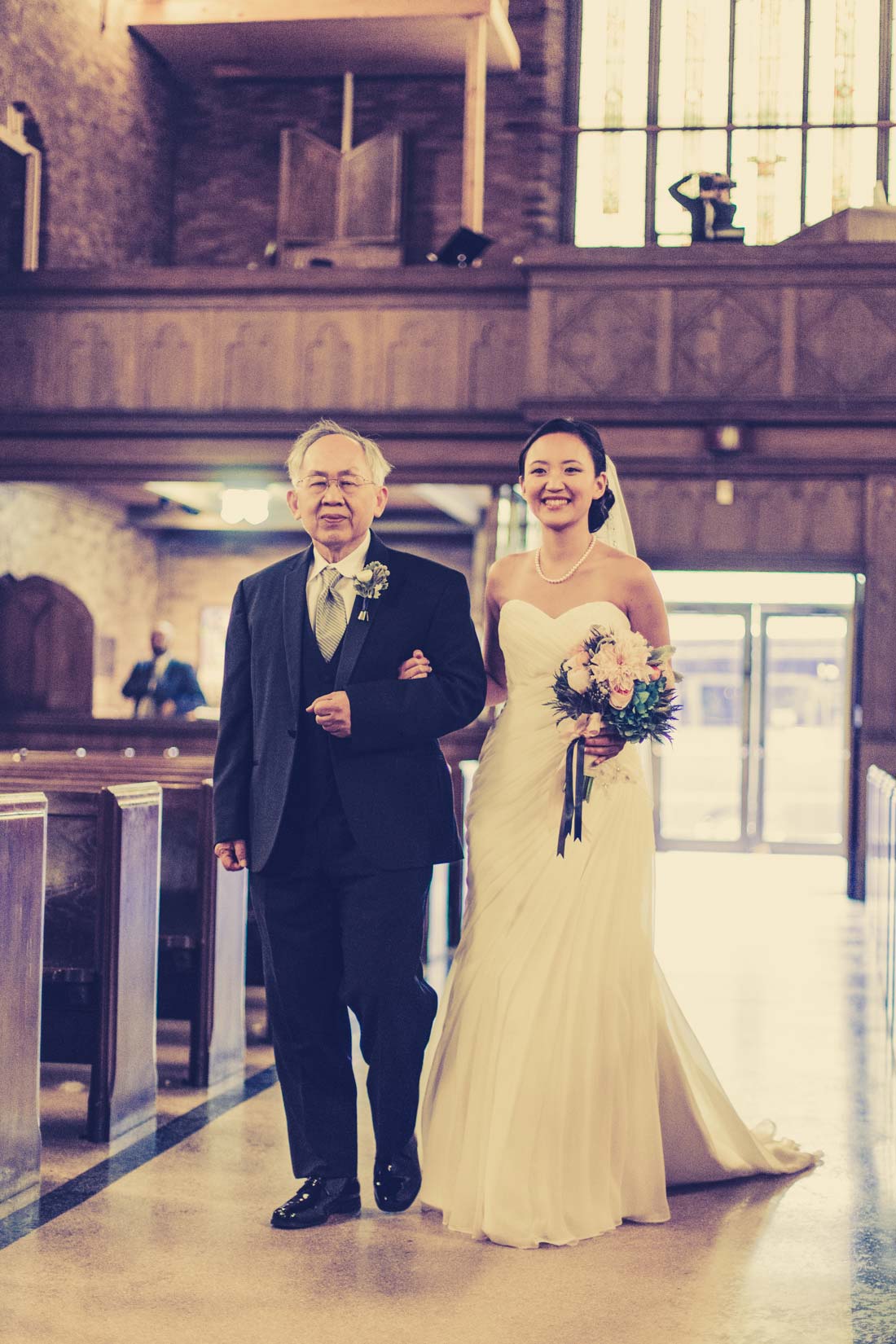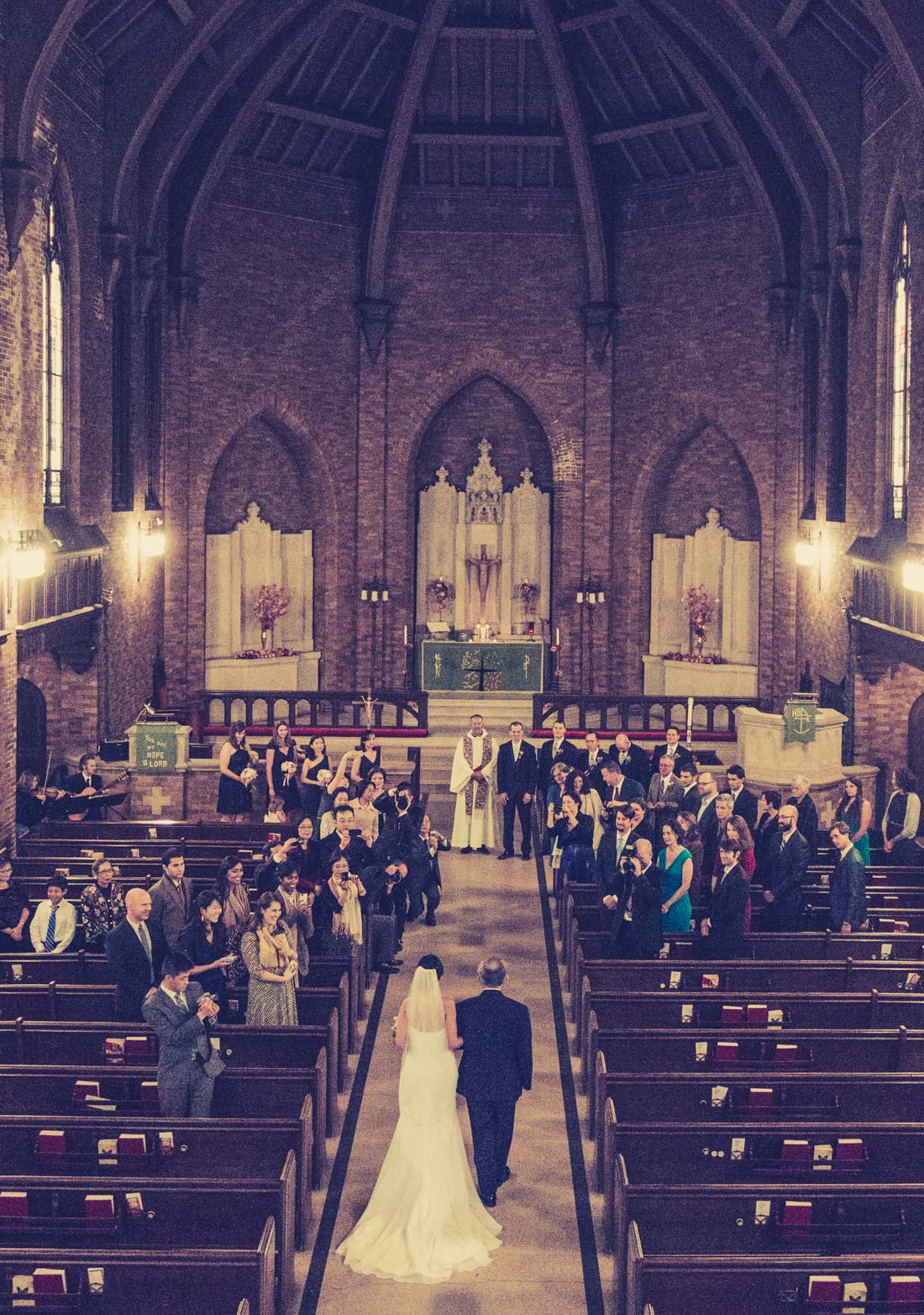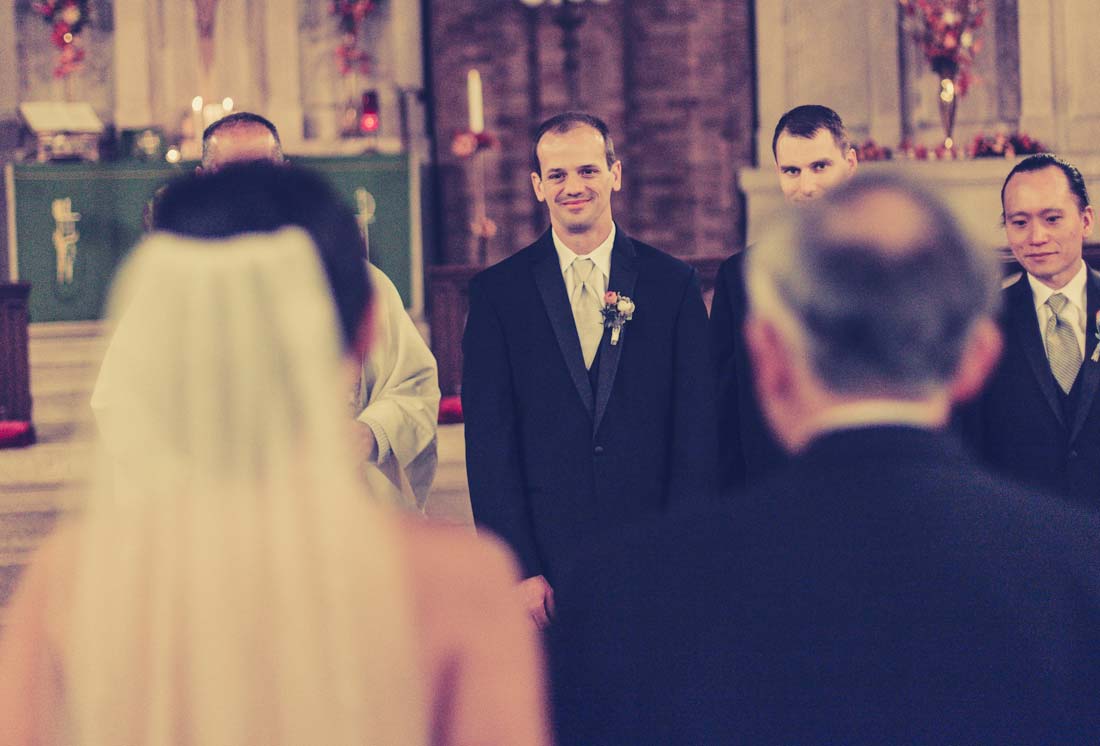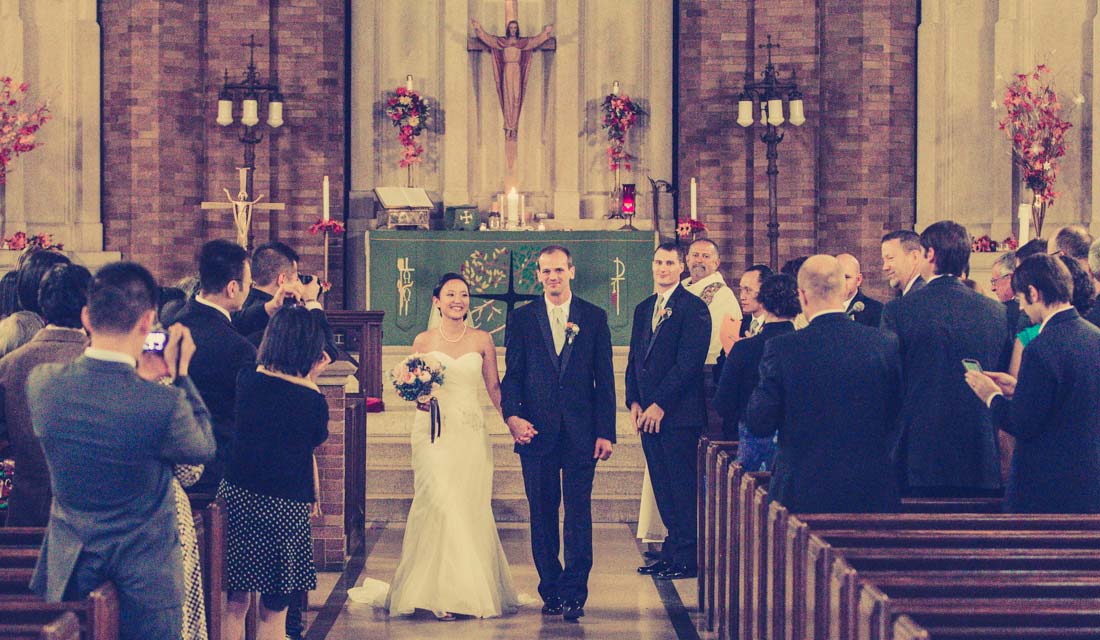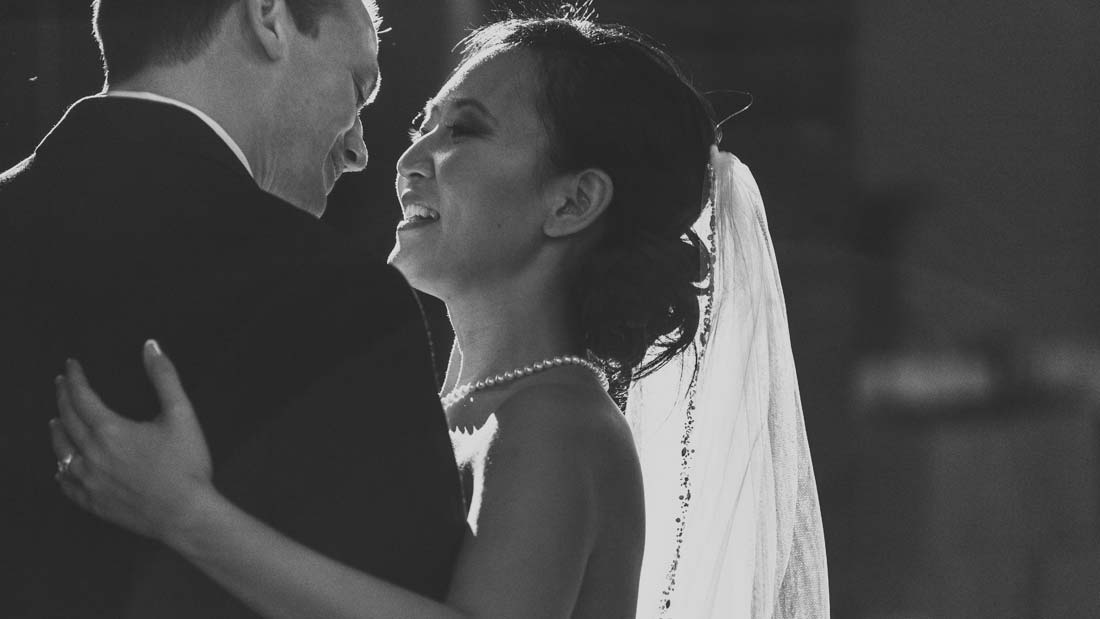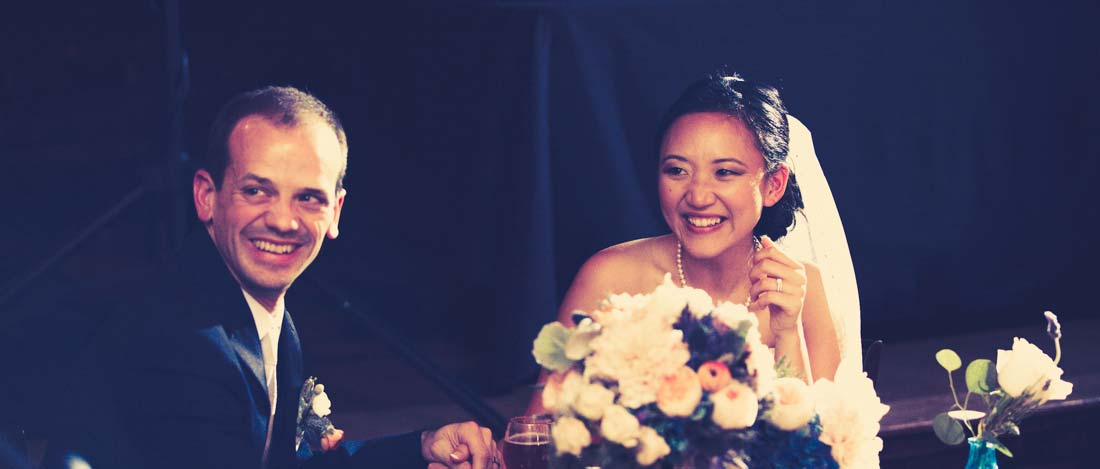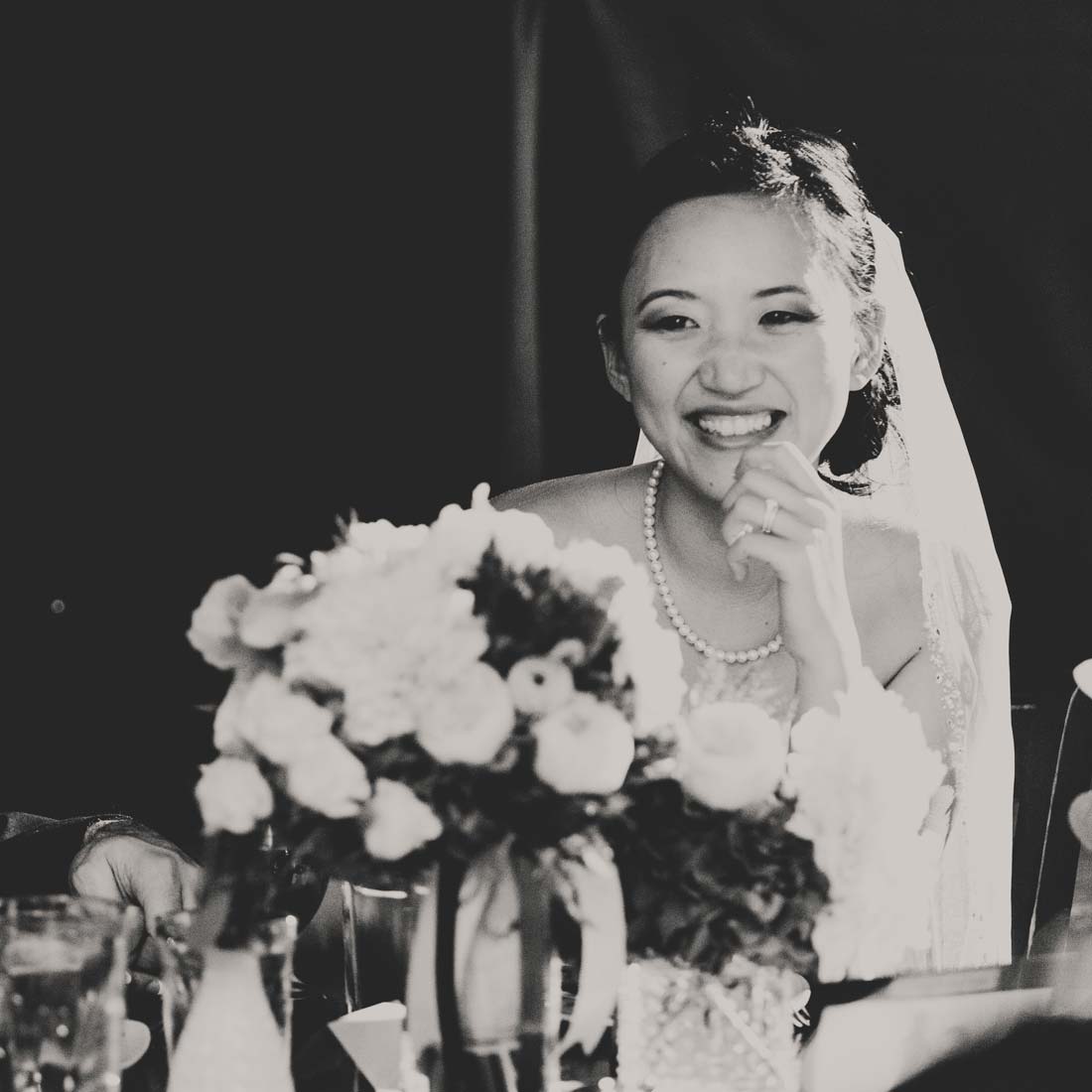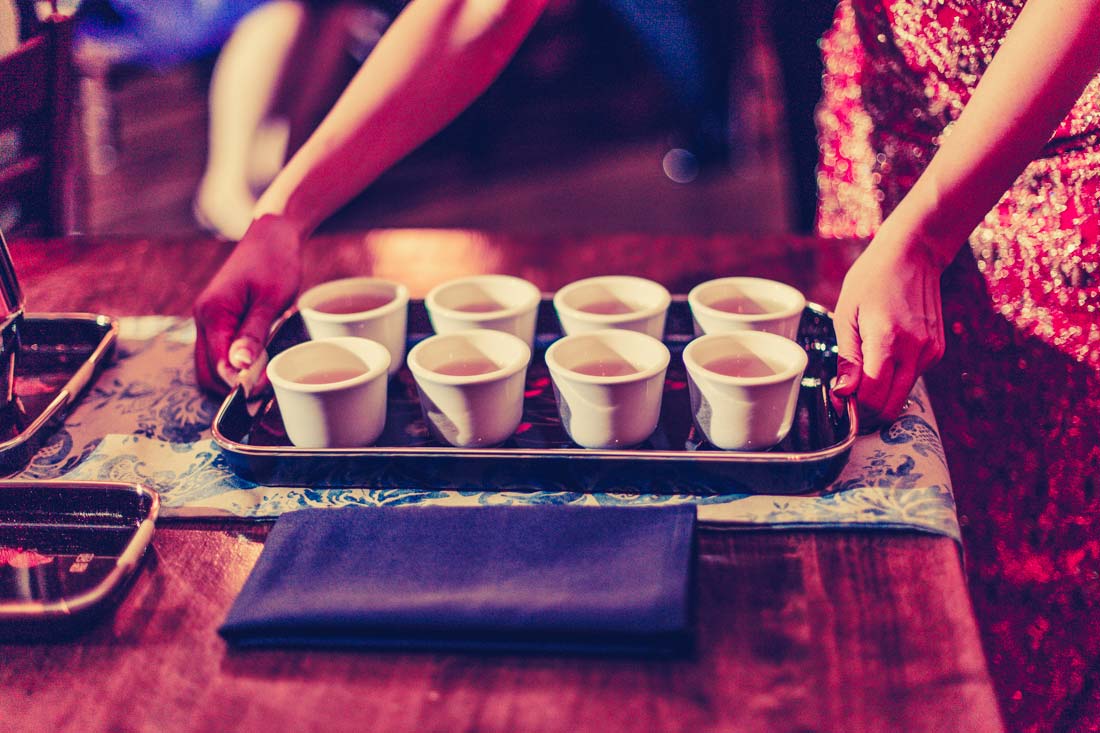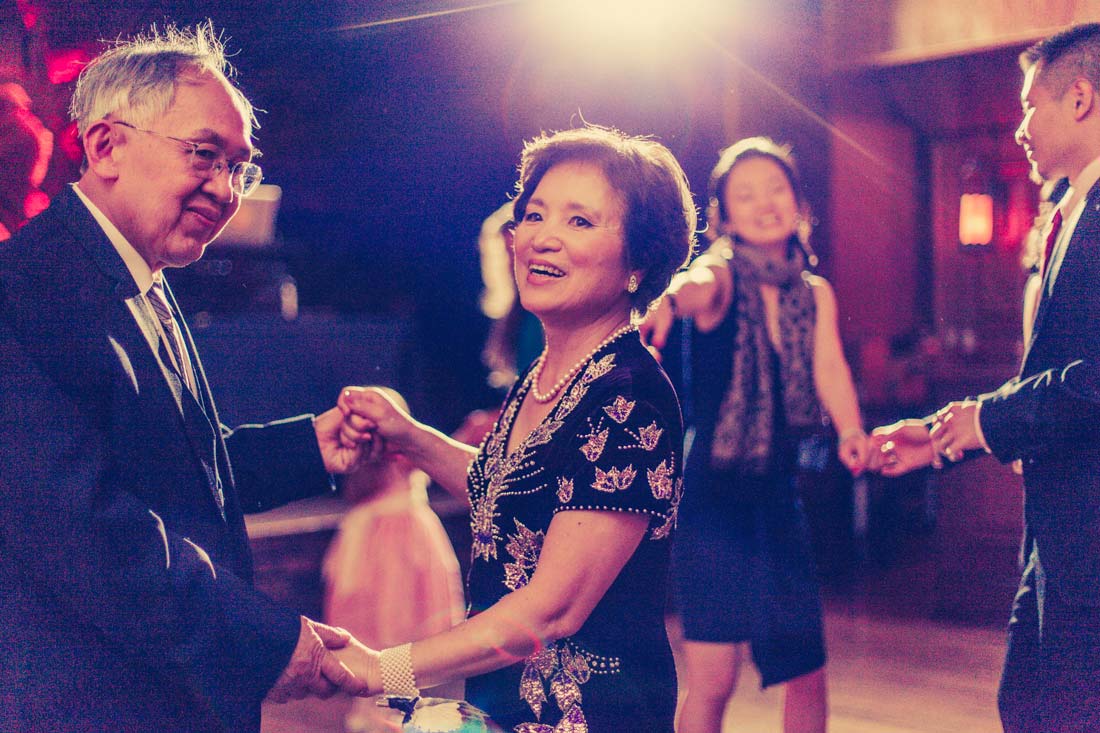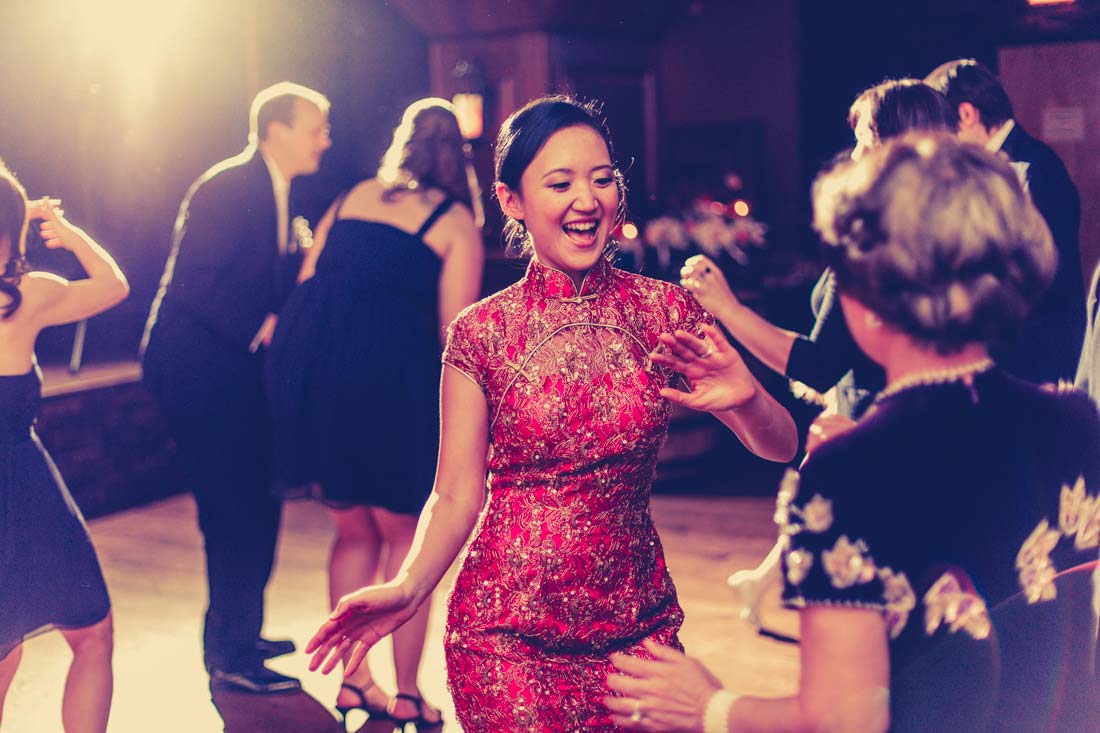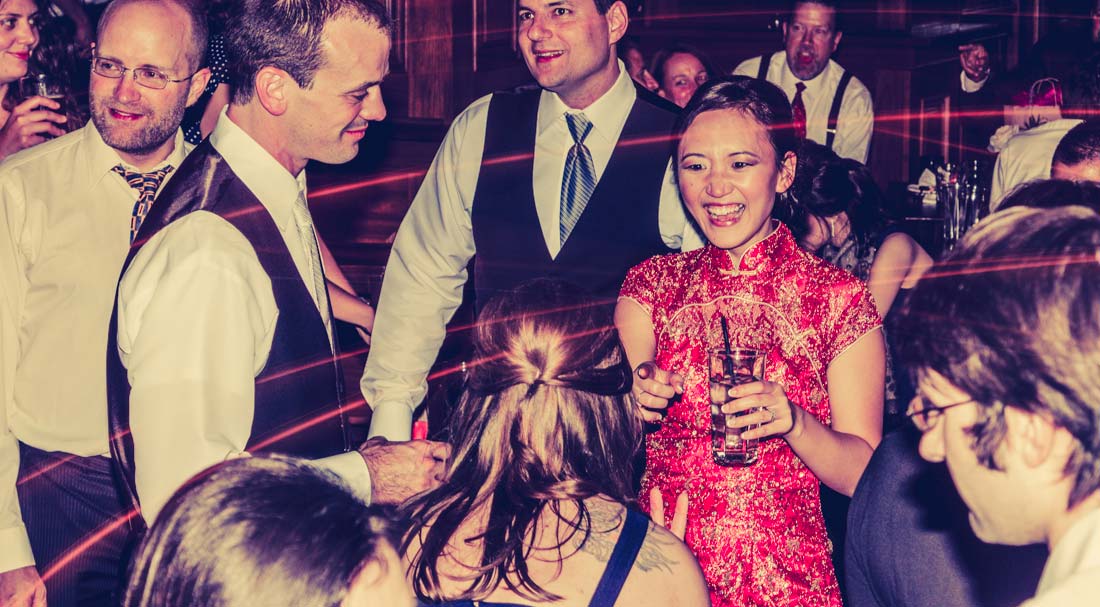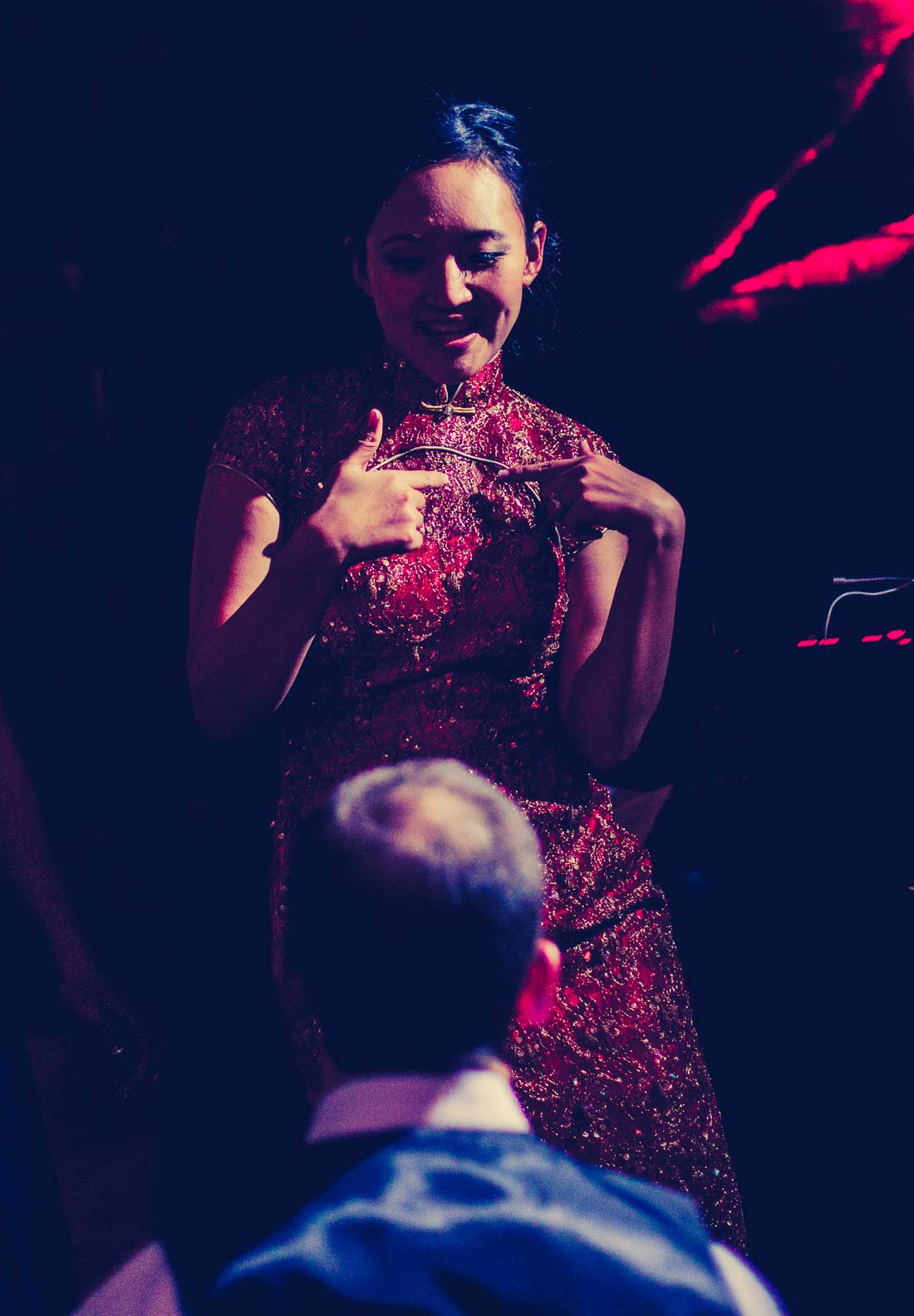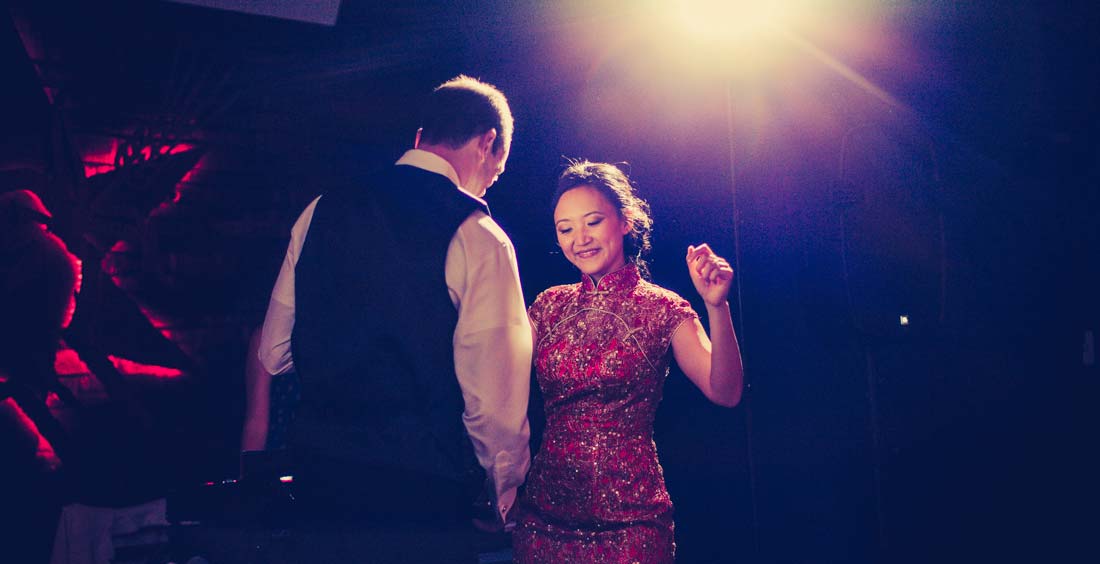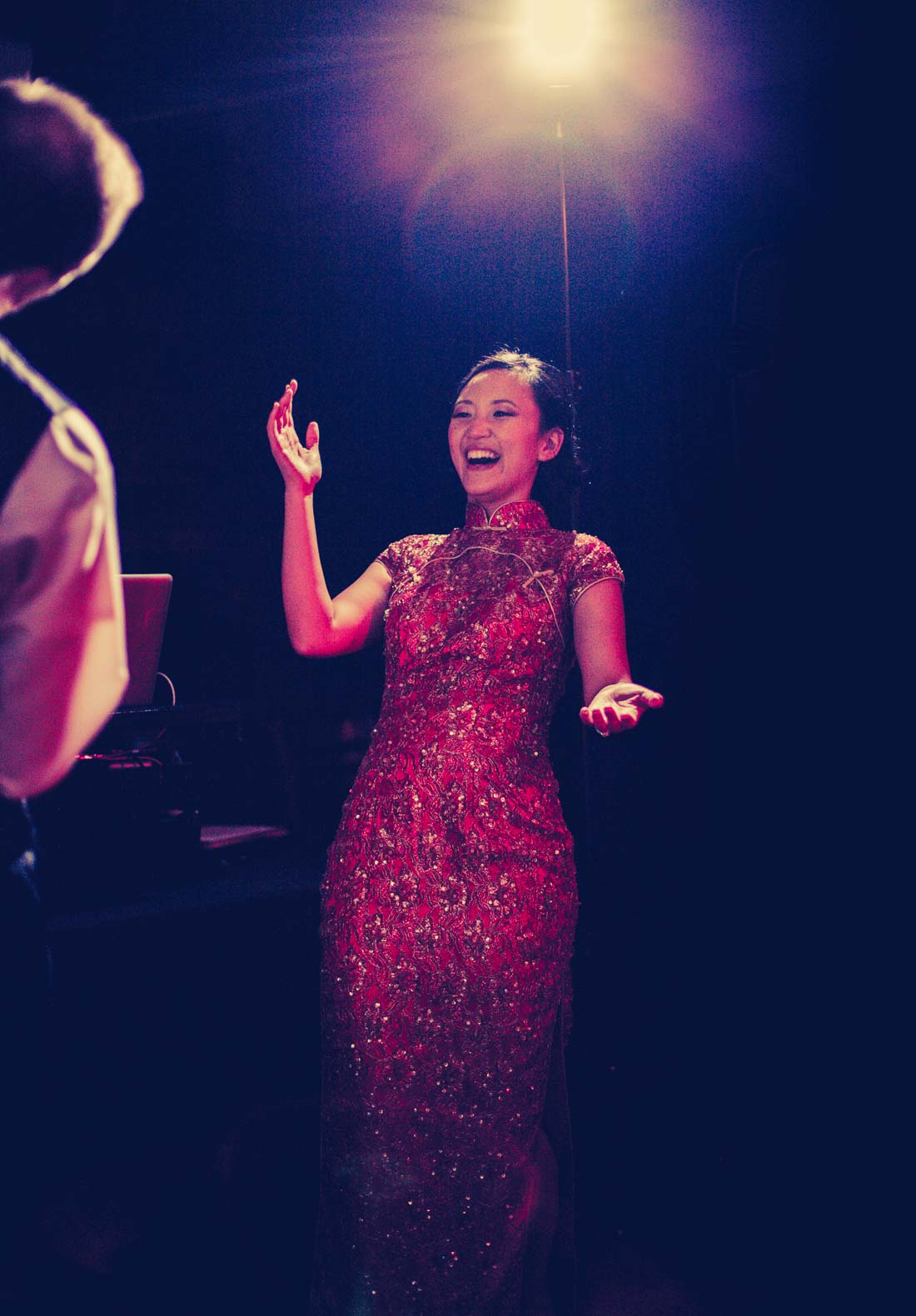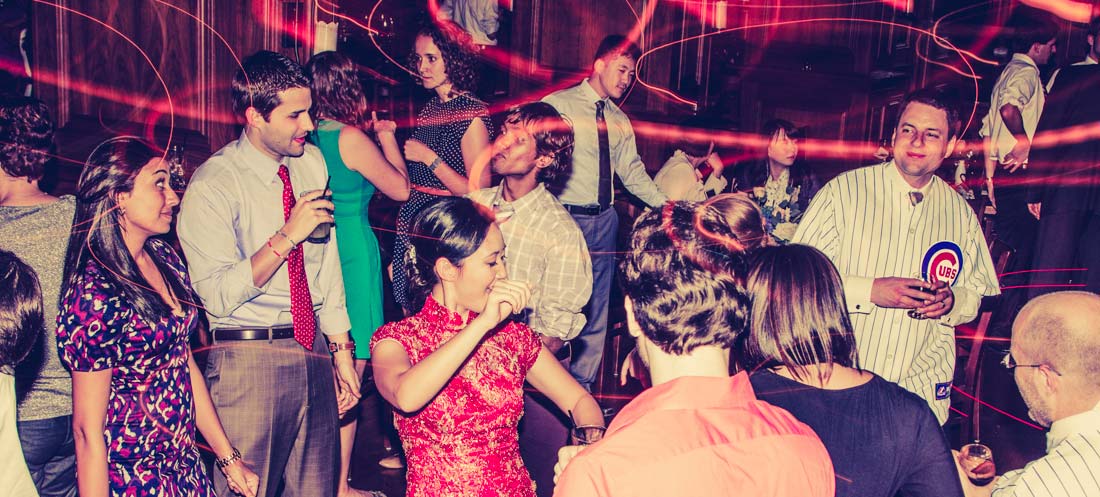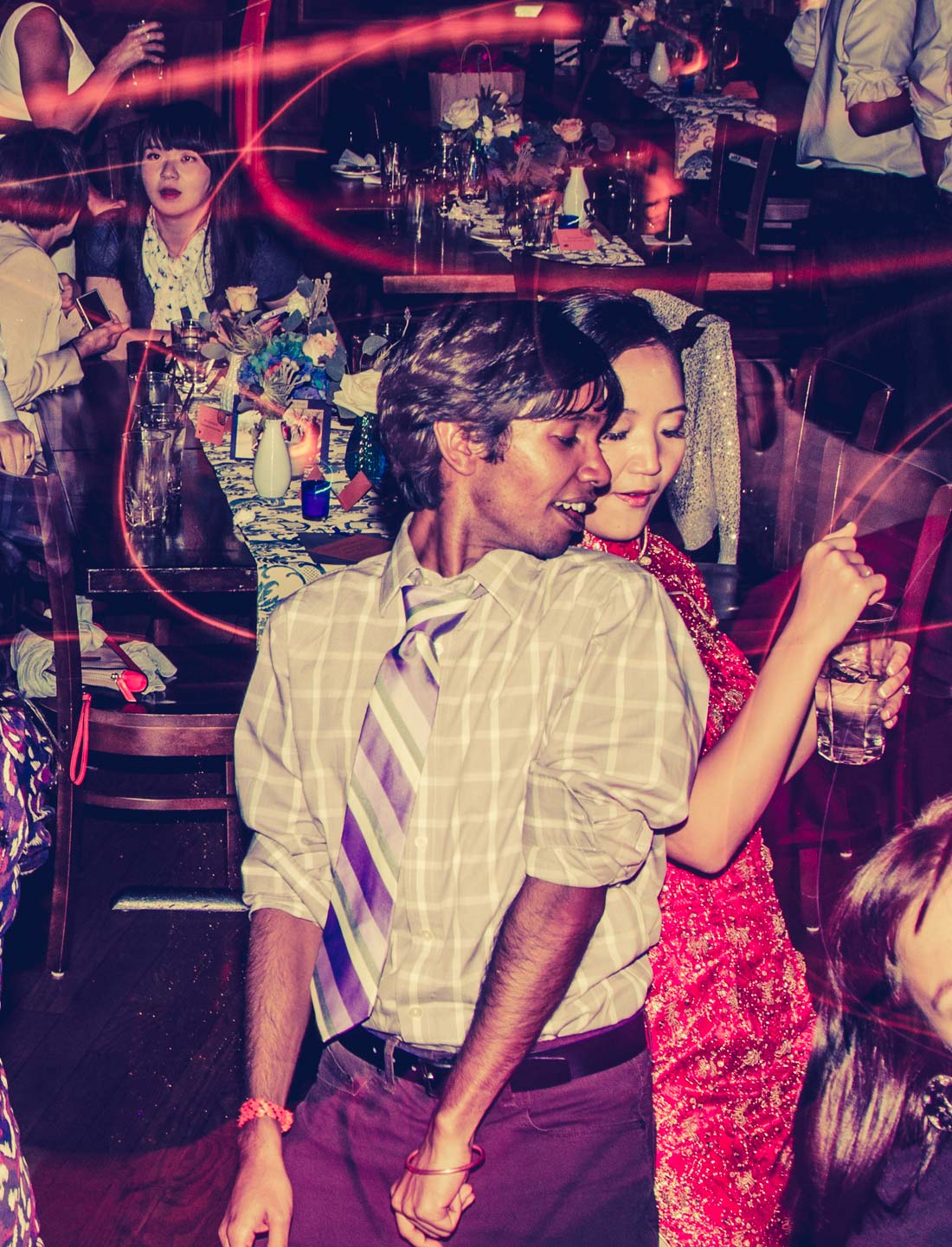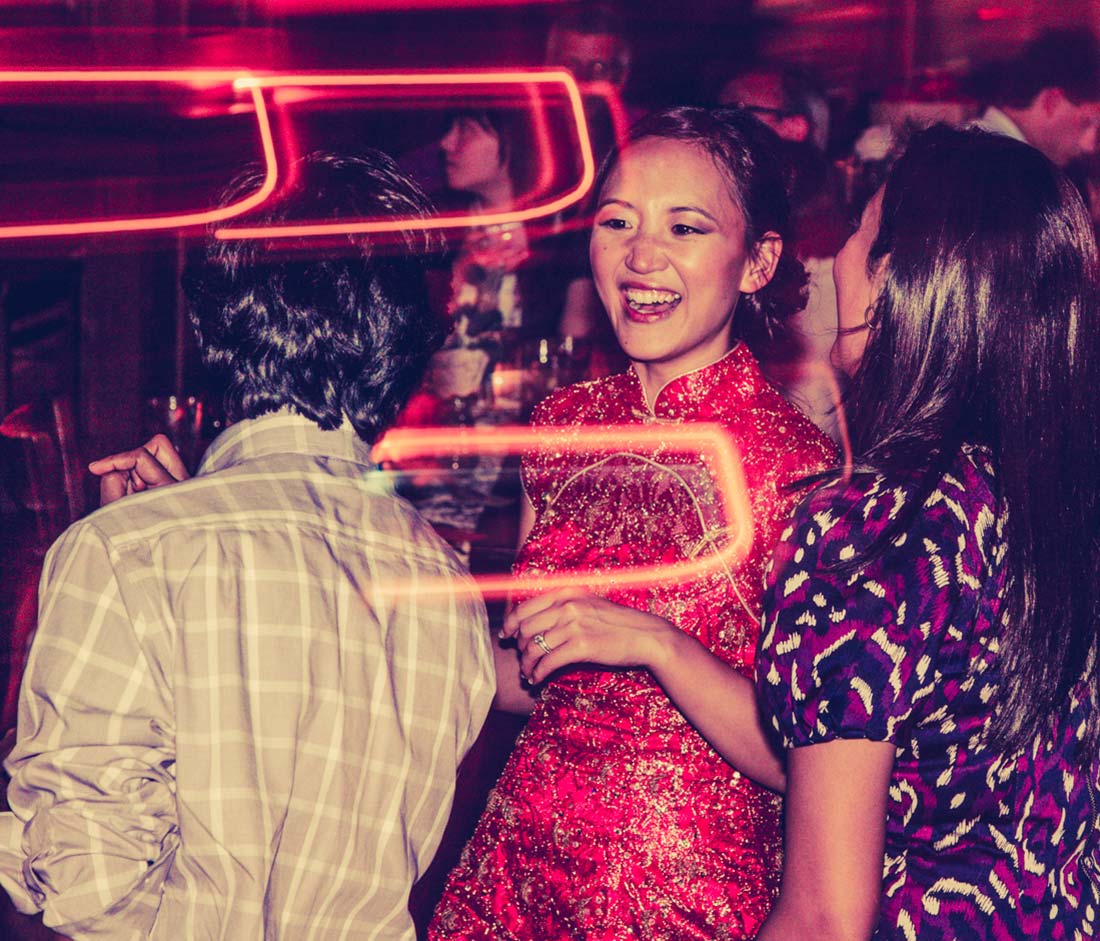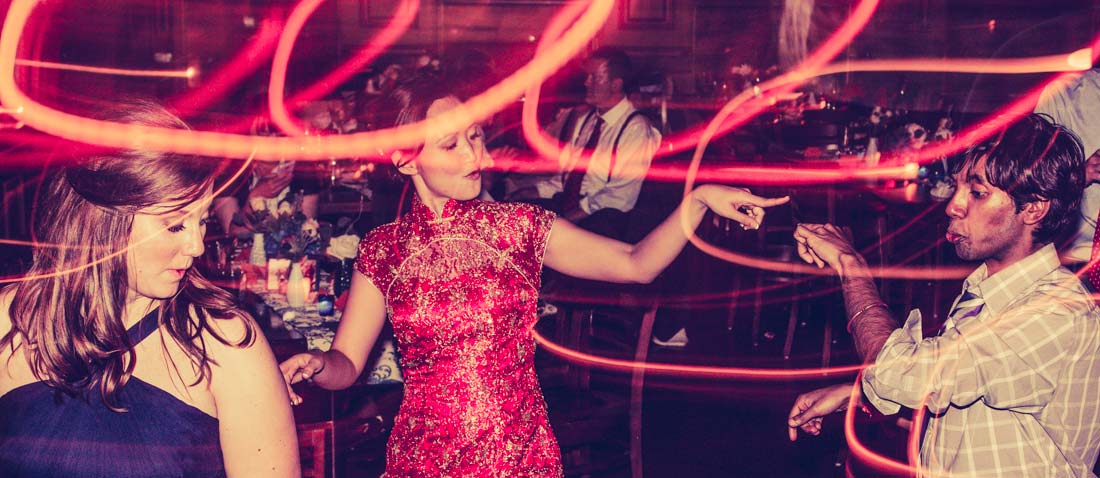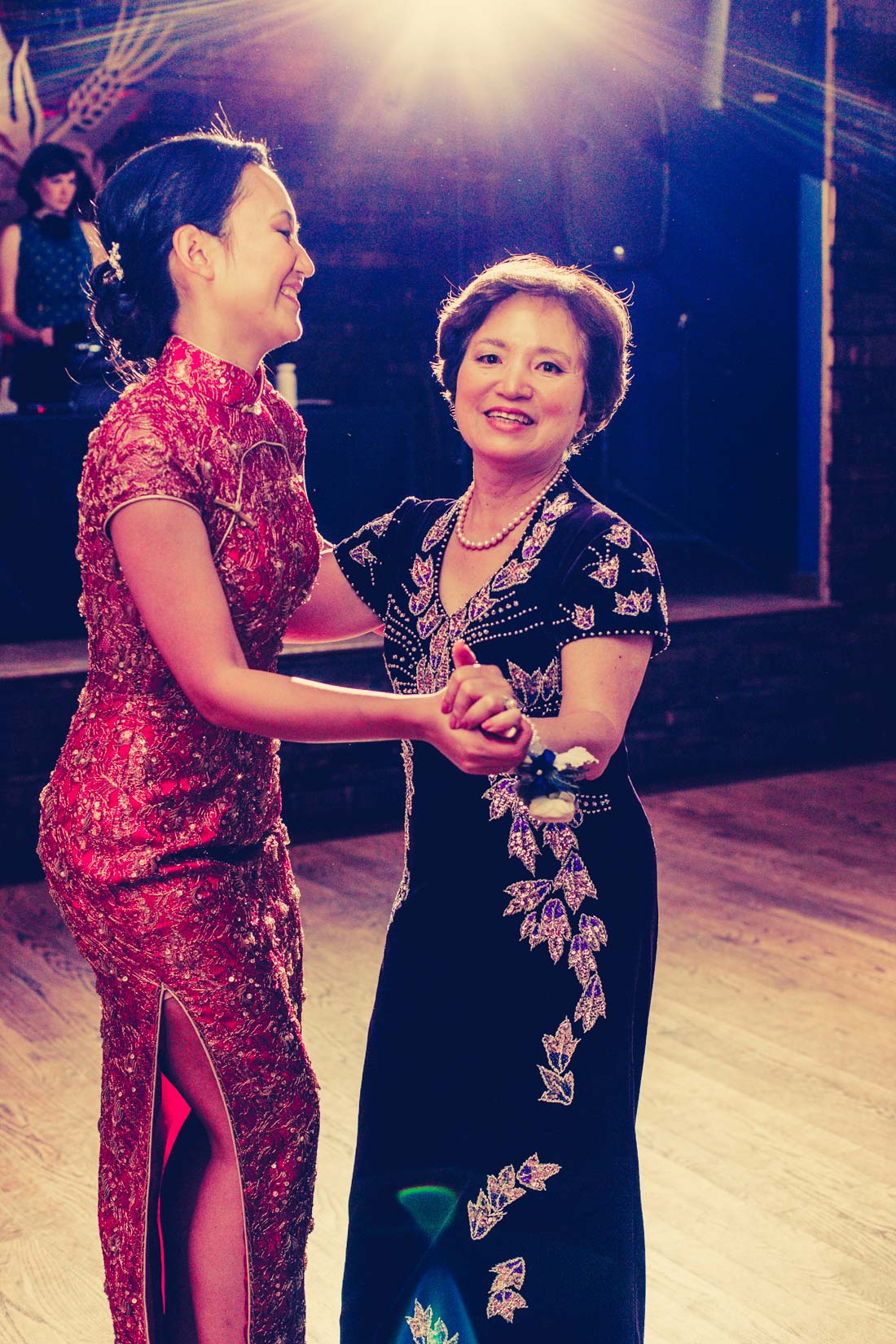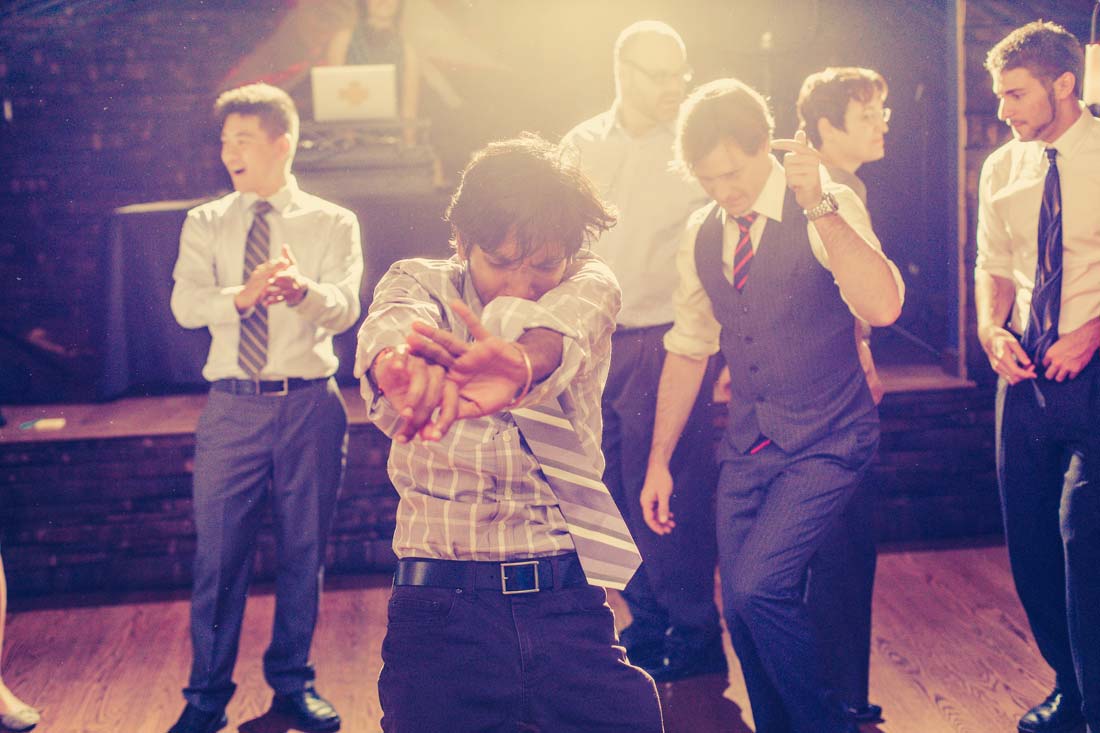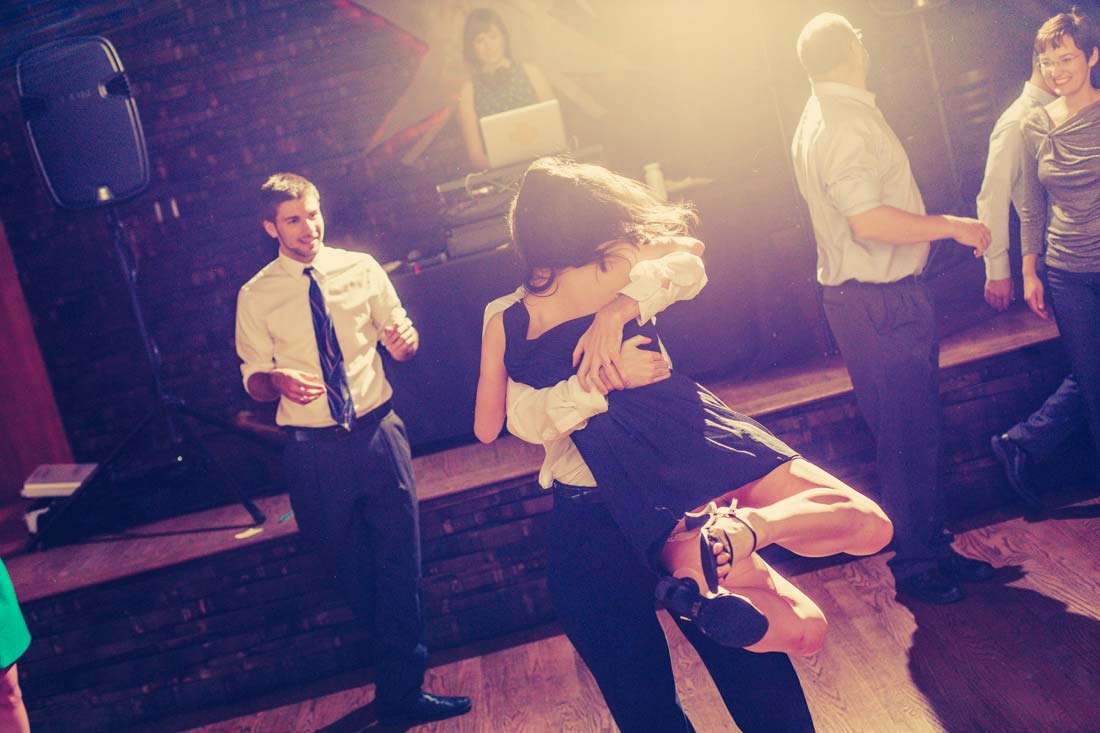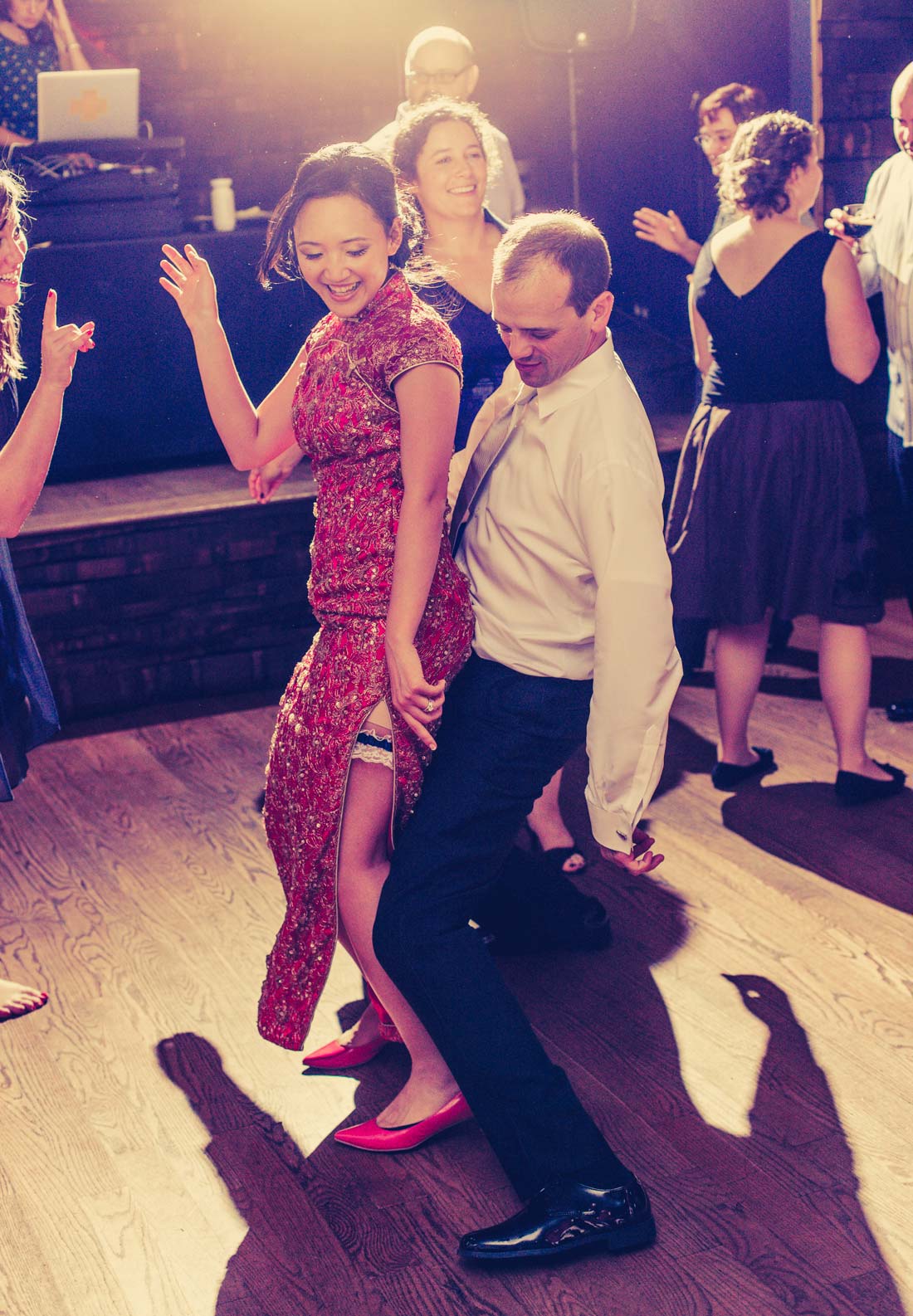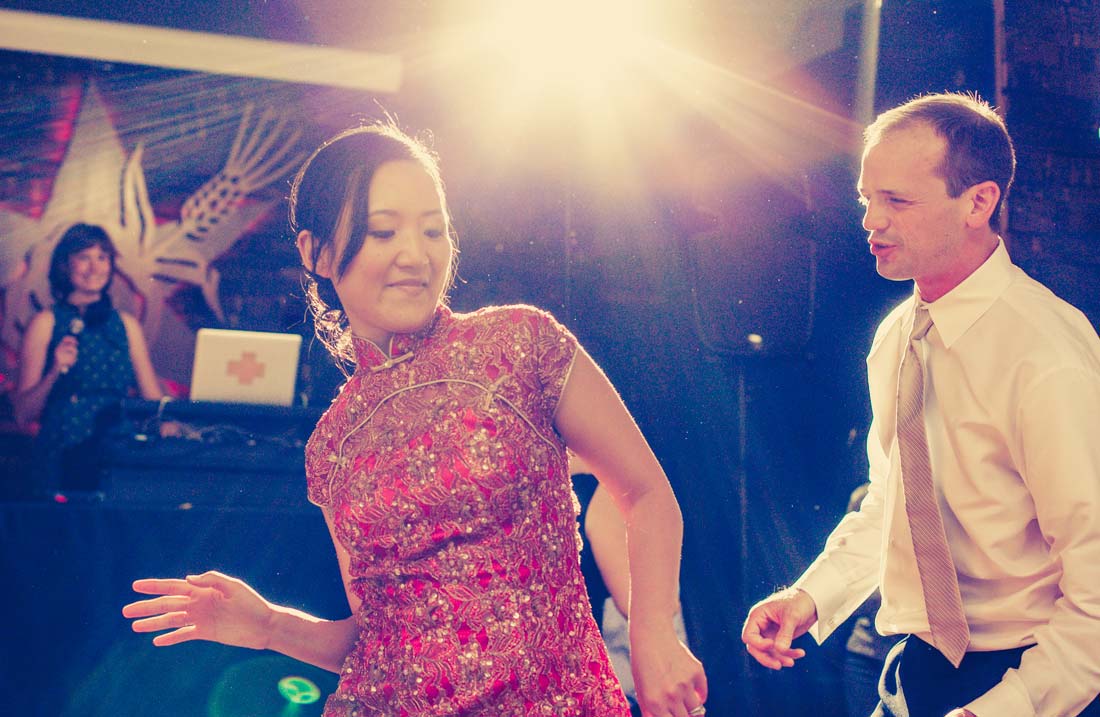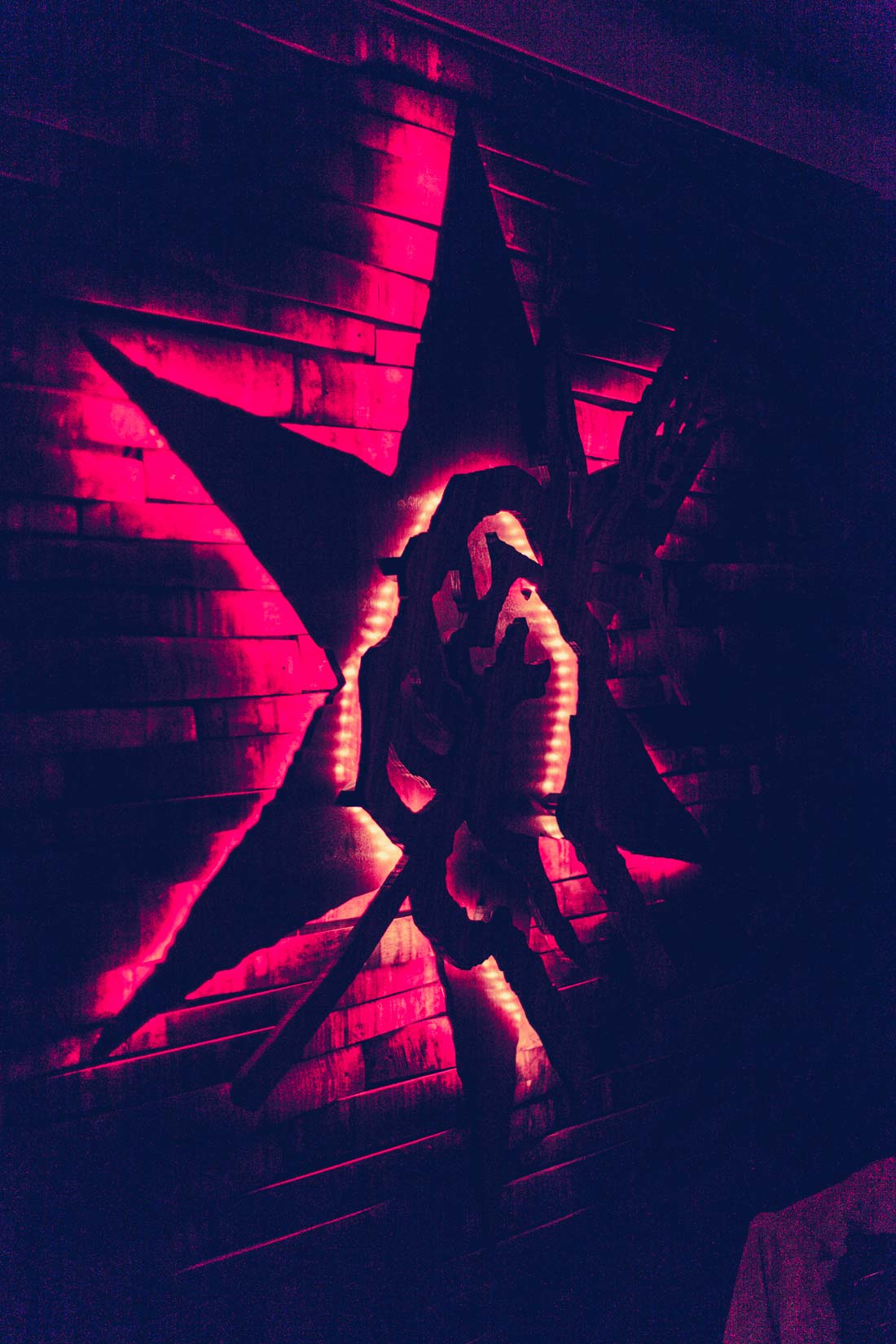 Vendors: