Our Three Day Visit to New Orleans
New Orleans is like an eccentric old aunt. Her calm and pleasant veneer hides her unpredictable nature and her often ridiculous behaviour. She is a combination of old-world gentility and outrageous decadence. The cheerful demeanor is inviting. Elegant and shabby, crowded with oddly tasteful clutter. Without warning, like turning a corner, she'll suddenly jump onto the table, rip off her blouse, throw a teacup through the window and scream obscenities.
The last time I was in New Orleans it was a sad place. I came down to volunteer just days after Hurricane Katrina ravaged this magical city in. That experience in NOLA 2005 led me to my architectural thesis; how and why we should rebuild this city. It has been seven years. The New Orleans I left so many years ago was desolate, stank of standing water and refuse, and revealed its serious side. I was nervous. I had been telling Jamie what an eclectic, fun, and delicious city New Orleans had been before the hurricane. I had heard it had made a strong comeback, but I hadn't seen for myself. I wanted her to love it the way I had. We spent three days in New Orleans. Seeing is believing. It felt vindicating. I still love it. Now Jamie loves it. Like Las Vegas, it is unlike anywhere else in the United States. But it's not like Vegas. Not at all really. It is a creature all it's own.
Our Trip, Old and New
We stayed at the Omni. We'd never stayed there before, but it was perfect. In fact, when I return, it's very likely where I'll stay again. It's close to the bars and restaurants, the square, the river front, and a short walk to downtown. It's location is ideal. It also has a rooftop pool where you can soak away a hangover and recover for a repeat evening.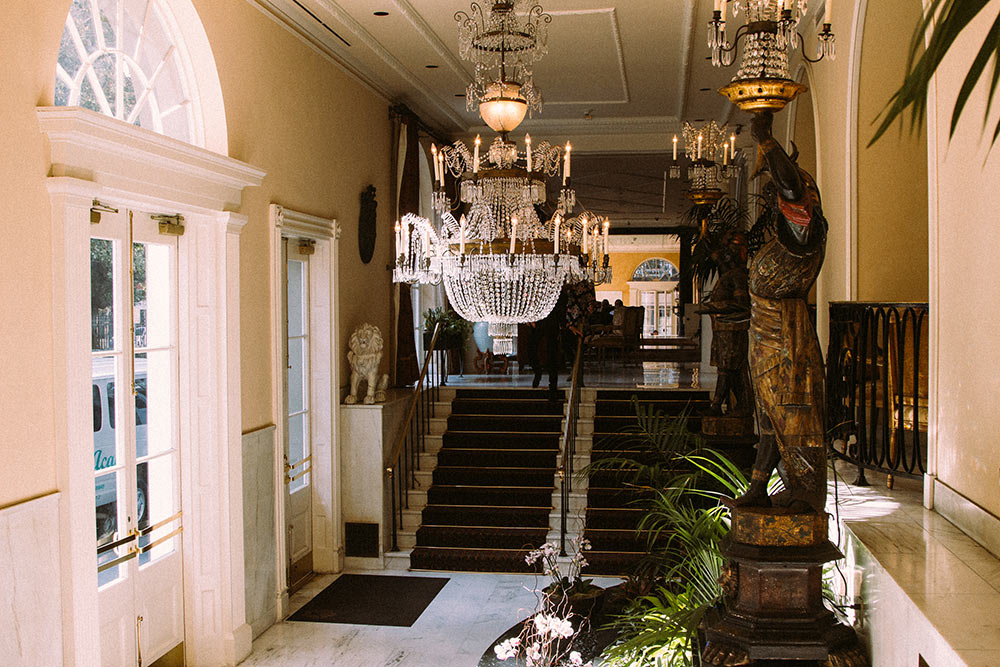 As soon as we arrived we set out for a walk. We were in search of nothing and everything. It didn't take long for the city to reveal its nature. Within minutes of arriving we were treated to several street performing bands, dancers, panhandlers, and a man too drunk to walk. It was noon after all – on a weekday. We wanted to walk around and take it all in. But the beer was calling louder than the sights. We stepped into Bourbon Heat for a cold drink.
Street musicians, dancers, panhandlers, a dog collecting money, and a man too drunk to walk.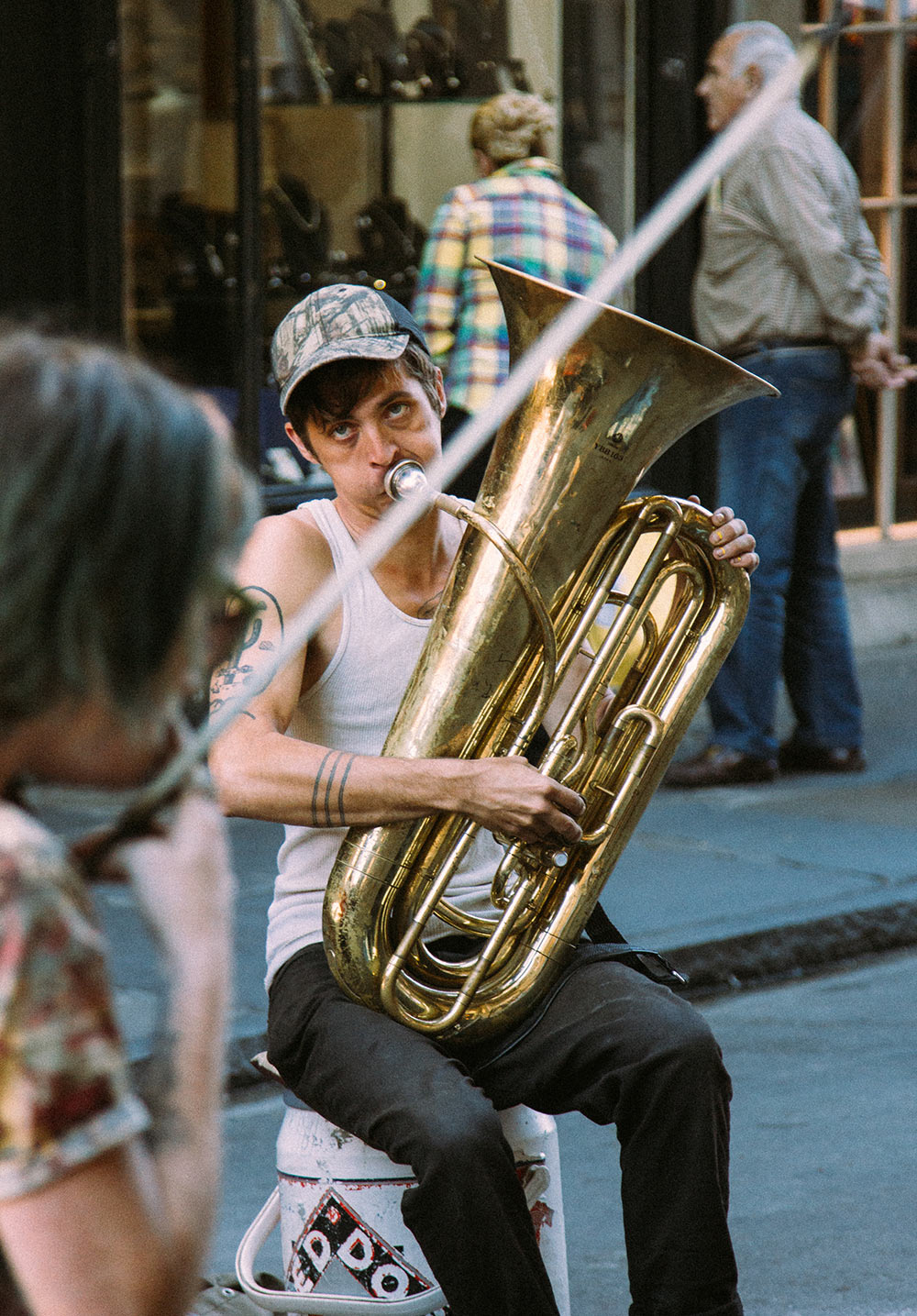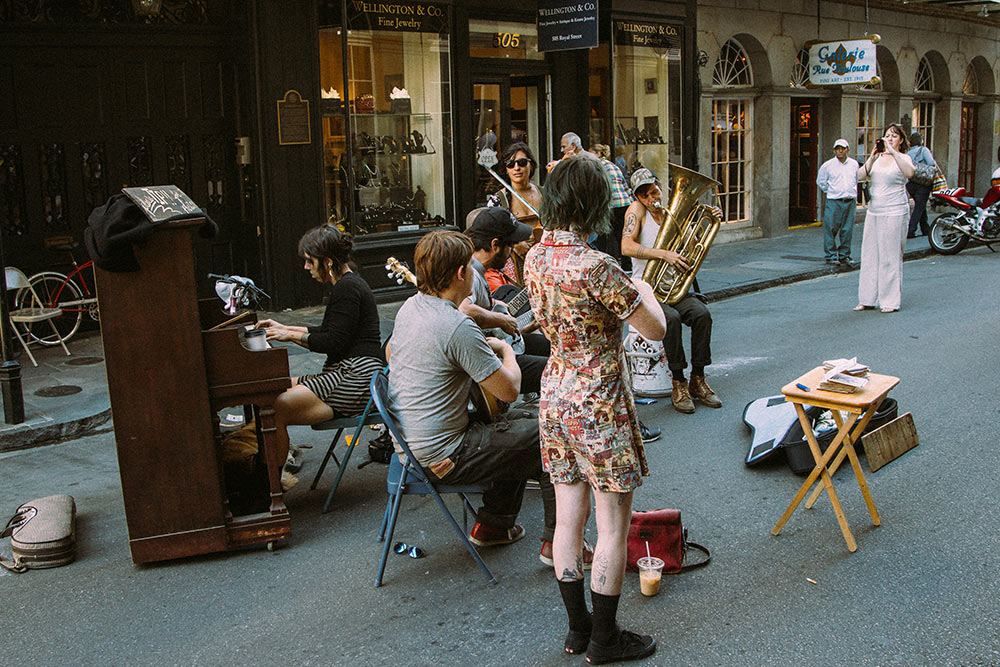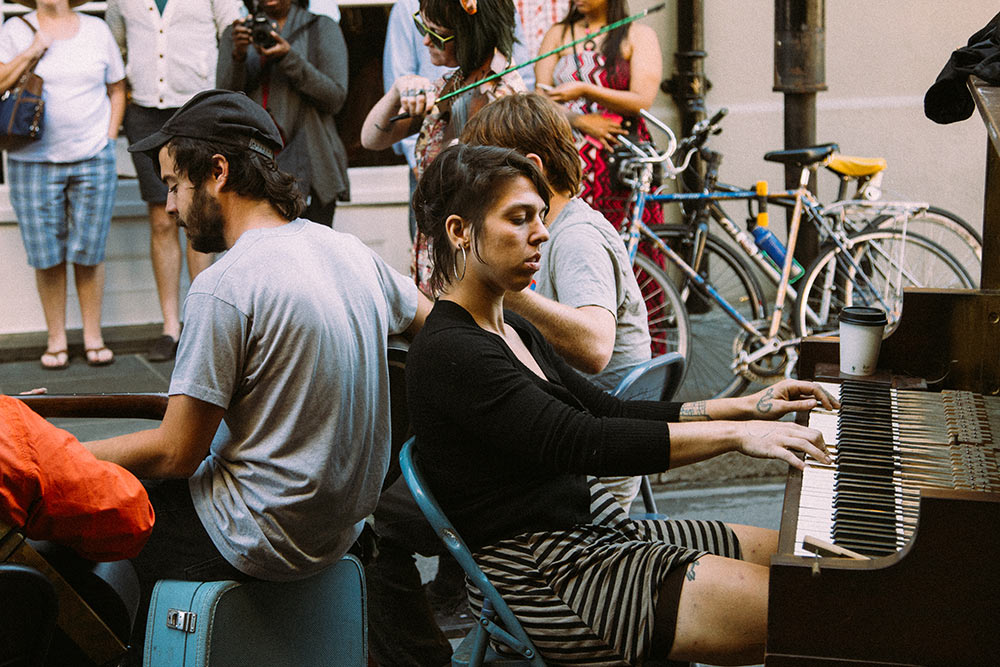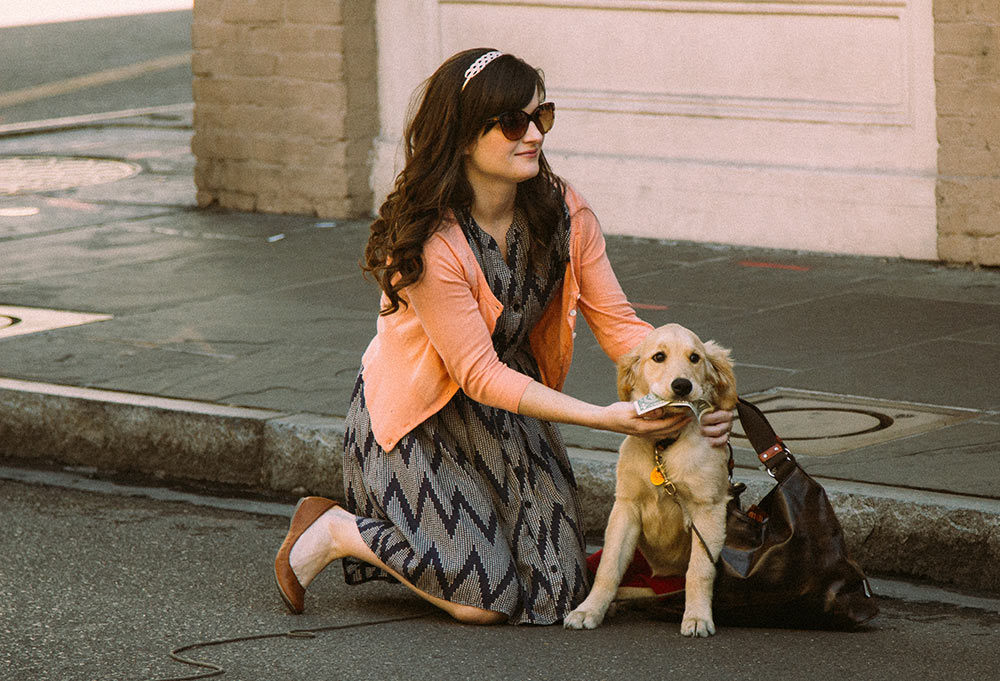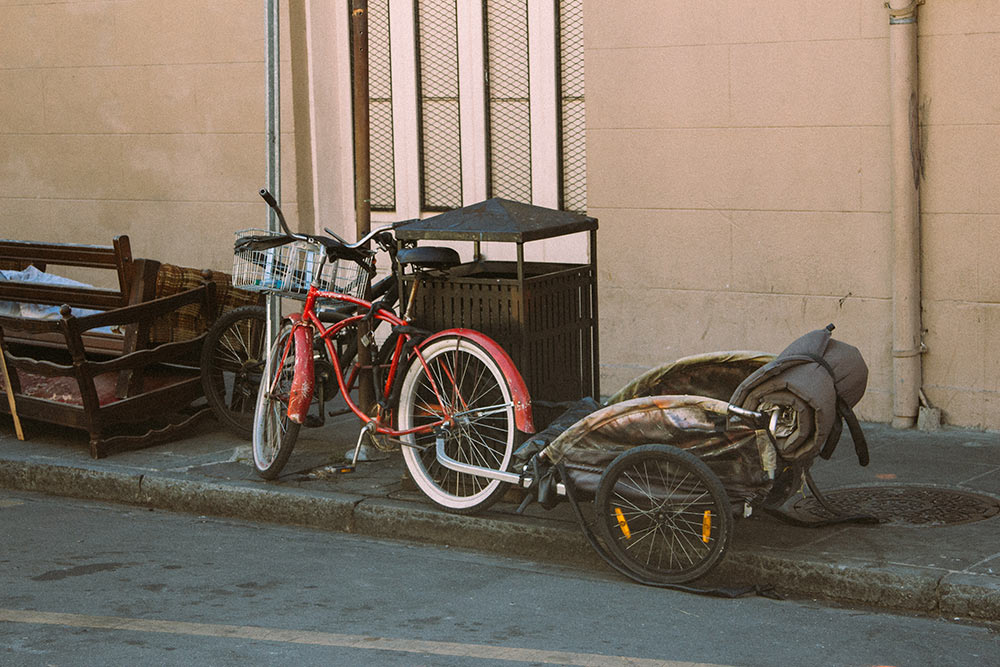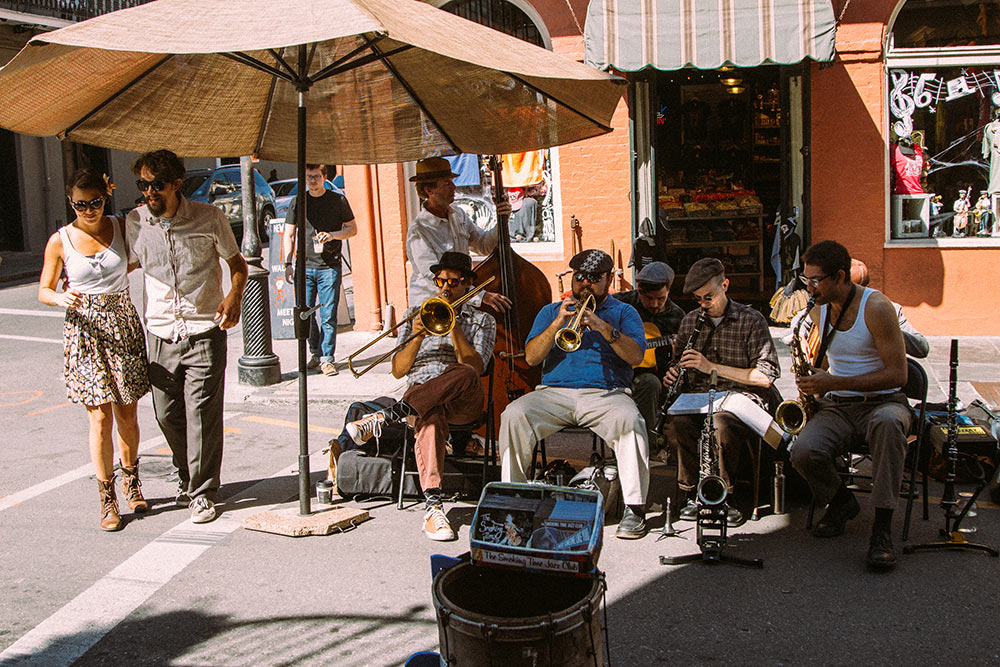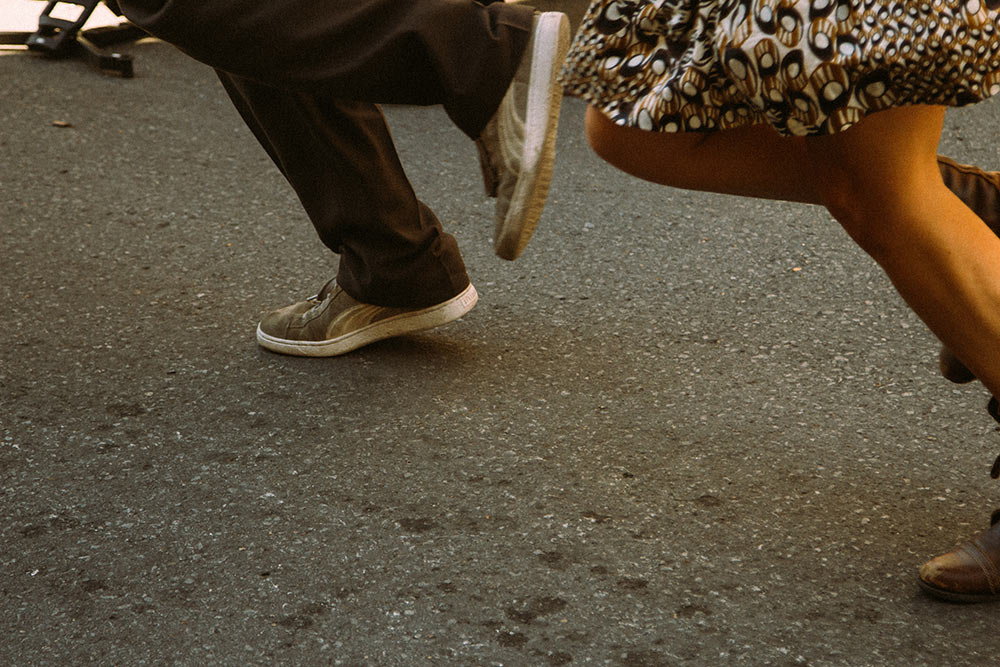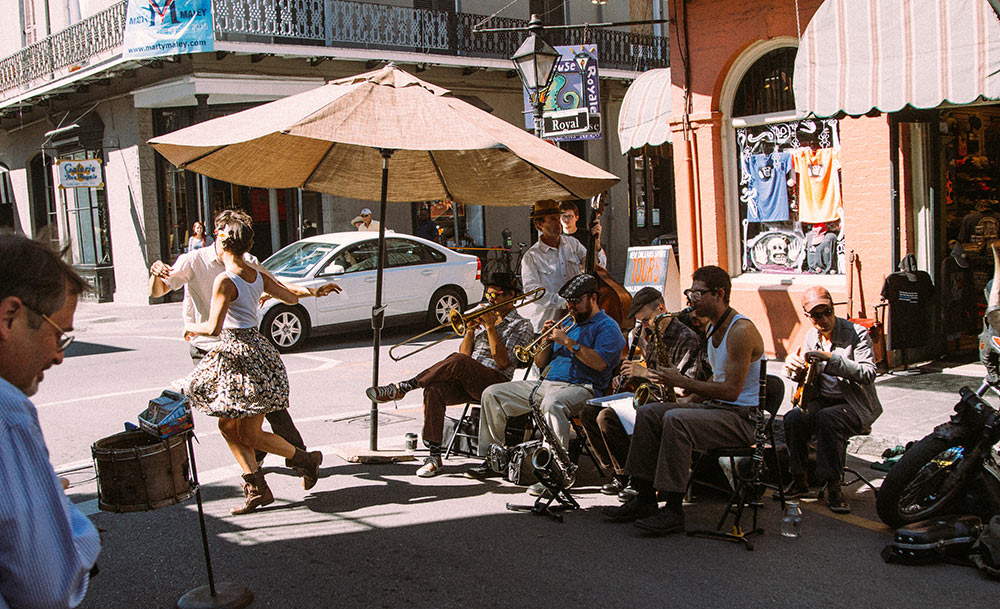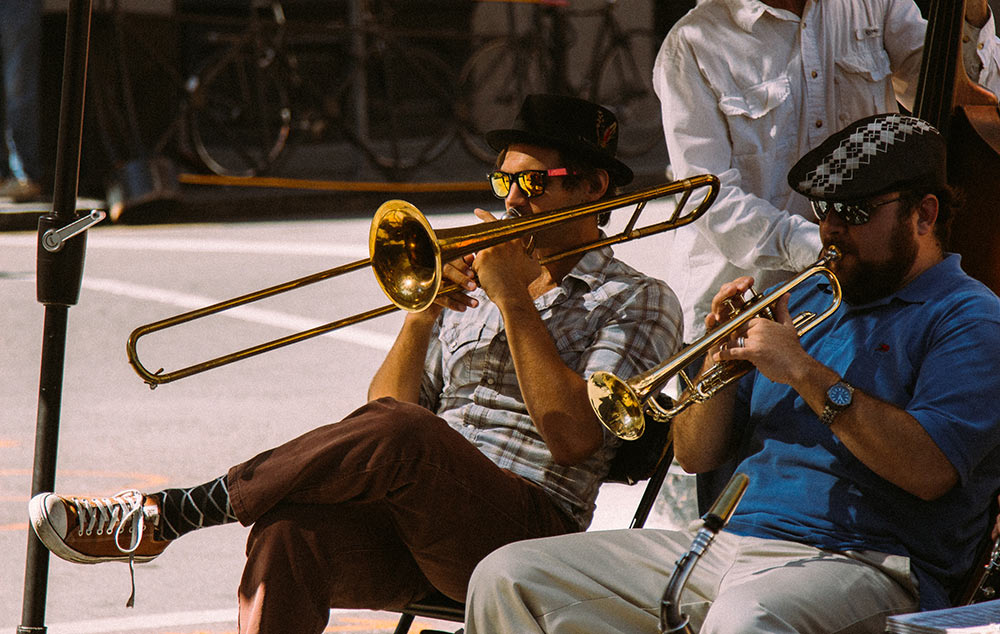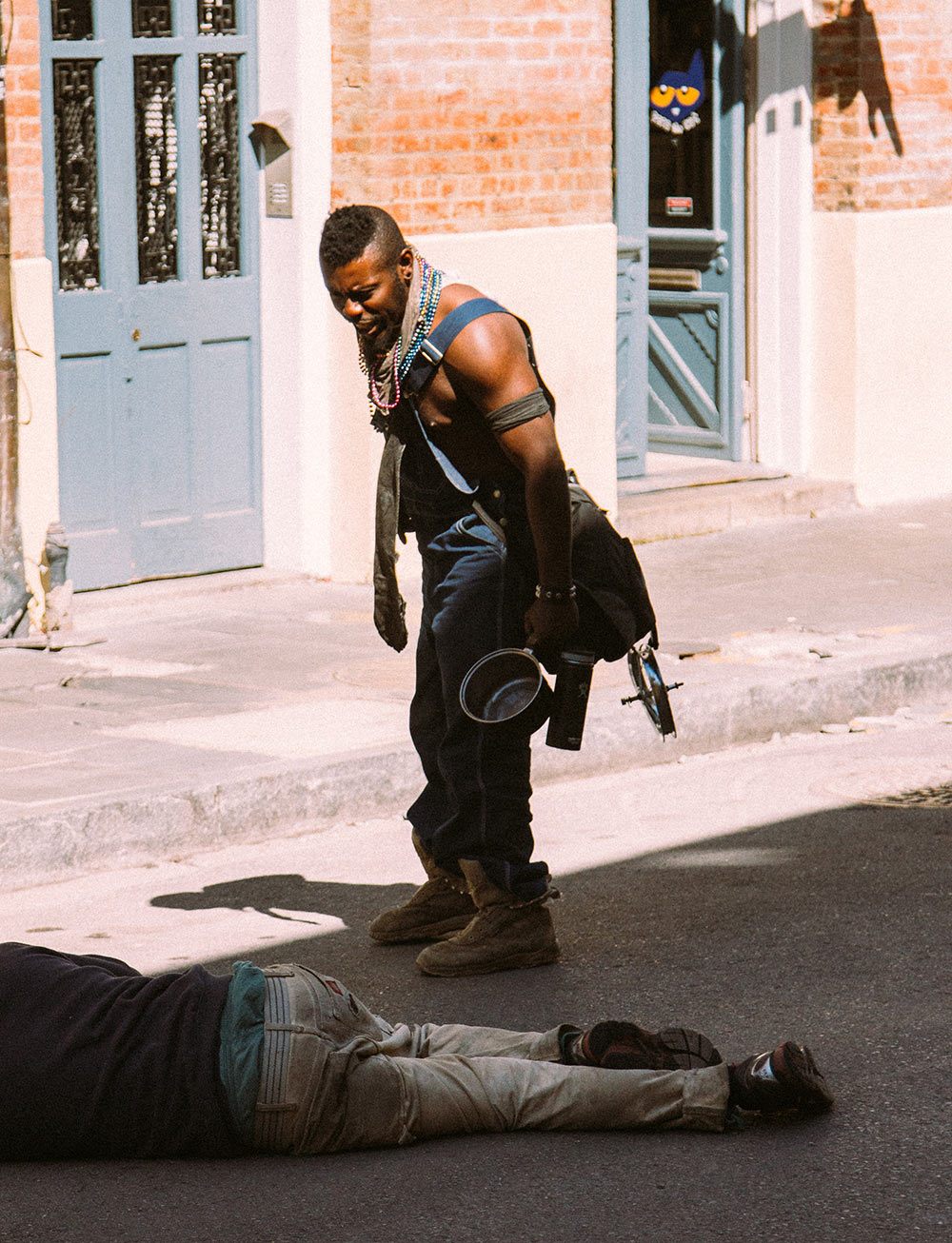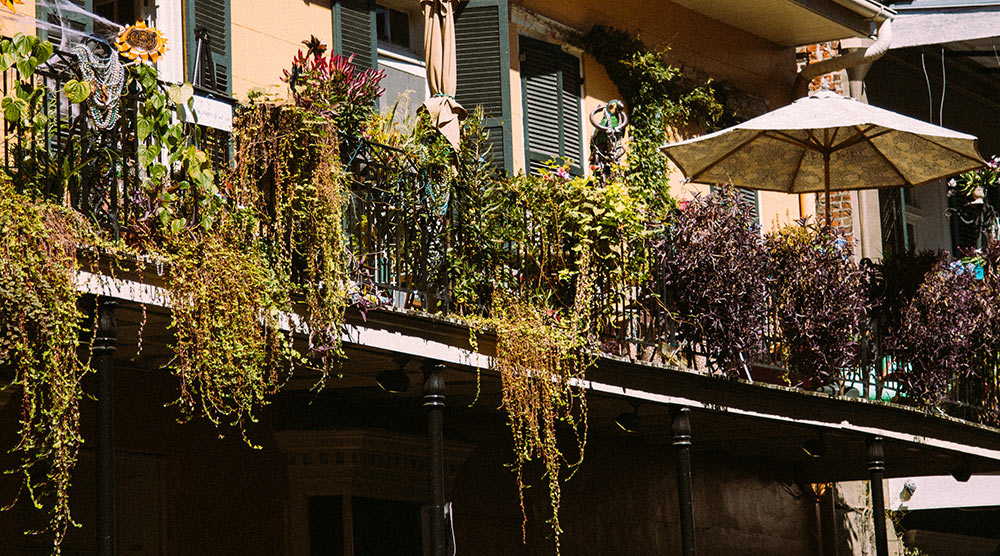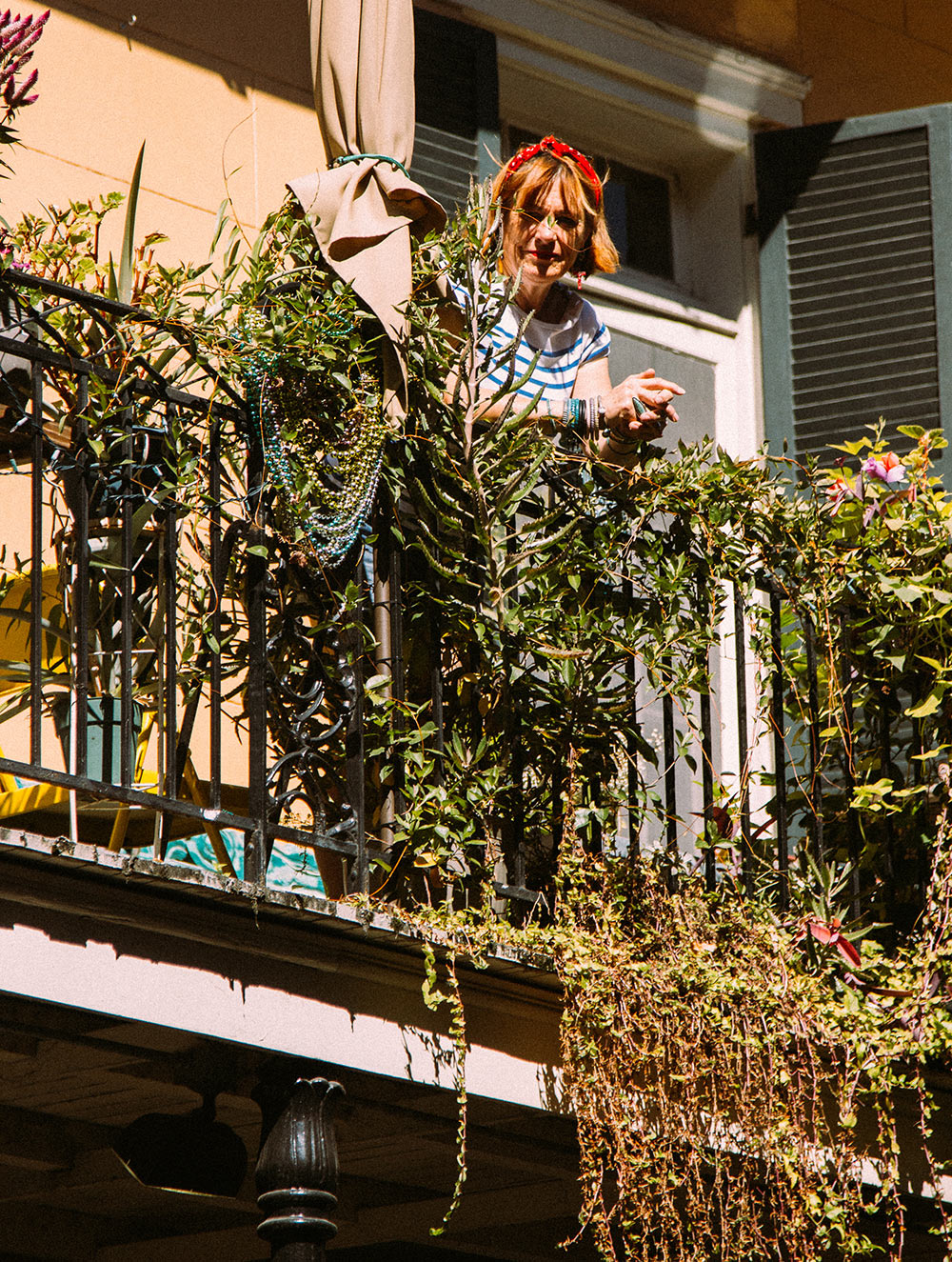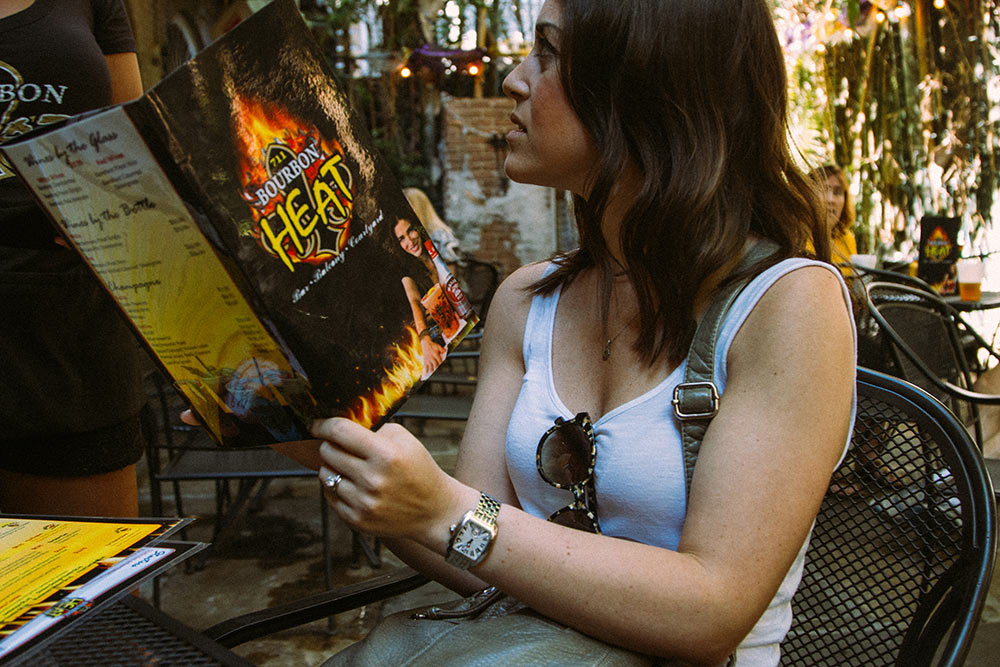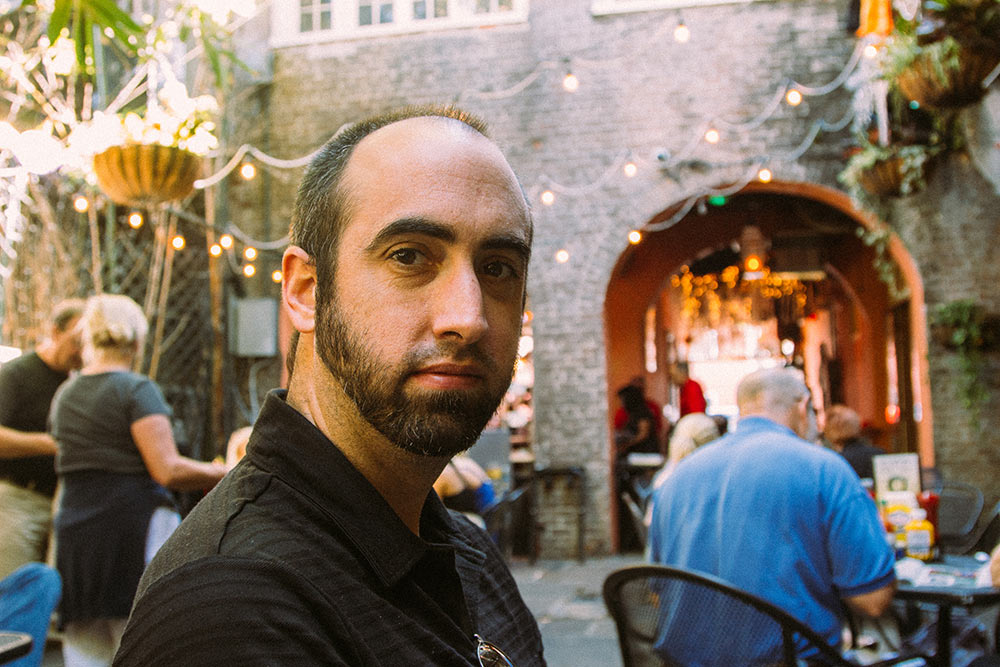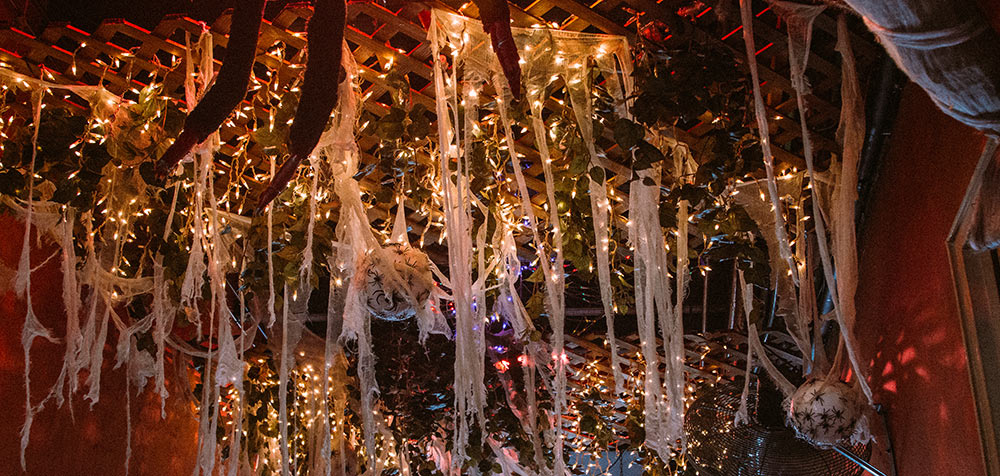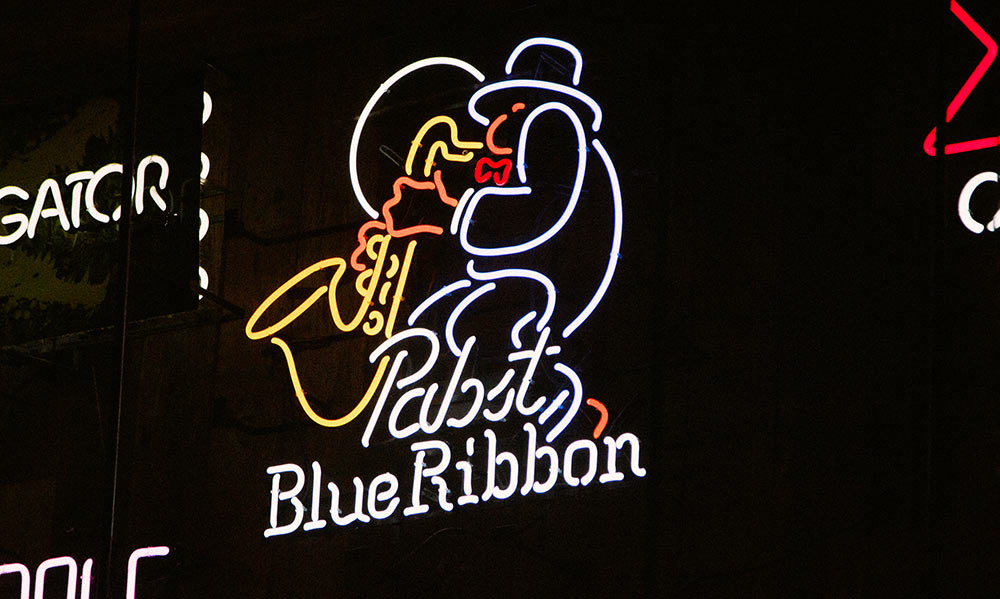 New Orleans Food
It didn't take long for us to arrive at Cafe Du Monde for a sweet treat – their famous beignets. We may have gone there more than once in a few days. Guilty. I guess we are suckers for piles of powdered sugar. Located right across the street from Jackson Park this place is a landmark, a destination, for locals and tourists alike. Seeing the waiting line for this place was a happy sight – knowing that New Orleans was indeed 'back.' Restored, at least in some semblance, to its former glory.
We also enjoyed Napoleon, a restaurant famous for their Muffaletta and conveniently located about 50 feet from the Omni. They were simply delicious and really hit the spot after the long trek back from the Garden District walking-tour.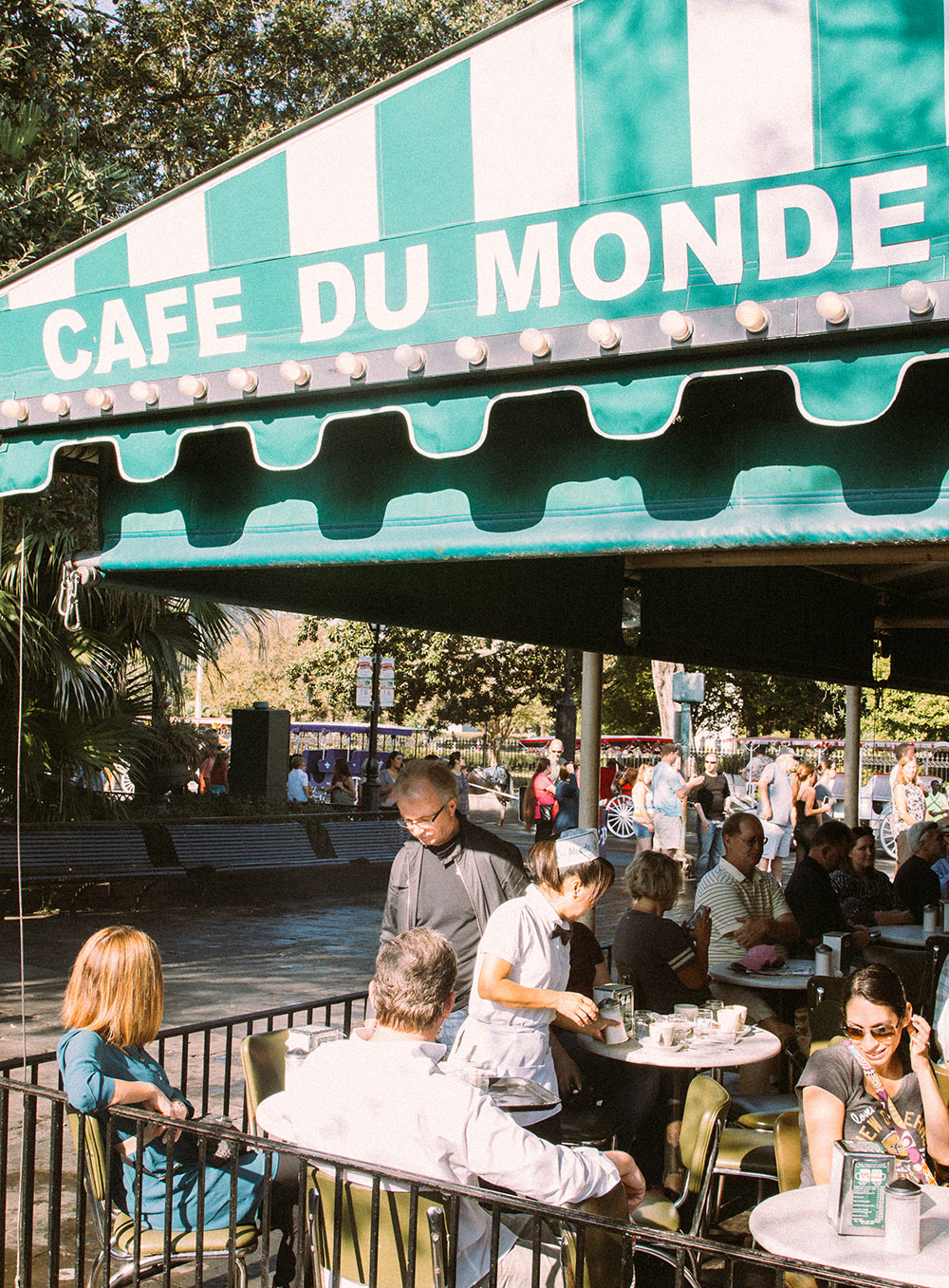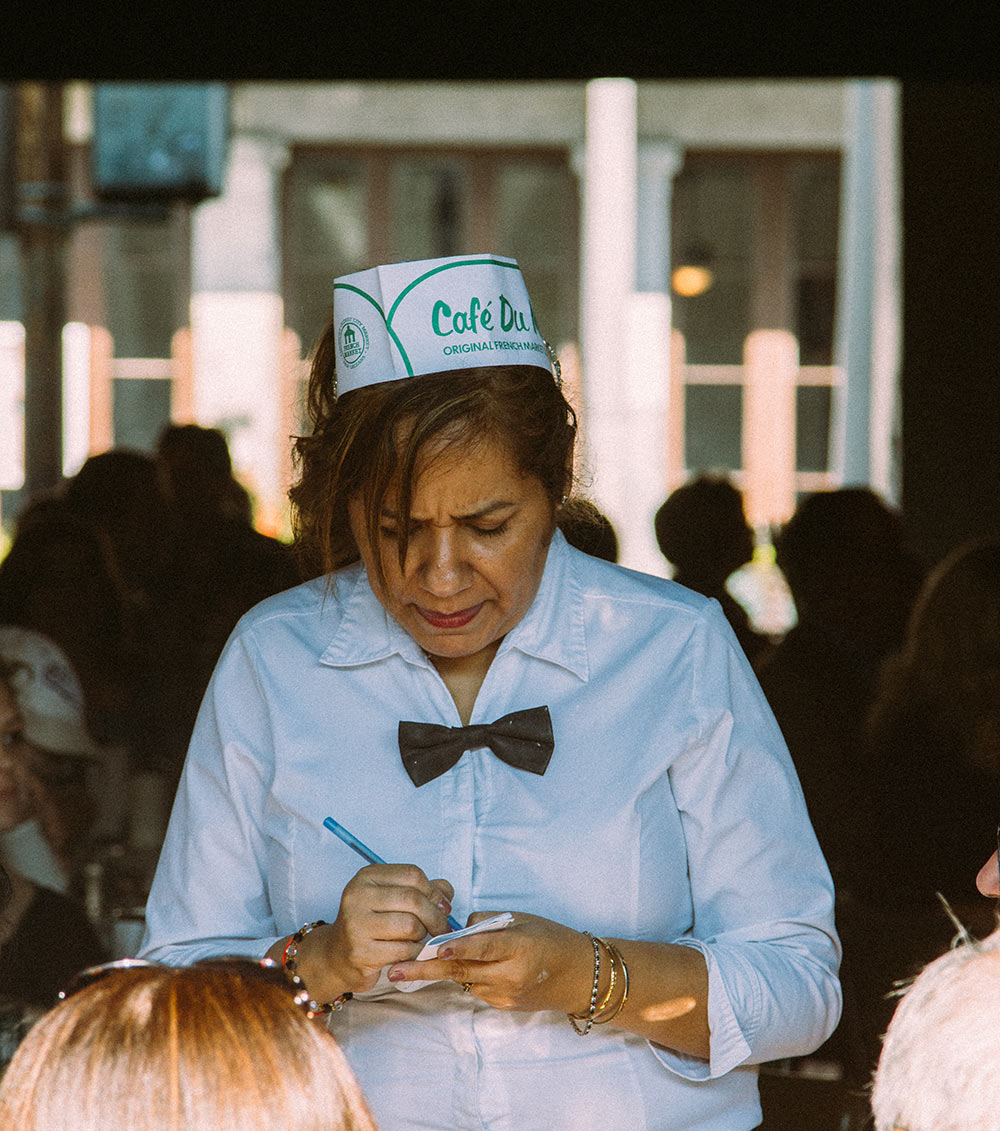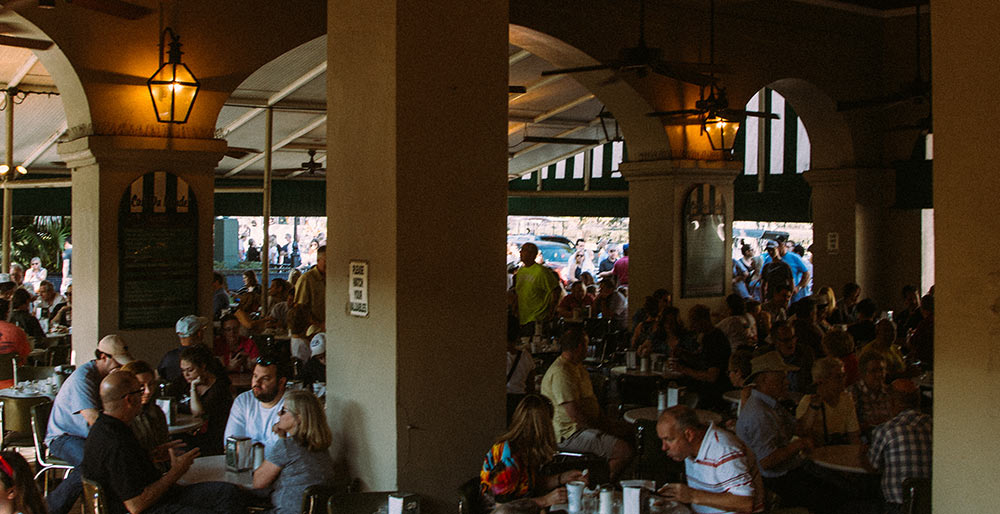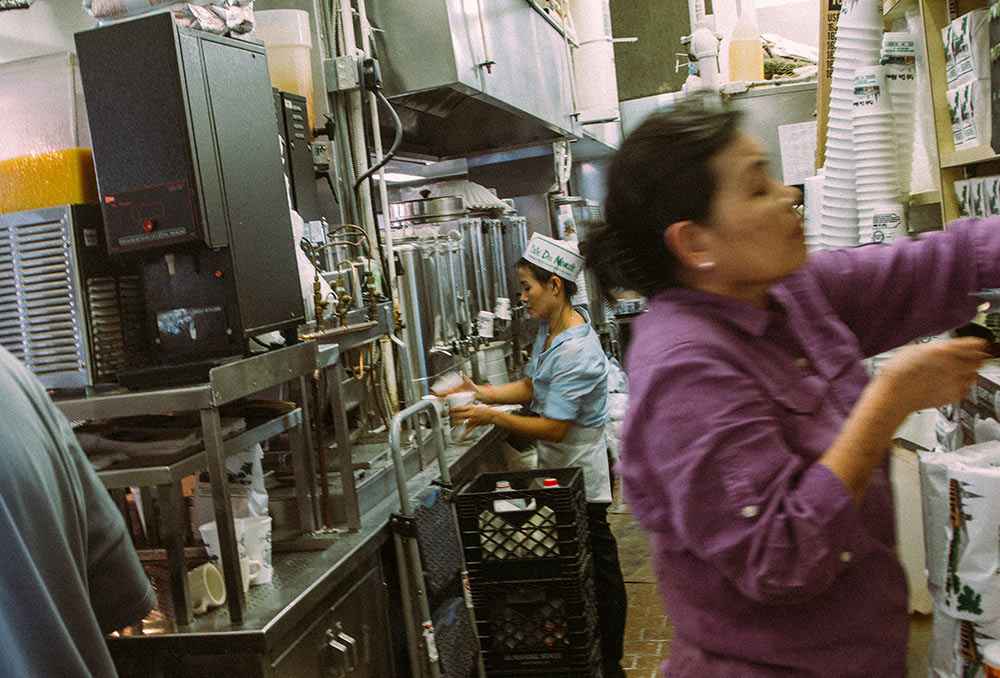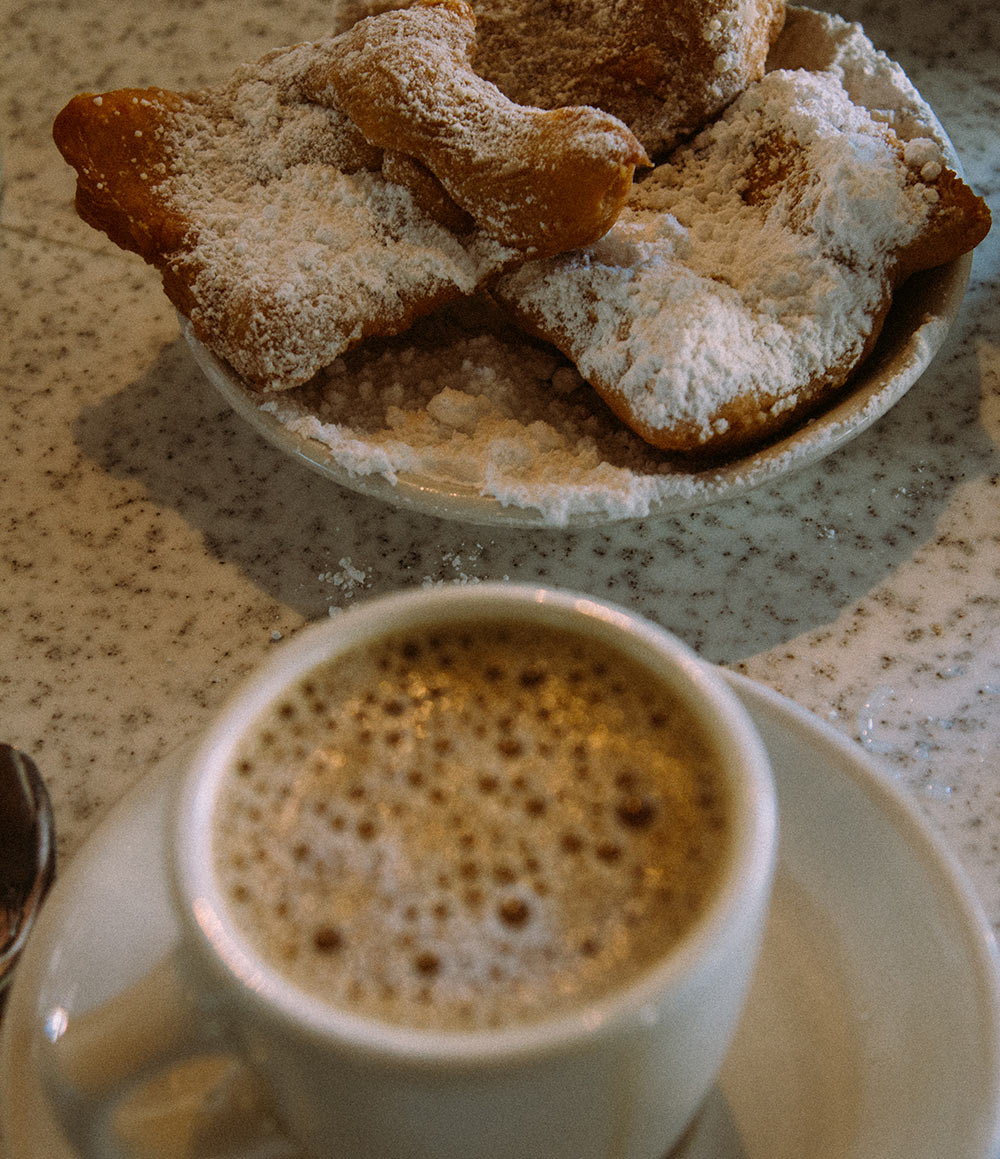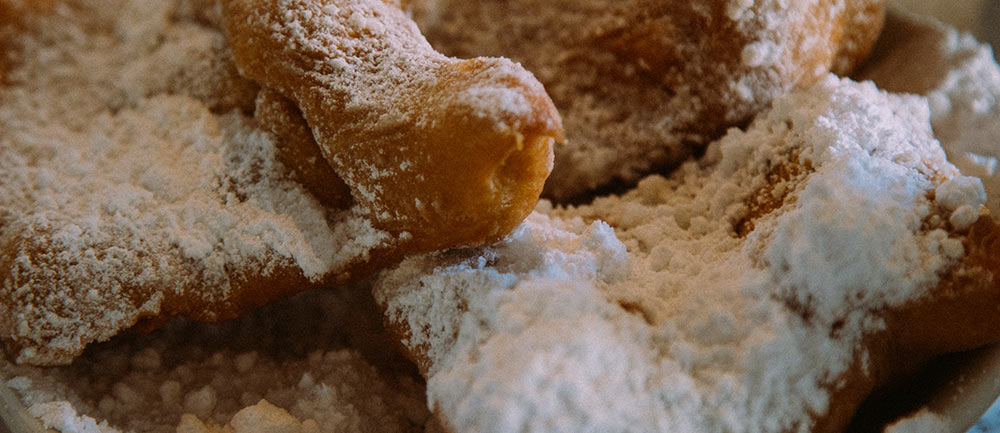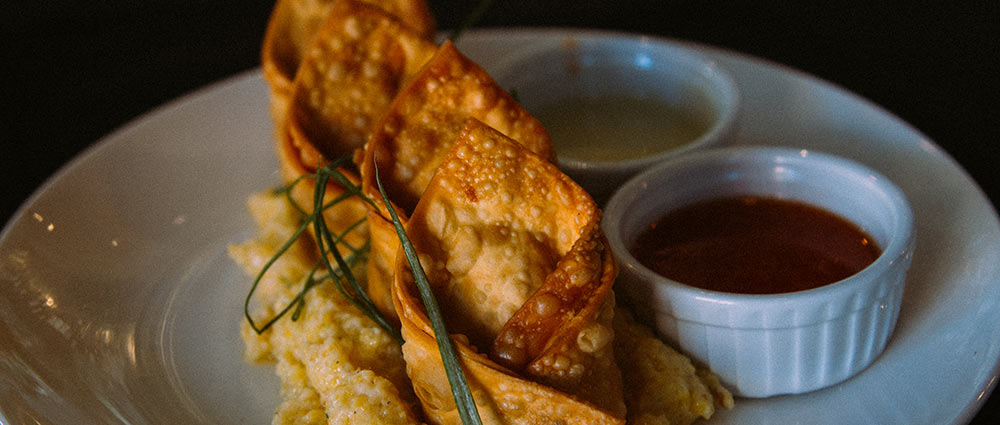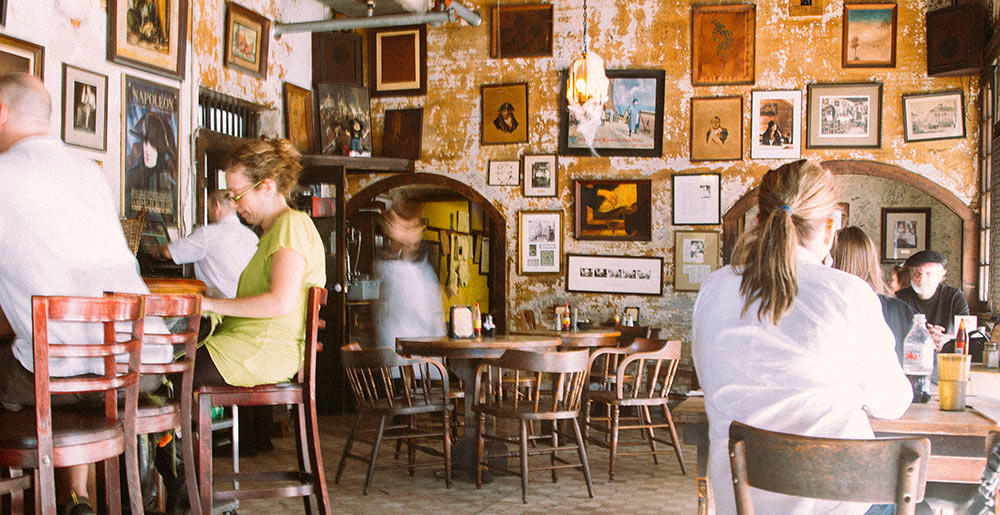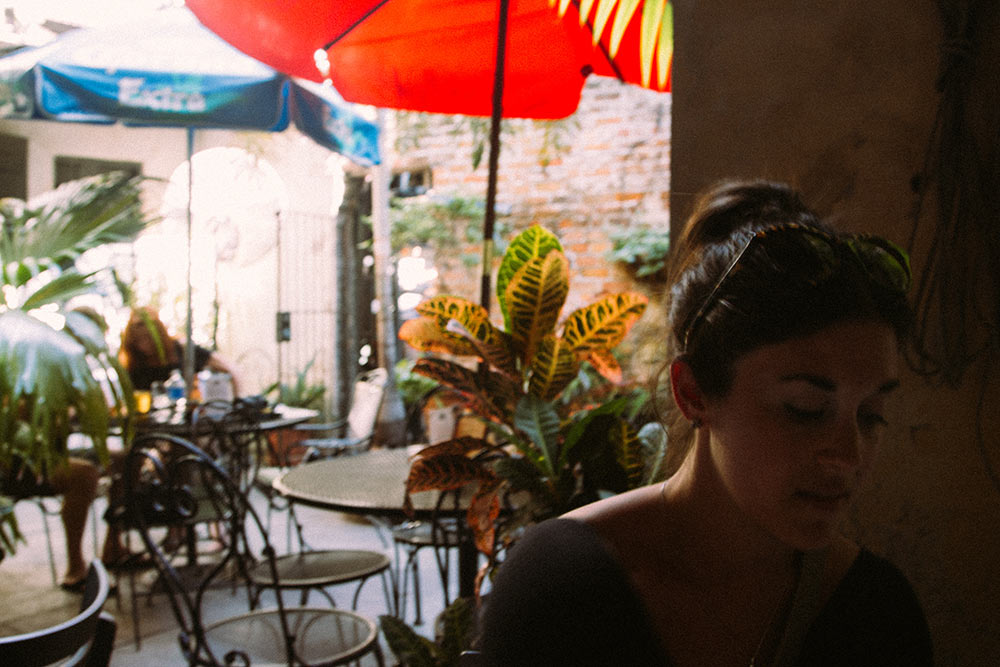 Can't Drown the Charm
The city obviously has charm. The wonderfully eclectic assemblage of people is what makes this place so rich in culture and gives the residents such a strong love for home. Speaking with our Taxi driver I was asking him about the return to greatness. I asked him what didn't come back. He said just about every big company is back, rebuilt, and better than ever. It shows you that people want to be there. I can remember in 2005, as waters were receding, so many people in the shelters ready to go home knowing full well their homes were gone. Home is not bricks and mortar. Home is where you live, love, share, have neighbors and take pride. Again, this place is back. You can see  the atmosphere, the art, the music, culture, and sub-culture has returned.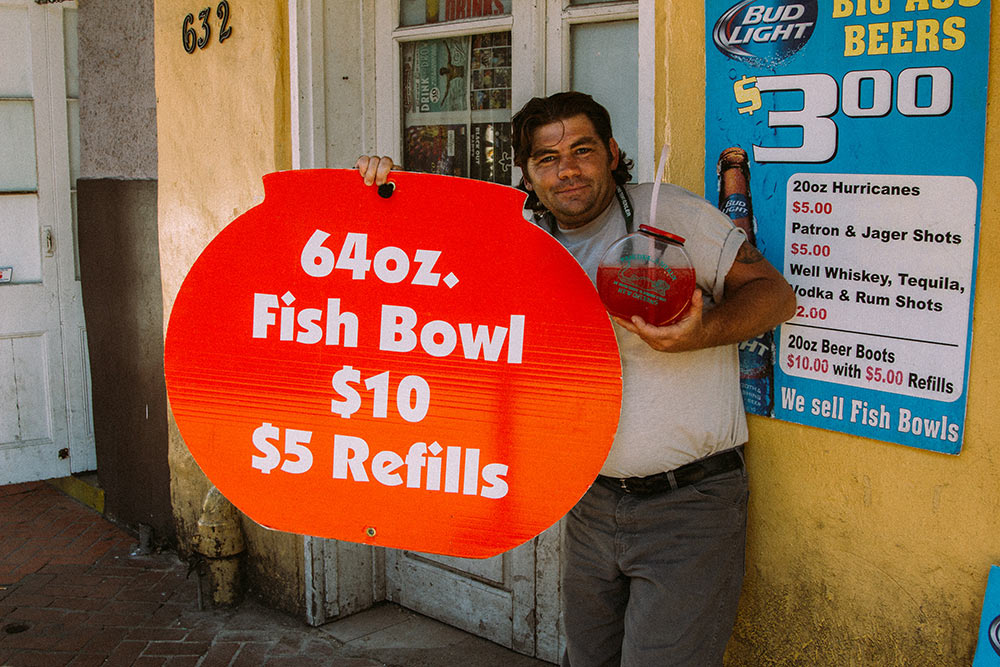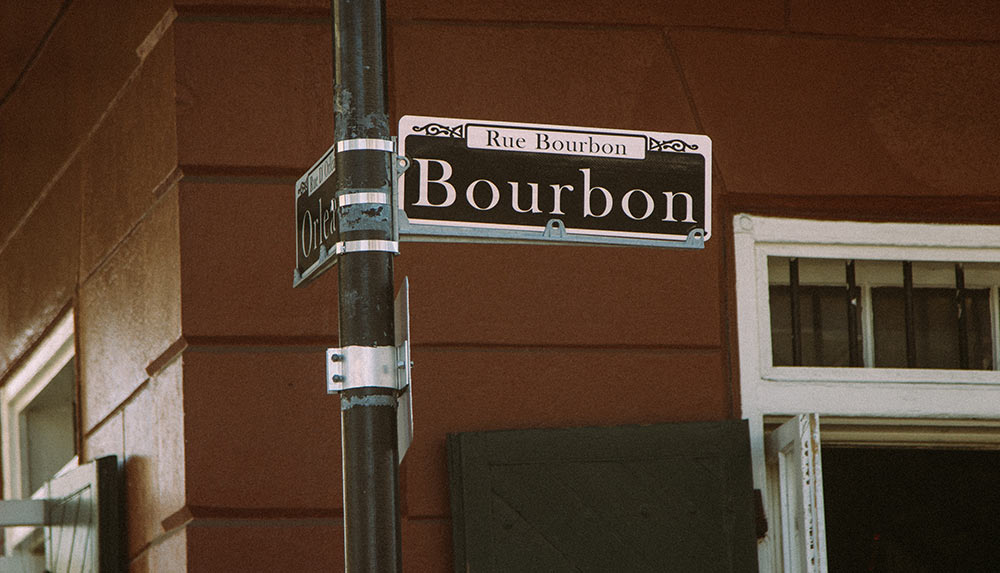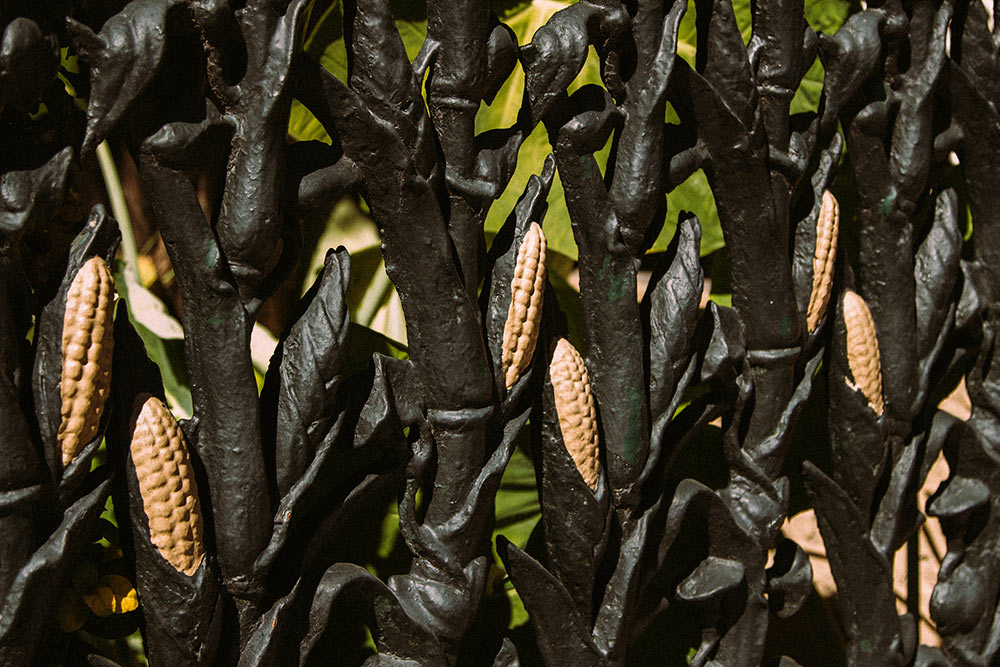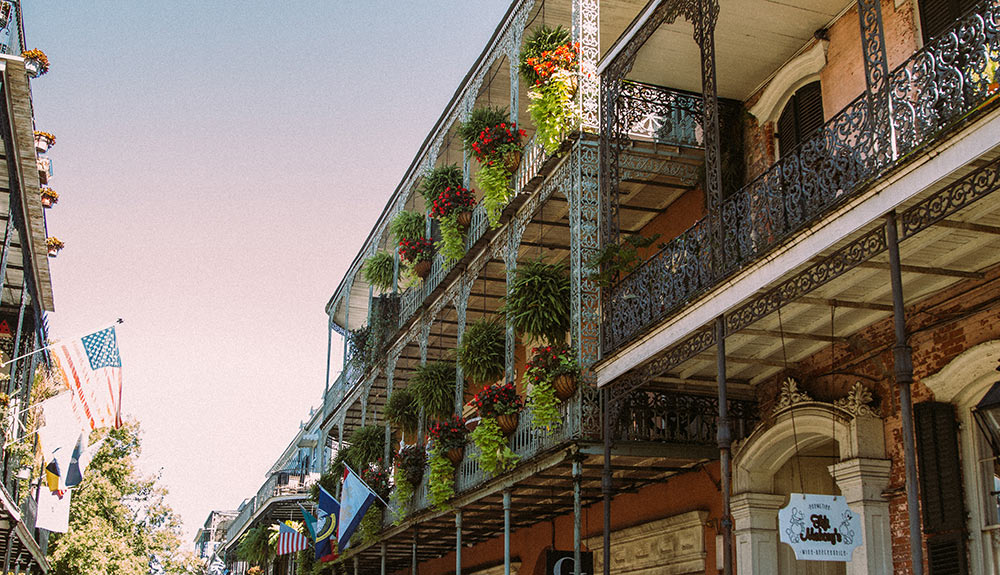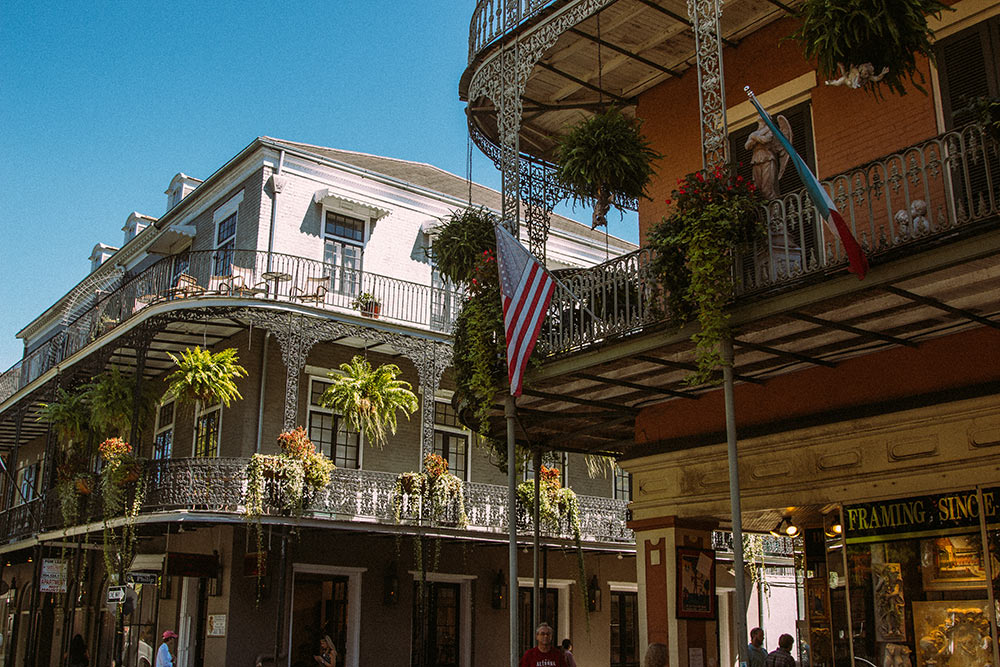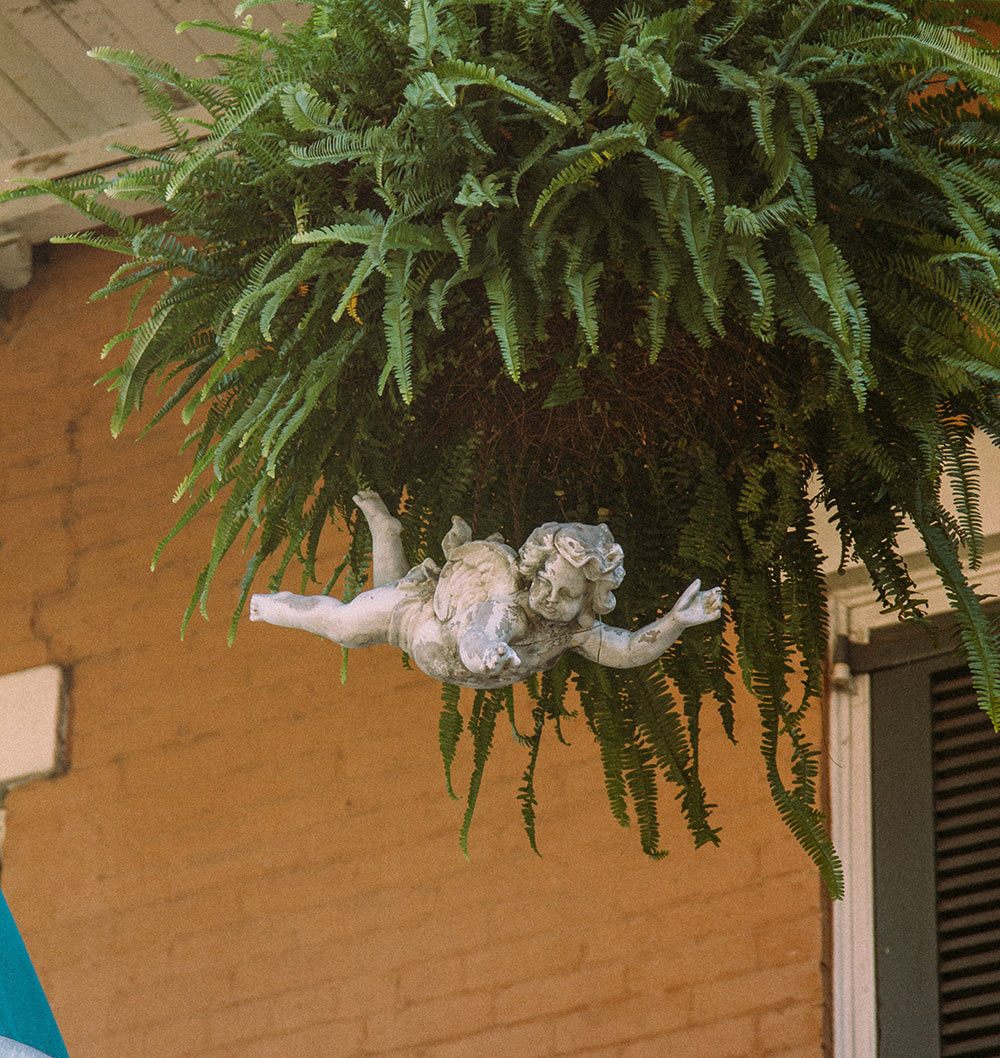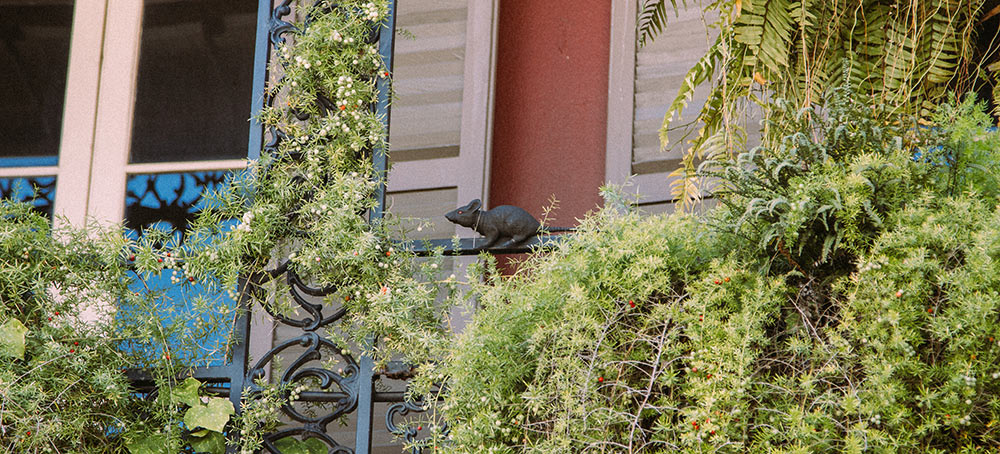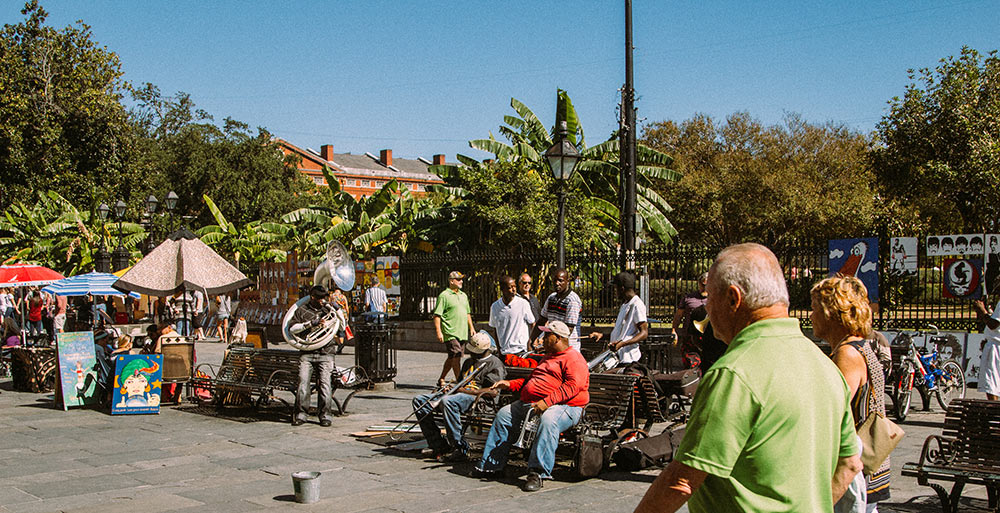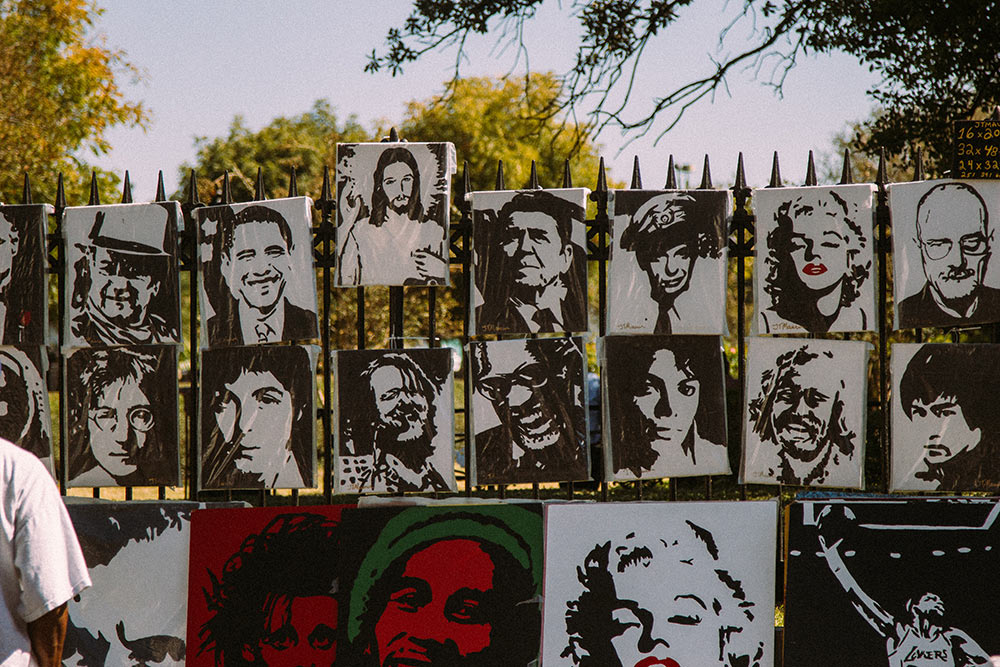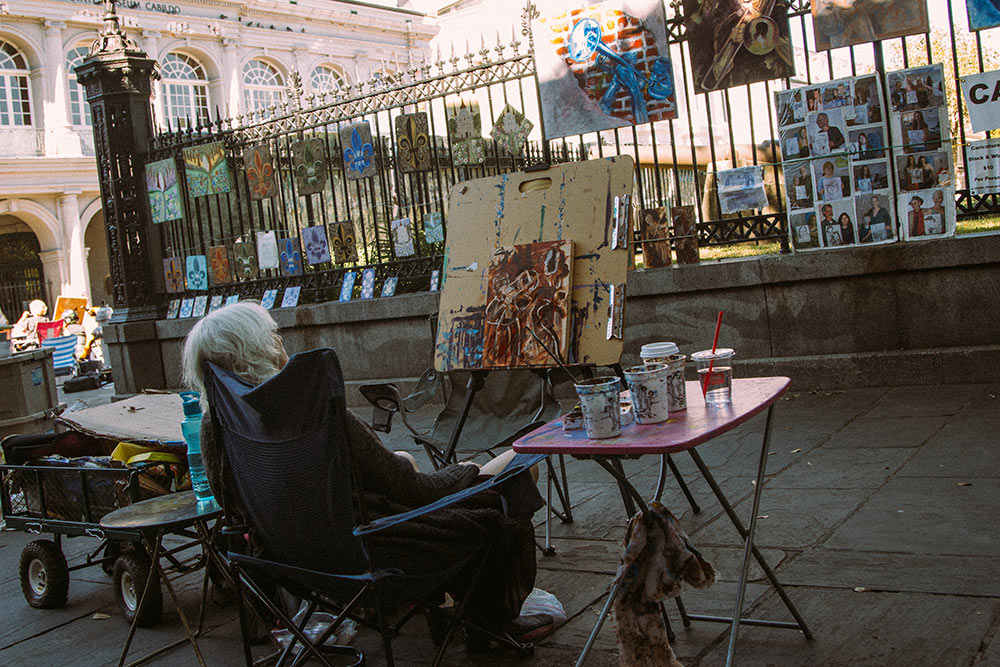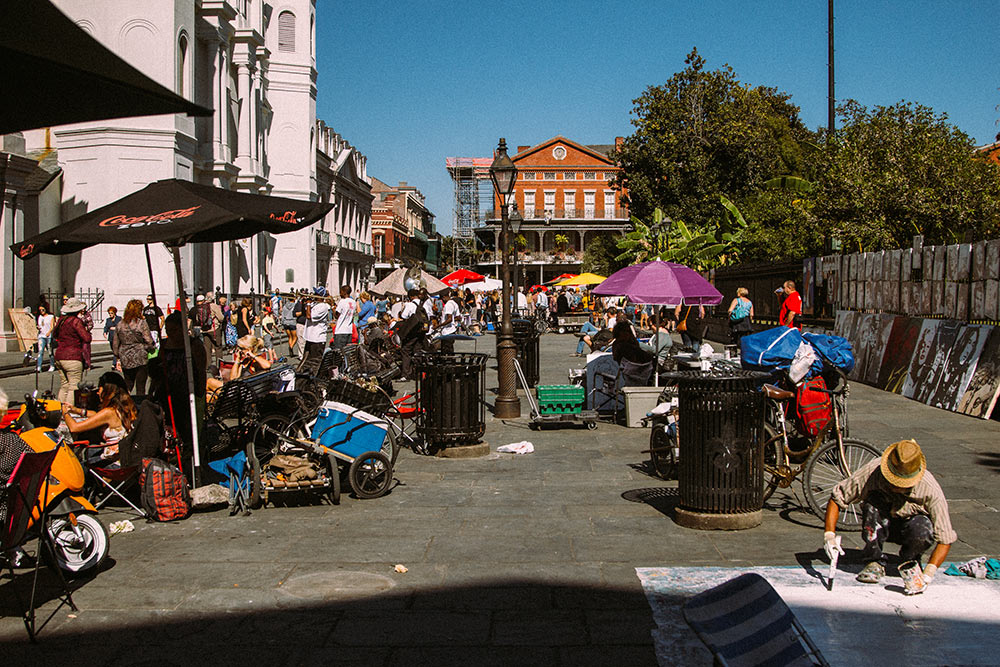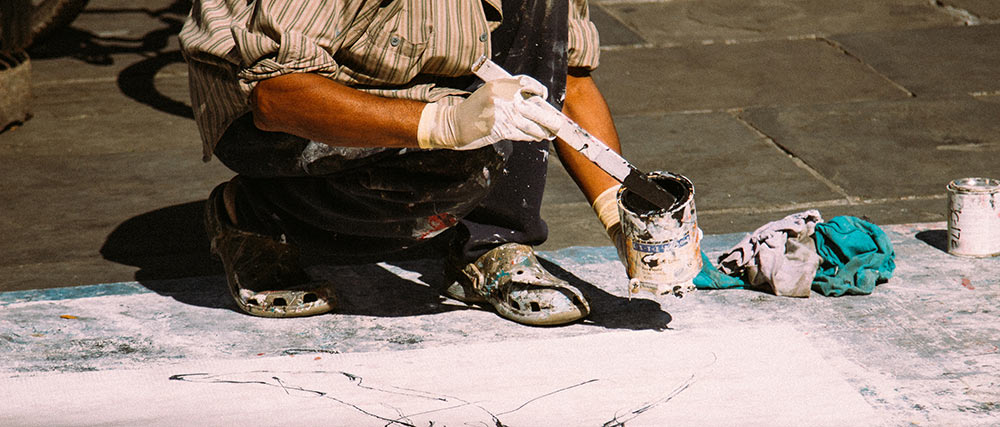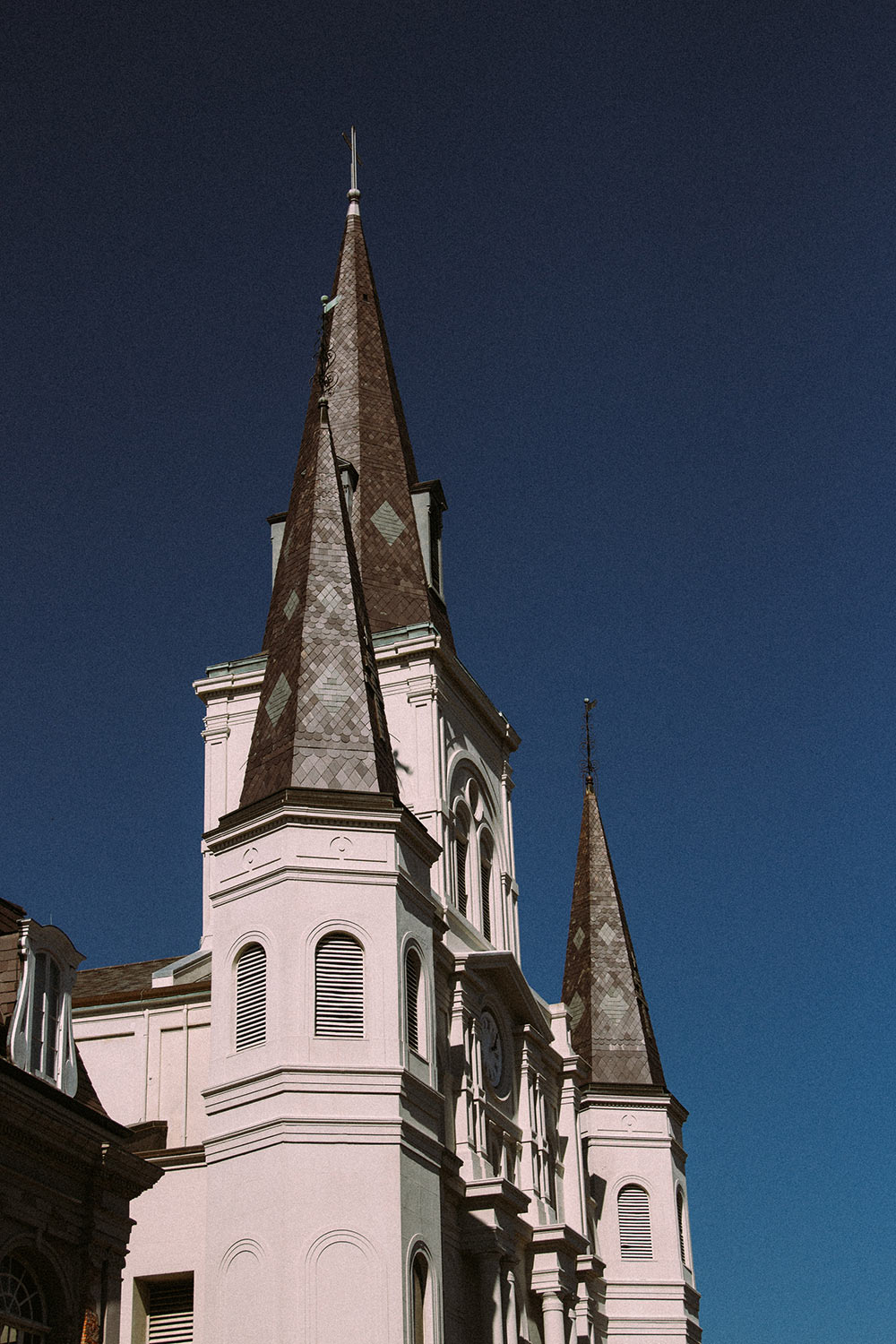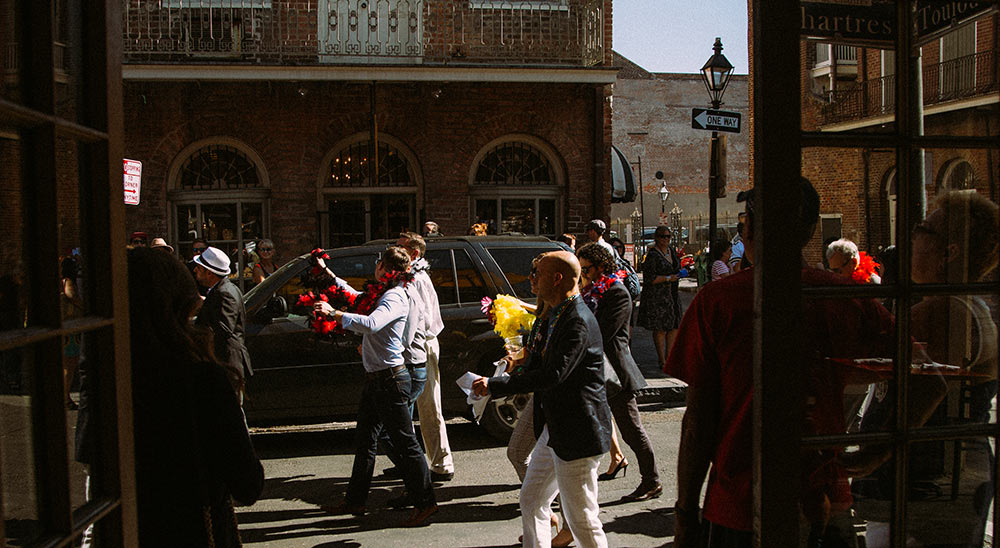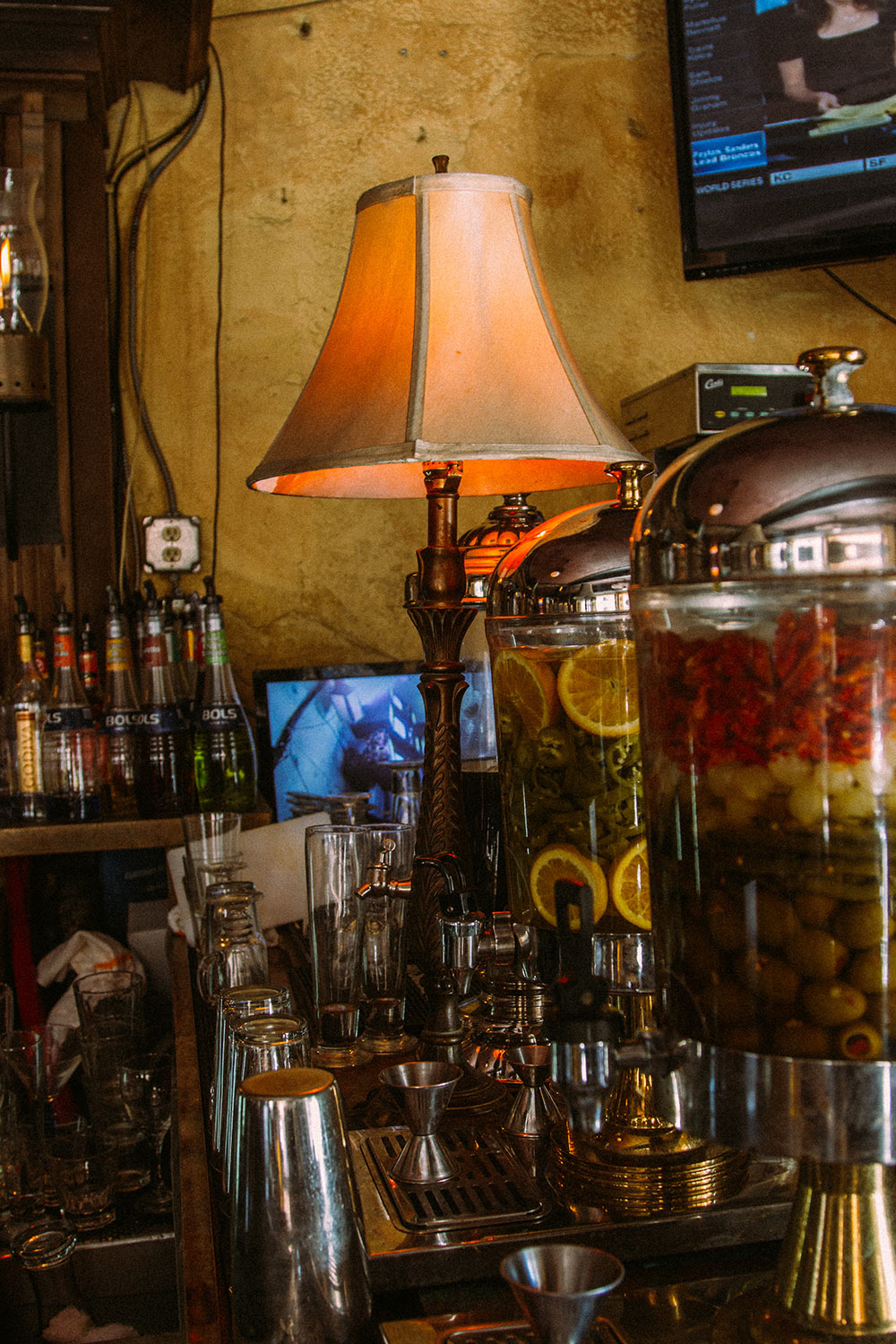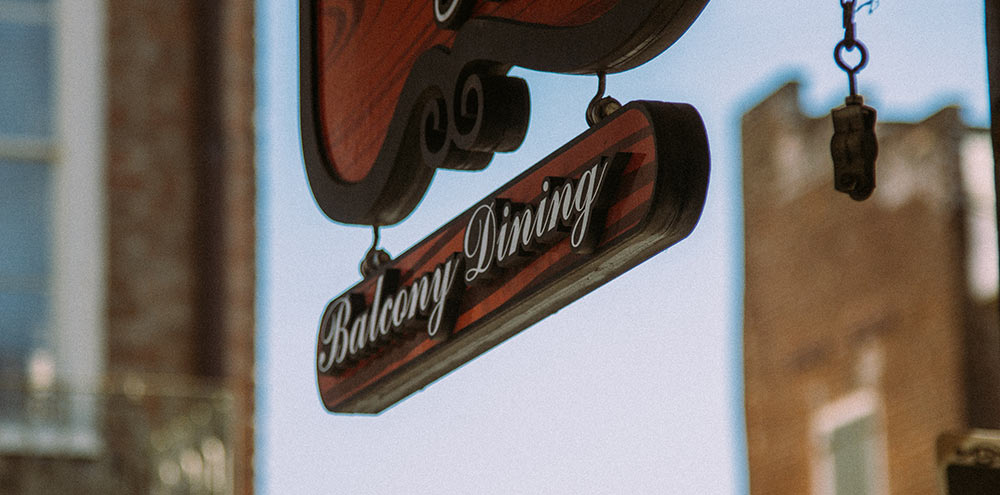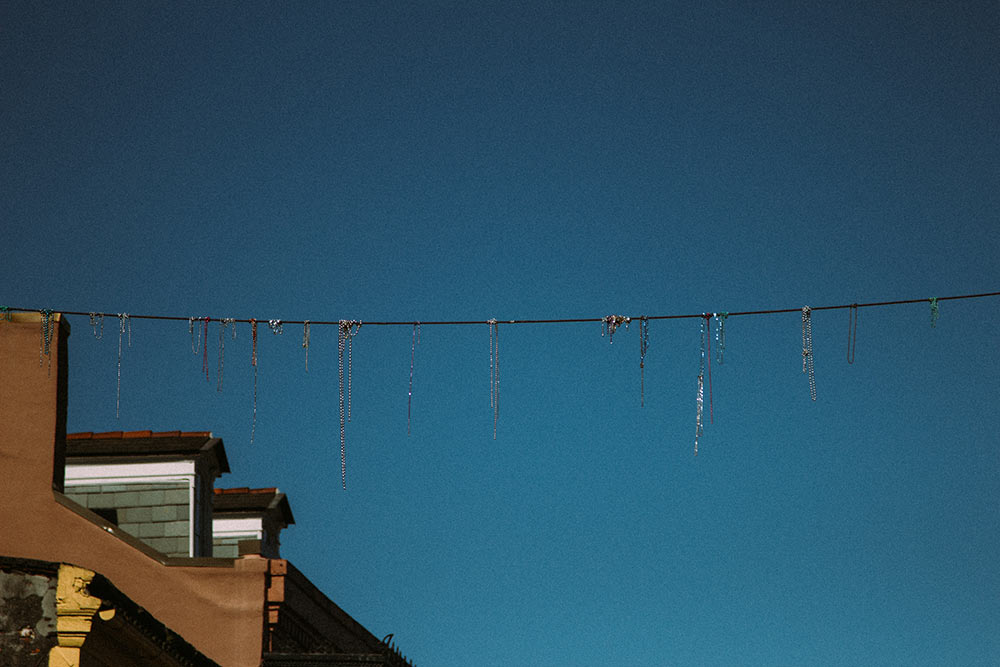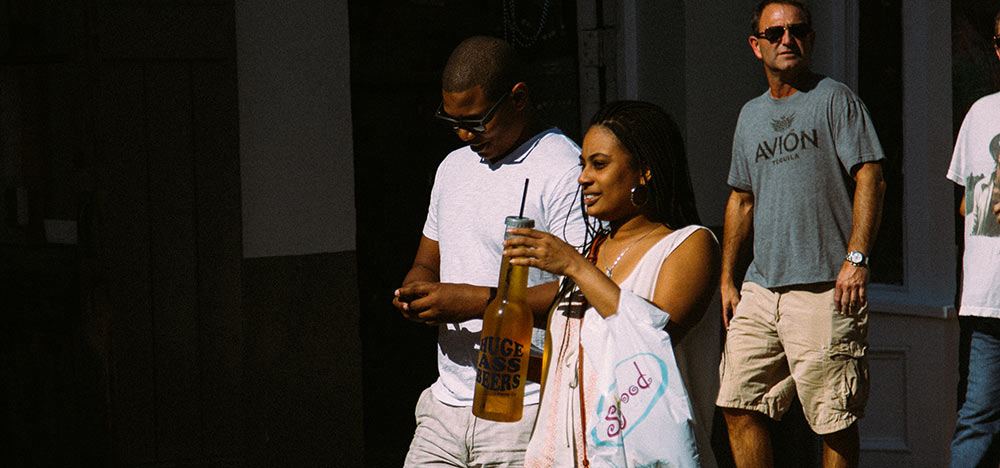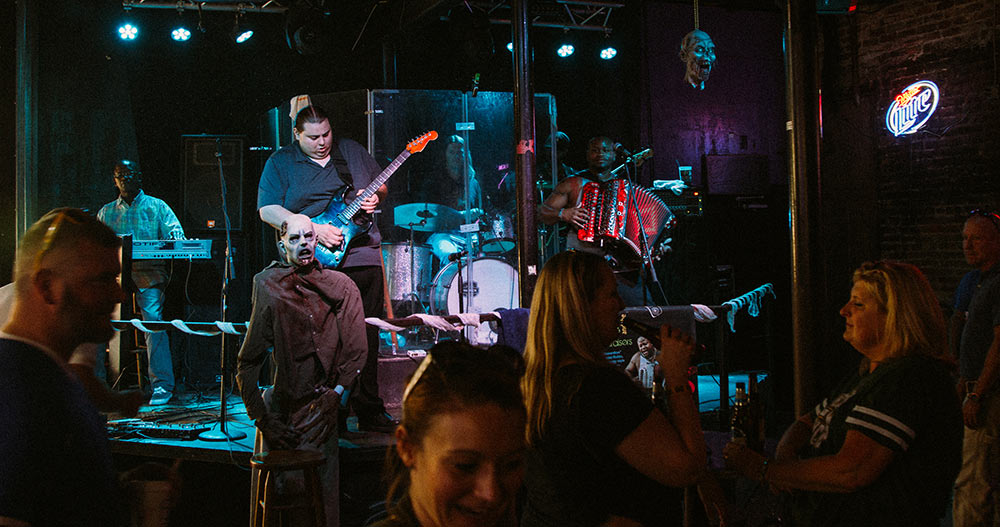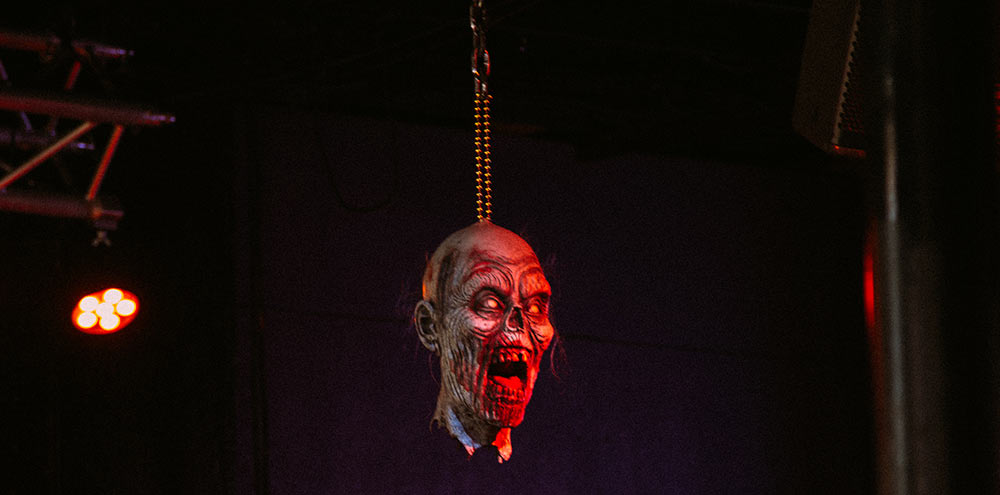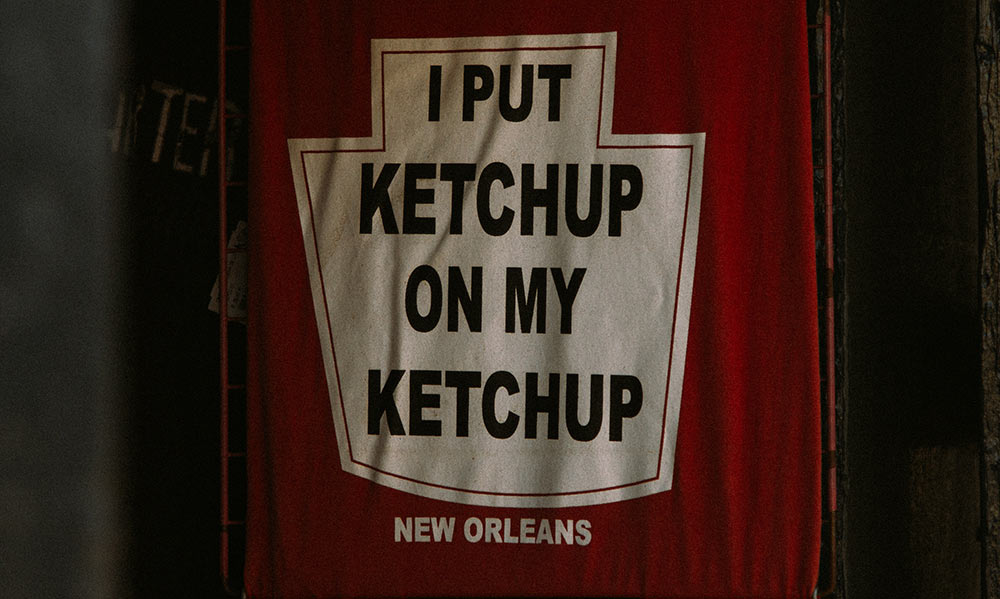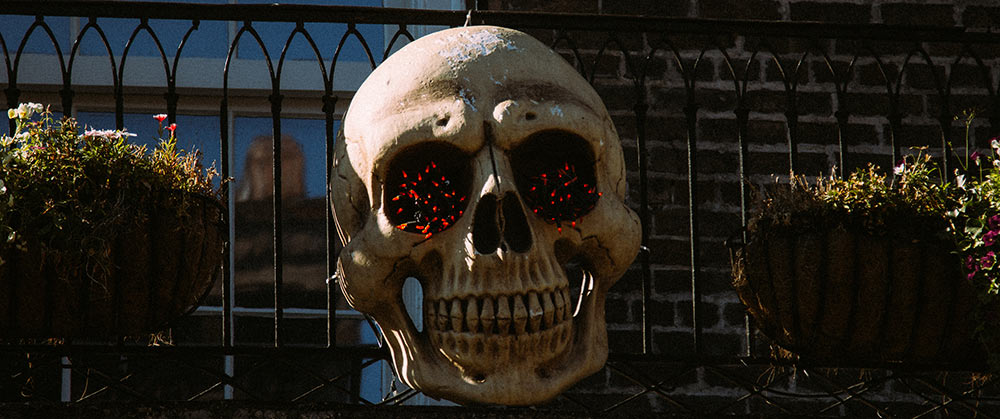 Cities and thrones and powers
Stand in time's eye,
Almost as long as flowers,
Which daily die:
But, as new buds put forth
To glad new men,
Out of the spent and unconsidered earth,
The cities rise again.
We did more than eat and drink. A little more. We took a walking tour led by Katrina (ironic name) through the Garden District and Lafayette Cemetery. Cemetery tours are a big thing in New Orleans. It might seem morbid, but in NOLA it's not strange. Not even a little. The city takes pride in just about everything, including the dead. I had heard before that the above ground tombs were a result of the water table. Not true – there are lots of dead buried below ground in New Orleans. The real reason is a lack of space. The idea of the tomb is to act as a house to be buried with all of your family; under one roof. It's actually quite a romantic notion. The stone structures act as natural crematoriums. They get upwards of 300 degrees in the summer. The newly dead are placed on the top row in a traditional coffin. After one year and a day, just ash and bone are left, transferred to an earn, and placed on the lower level – where dozens of family members may be.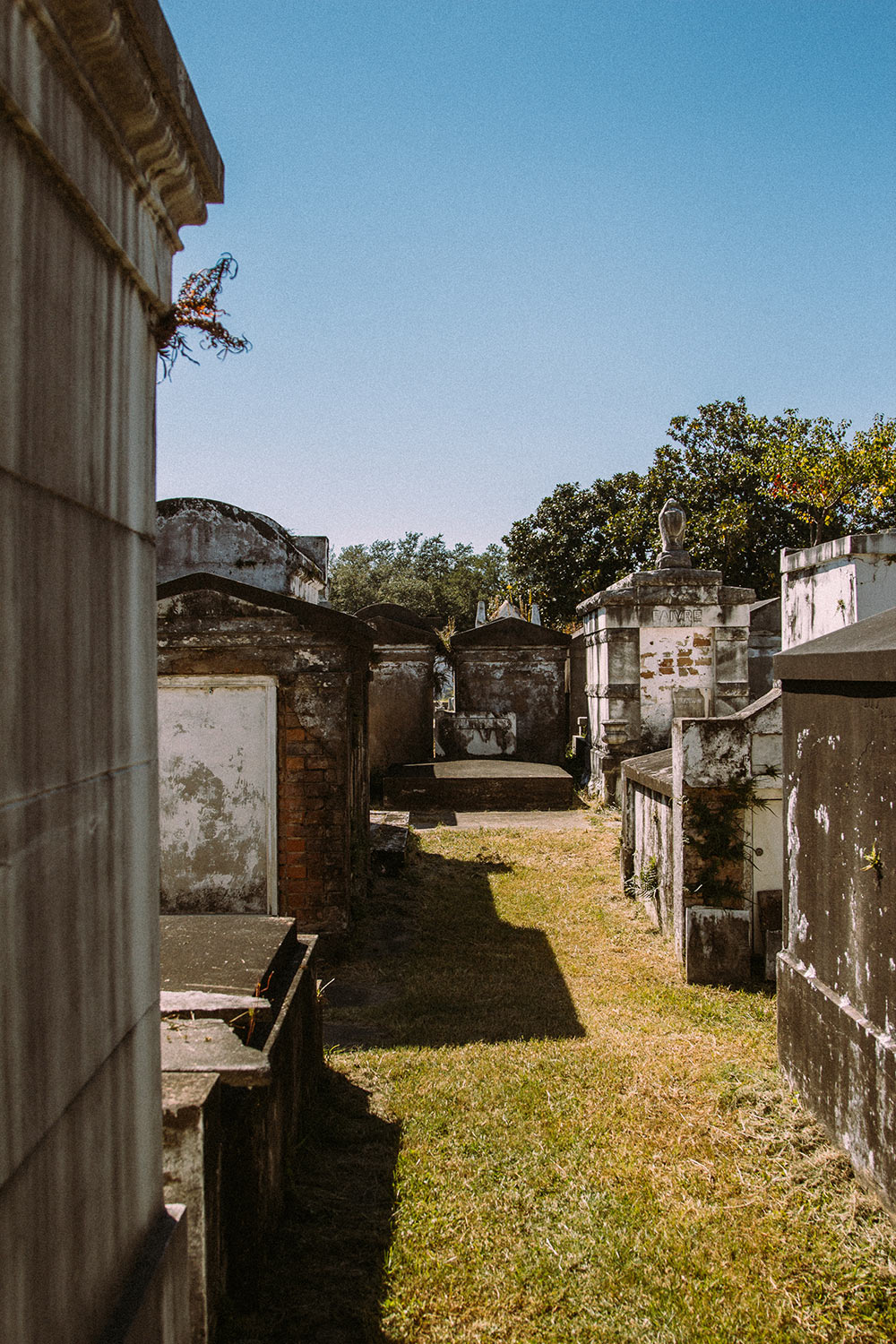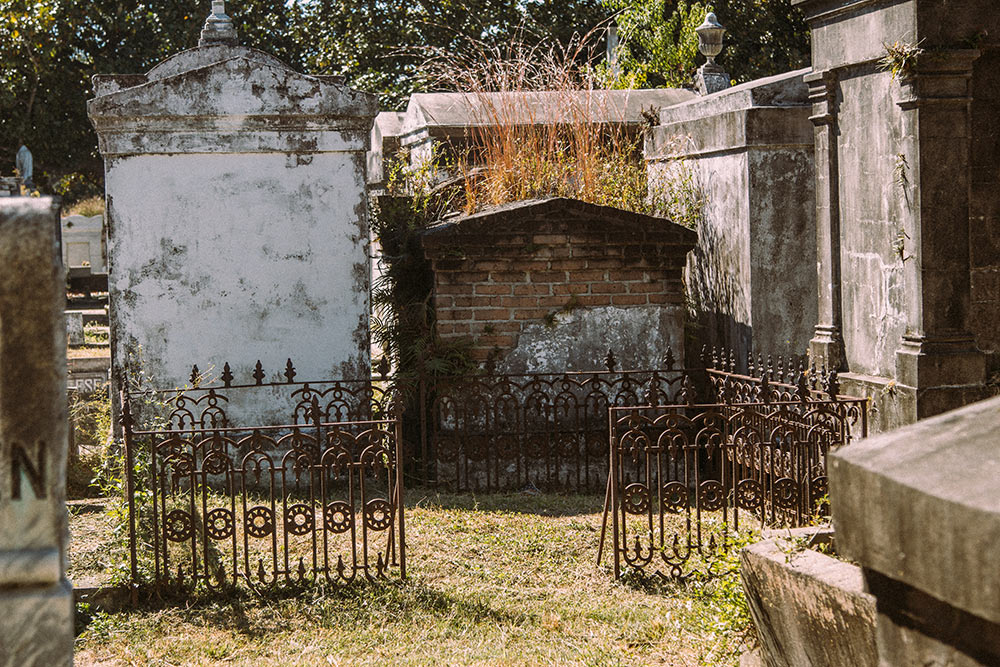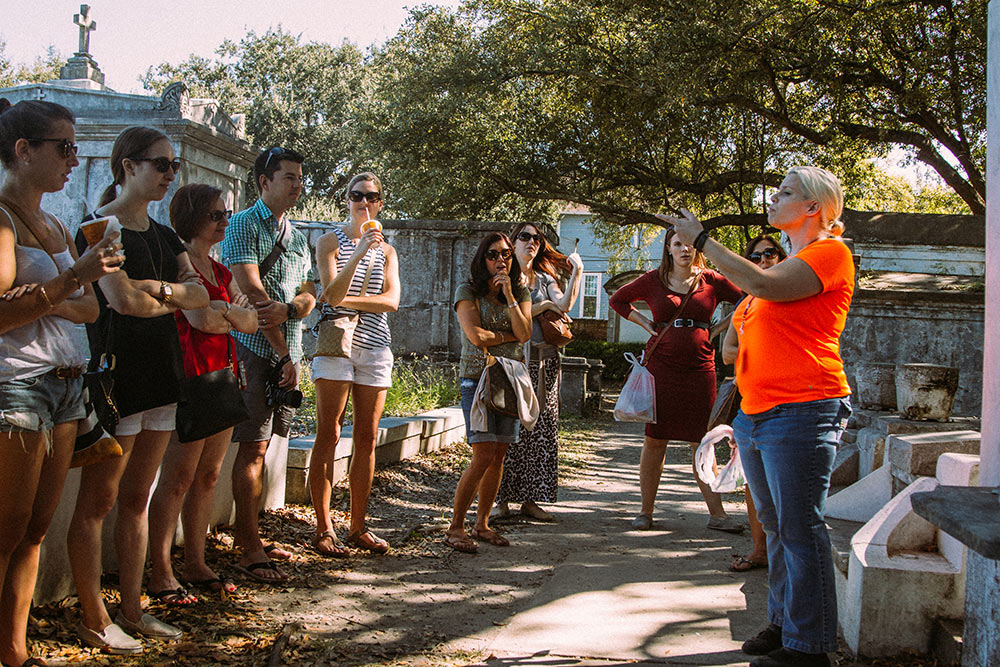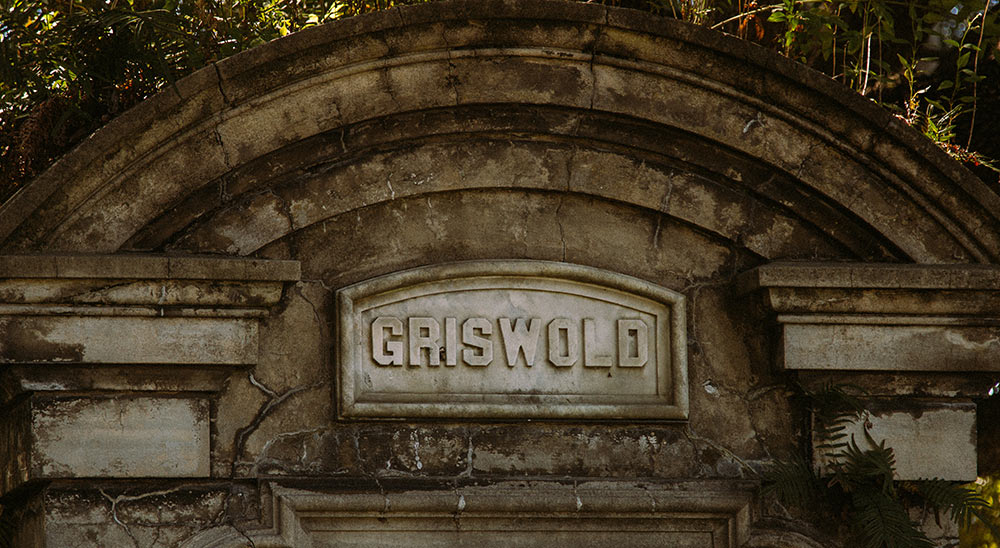 The Garden District
The Garden District was about 2.3 miles from our hotel. We decided to walk it. It took about 35 minutes, but it was a great stroll through the downtown and into the real neighborhoods of the city. The Garden District houses the affluent. It's no secret. Celebrities own houses here, like Sandra Bullock, John Goodman, and Archie Manning, where the great Peyton Manning grew up. The door labeled 1420 was home to one of the greatest Colts to ever play the game.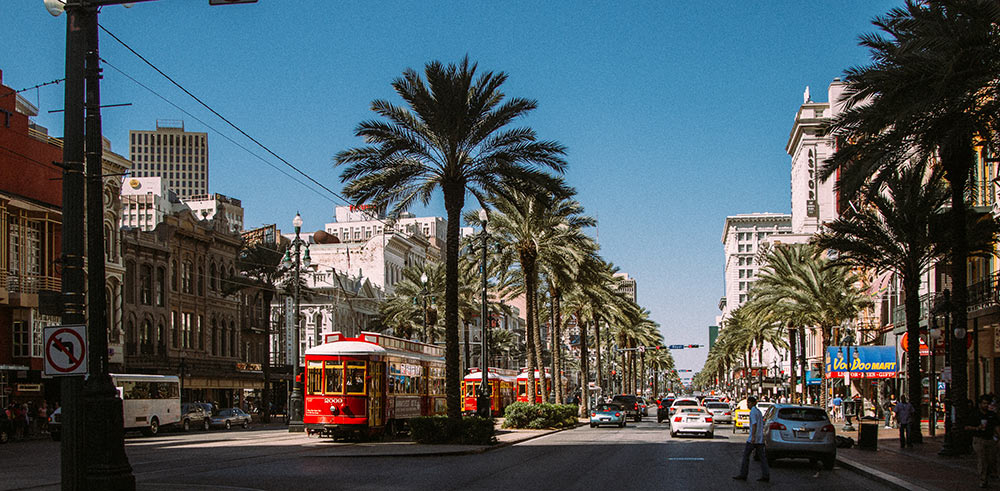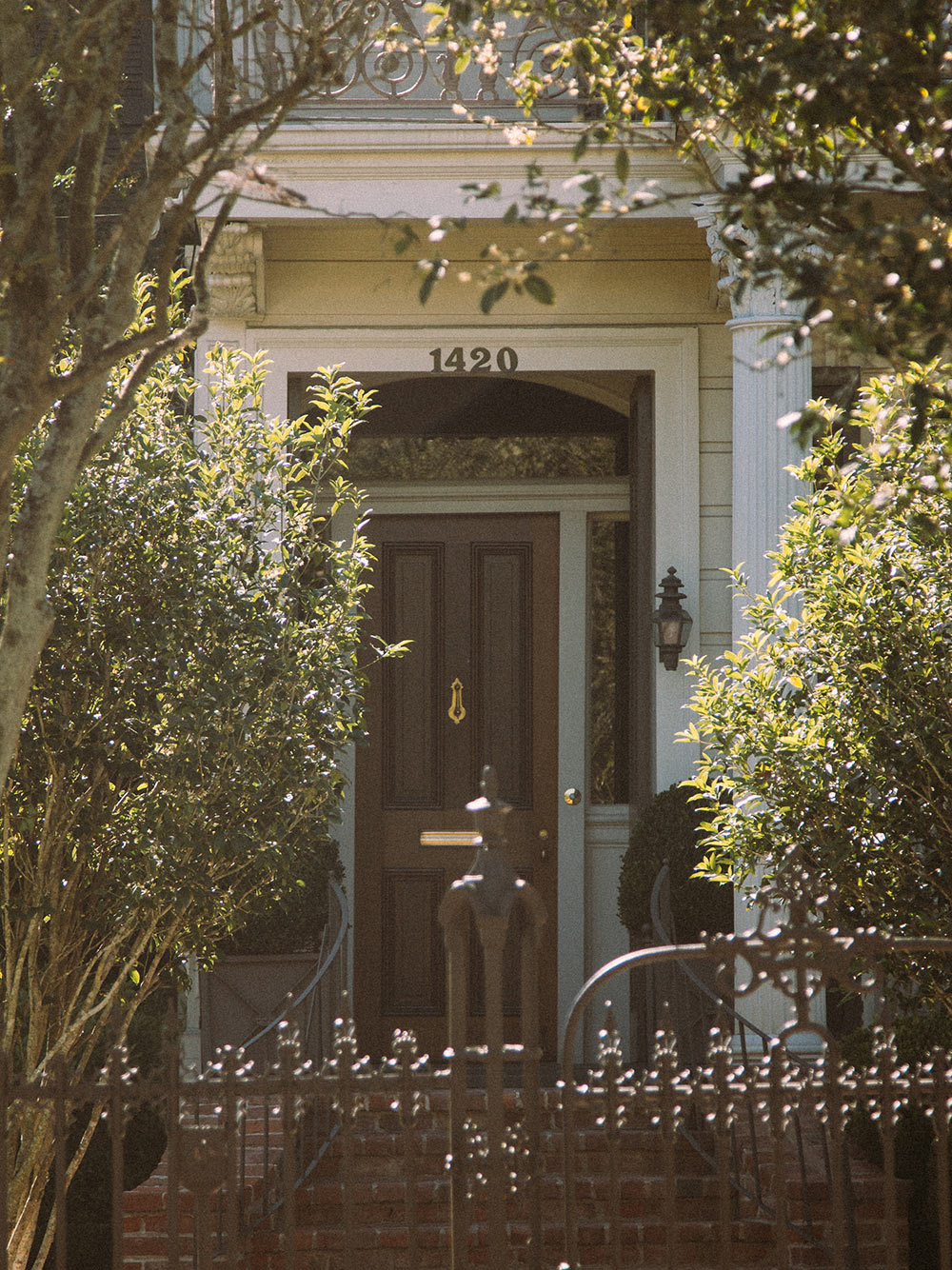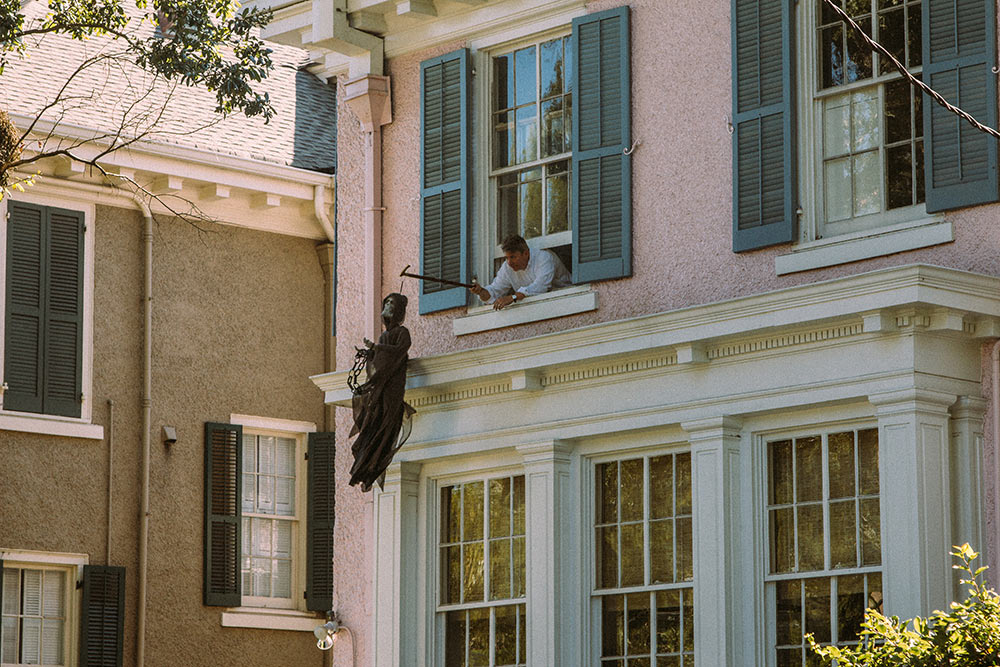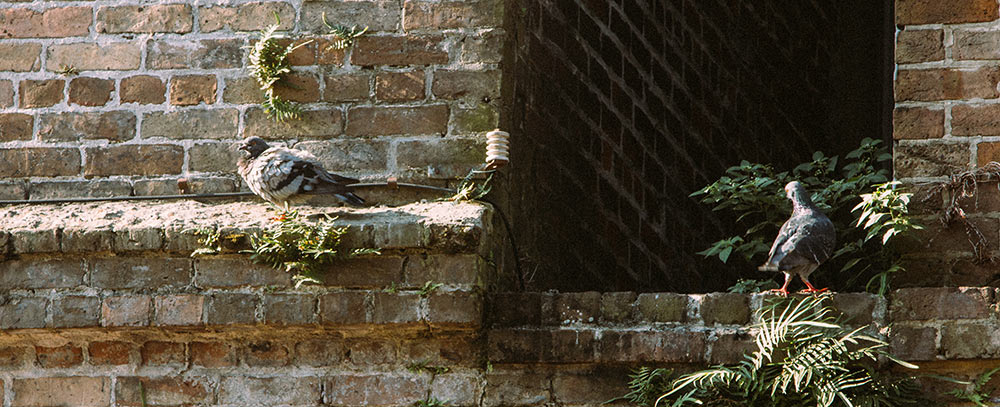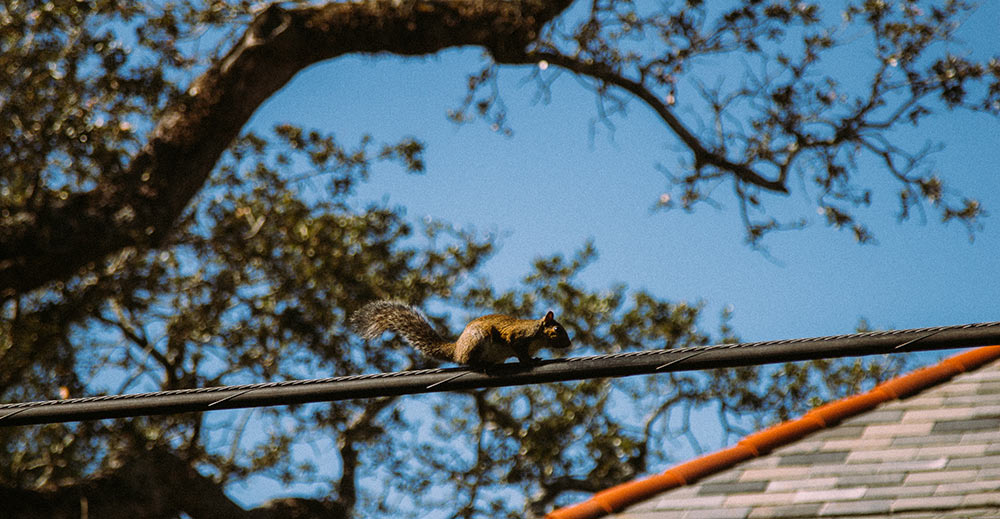 Looking Forward to Going Back
I'm excited to go back and share the city with more people who have never been there. A surprising number of my friends have never been to New Orleans.
It's my goal to change that.