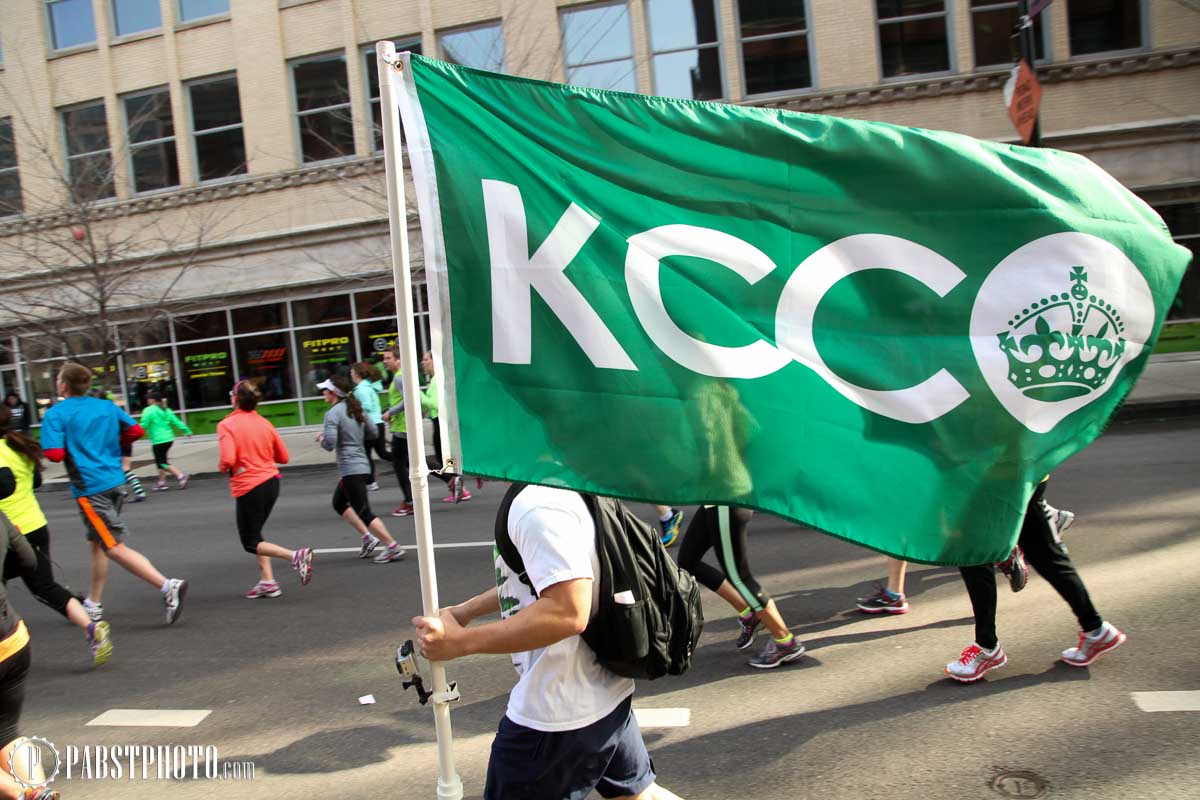 Sponsored by Bank of 'Merica the Shamrock Shuffle is an 8k race through the streets of Chicago. The race just so happens to go right by the Pabst Photo studio. The race took place this morning at 8:30am. I was also pumped to see the Chive flag being flown proudly down the street on which I live. As a big fan of The Chive I had to snap a few pictures; The Keep Calm and Chive on flag looked right at home in green midst the shamrock shufflers. These types of races are the best – not really races at all. A friendly distance of five miles mean most people are just out to enjoy the warming weather of early spring, get dressed up, and have a beer or three on a Sunday morning.
There is also a post-race party immediately following the race that will feature live music from the Freddy Jones Band (local Chicago outfit). Also, participants will receive a drink ticket. Unfortunately it is for a Michelob Ultra and not a Guiness. Serious runners will appreciate that. I guess.
Also, if anyone should see a picture of themselves by chance, just shoot us an email and tell us which image; we will be sure to get you the full resolution image without the watermark – on the house of course!