Shooting the Wedding Dress | Before and After
Photojournalism in wedding photography is not exactly photojournalism at all. It's not like we are shooting the news overseas. If there is a Corner Bakery bag in every shot while the girls are getting ready nobody is going to be happy about that. True photojournalists don't move things, don't change the reality in front of them. Wedding photographers have to. We wouldn't shoot the dress wrapped in plastic with cardboard stuffing. We have to move the dress to a location. Like a window, or hanging in a hallway, or a large open space – such as a lobby. I could show 20 shots of dress hanging in windows, but I wanted to use this shot for a specific reason. What if the hotel you are in is dark? What if the window treatments are ugly curtains? Sometimes, less is more. This dress was simple and I thought it'd look nice with a simple setup. Not every shot needs a big lavish setup. Look at the dress and let is inform you.
TIP: We couldn't find a big enough stretch of wall, and when we did find a large spot, there was no where to hang a dress. When we used to work as a videographer, we'd watch photographers walk all over looking for a place to hang the dress. Now, we consider hanging it ourselves. It's hard enough to find a good location to  hang the dress, let alone a spot with a nice background. Using a mono pod allows us to hang the dress wherever we want.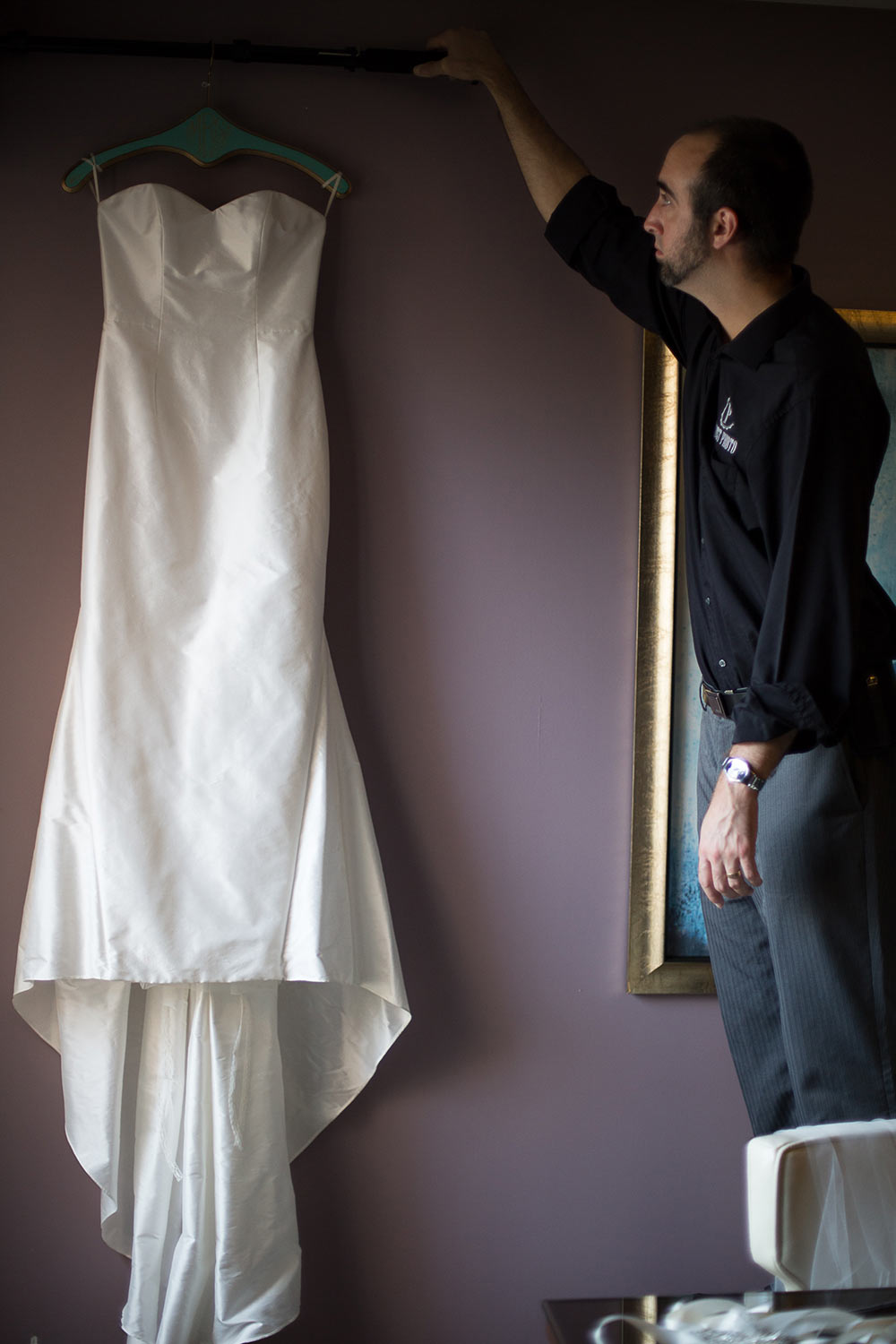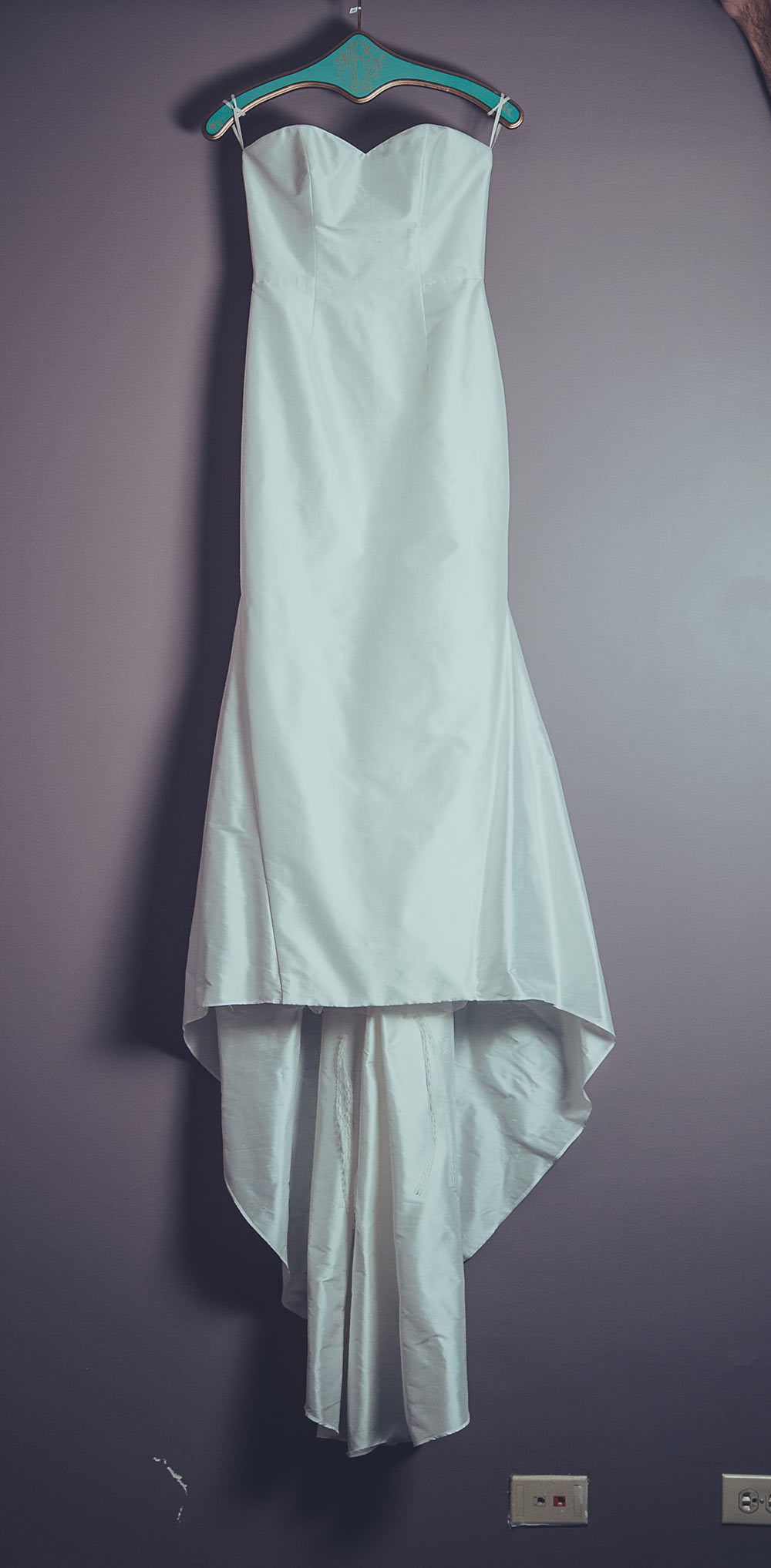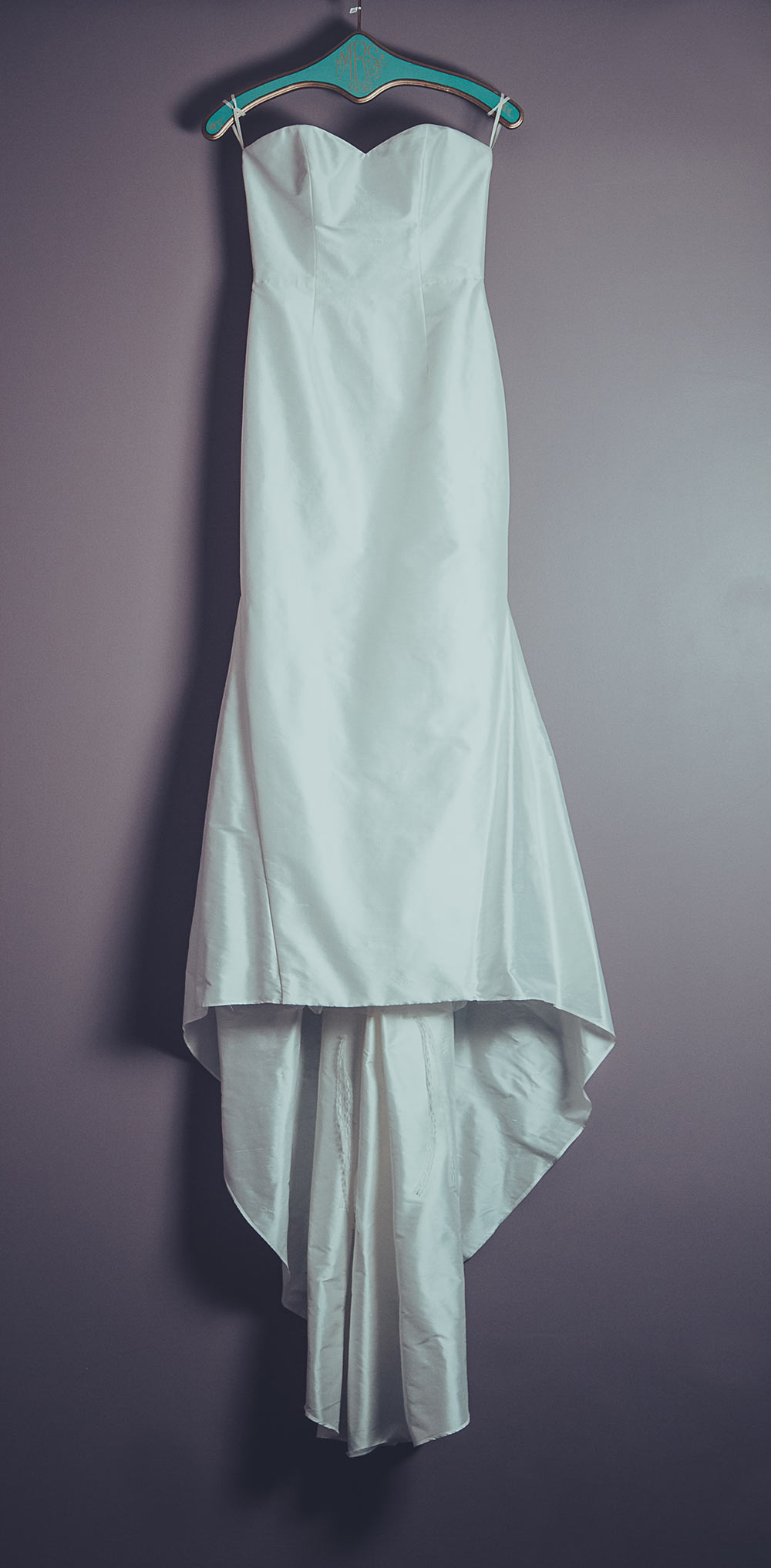 And below, is a different strategy. There I lit the front of the dress and hung it in the middle of the room. Knowing the inverse square law of lighting, the flash would not reach the back of the room, thus making it go dark.