Shooting in the Photo Studio
I absolutely love shooting in the photo studio. I think the main reason is that I love to control light. I love shooting on location too, but it's obviously harder to control the environment. A good photographer can do both really well, and I like to think we fall comfortably in that category.That said, I really challenge myself when I am taking studio pictures because it is that much harder to set yourself apart from the fold. We have seen hundreds, if not thousands of your typical studio portraits and shots. Two point and three point lighting, but we rarely see a pictures that makes us open our eyes a little wider and say, "wow," that's a great photo. Jamie and I try to coax that out of our viewers all the time. When I am taking and editing photos I really think about the viewer and whether I would be impressed or bored with the photo. Seriously though, if I'm not excited to edit the photo, it must not be very exciting. On a good day of shooting in the studio, I can hardly wait to get my pictures onto the computer; I am that eager. In a really great session, I often can't even finish the shoot because I am so excited to see the photographs in large format.
The Studio Pictures
Below, I have included a handful of studio pictures we have taken in the last few months. I have added some details regarding each shot in the caption for those that are interested. This is a new blog and new site even though I have been practicing photography for over a decade (eek, am I getting old?) — point is, I would love to make this a social site and place for conversation. If you hate my pictures, please leave a comment. I can take it. Or better, if you like them or have any questions at all, please feel free to comment or use our social buttons to share our work with the world. As always, happy shooting.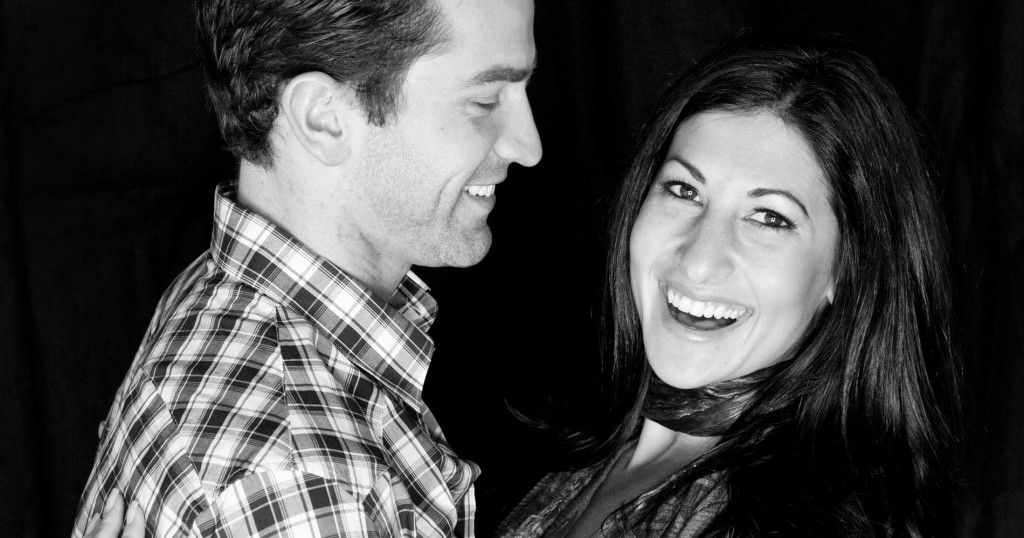 Again, this studio photo was taken using 4 CFL lights directly in front of her. We used an off camera flash and remote trigger for the hair light accent. The background was a paisley red pattern picked up from Jo-Ann Fabrics for pennies.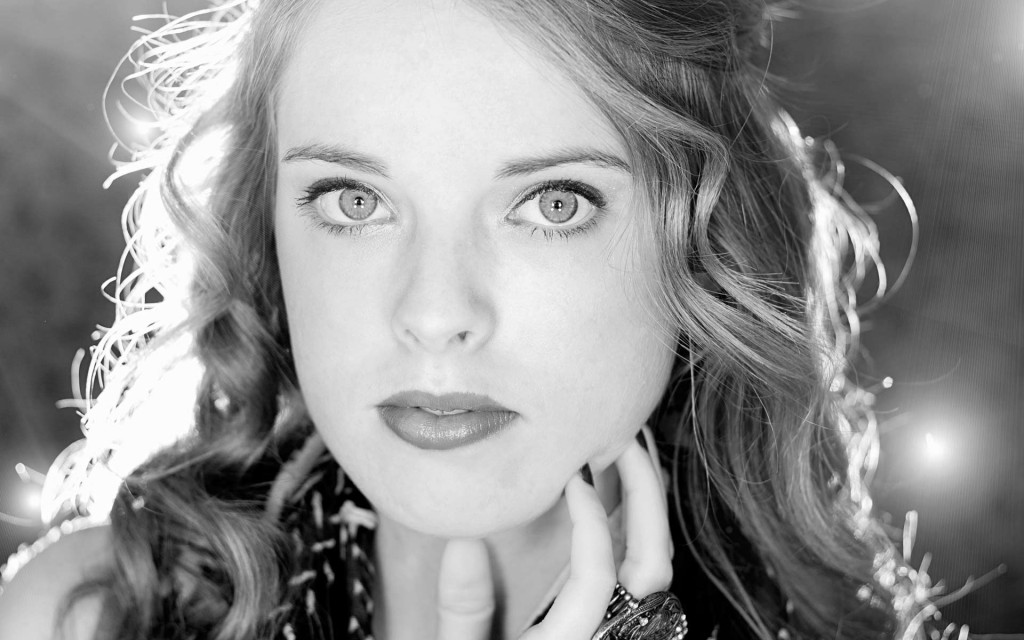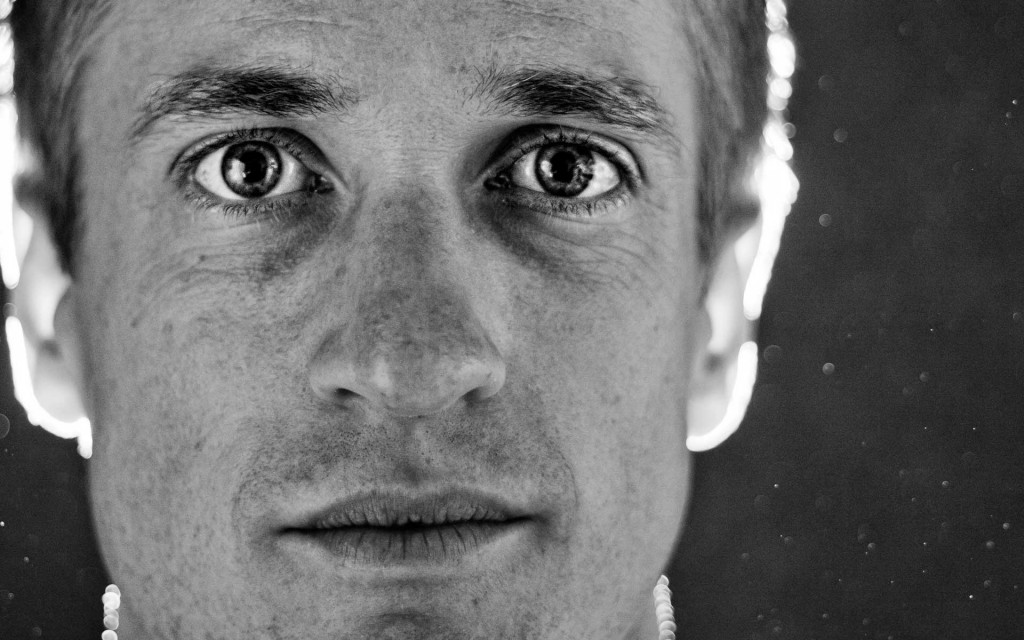 This photo was shot using only a hair light. The off camera flash was placed behind the subject and set to maximum power so that it would fill the room and bounce around. I knew this would result in overexposed rim light and under exposed face lighting. It was all intentional.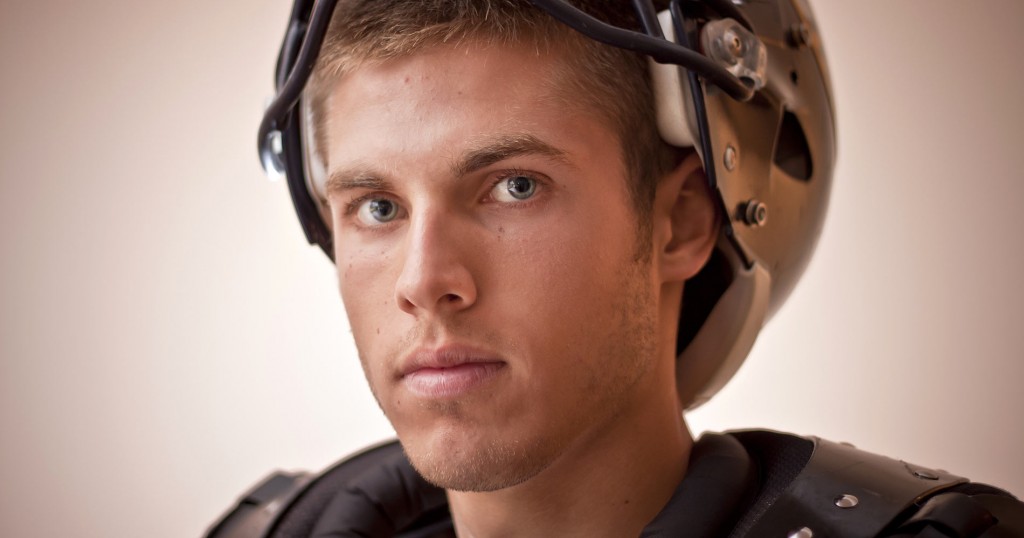 I wanted this shot to look like a studio picture, but in fact it is not. I shot this at the client's home against a standard white painted wall; I simply used the vignette tool in post production to add some visual interest.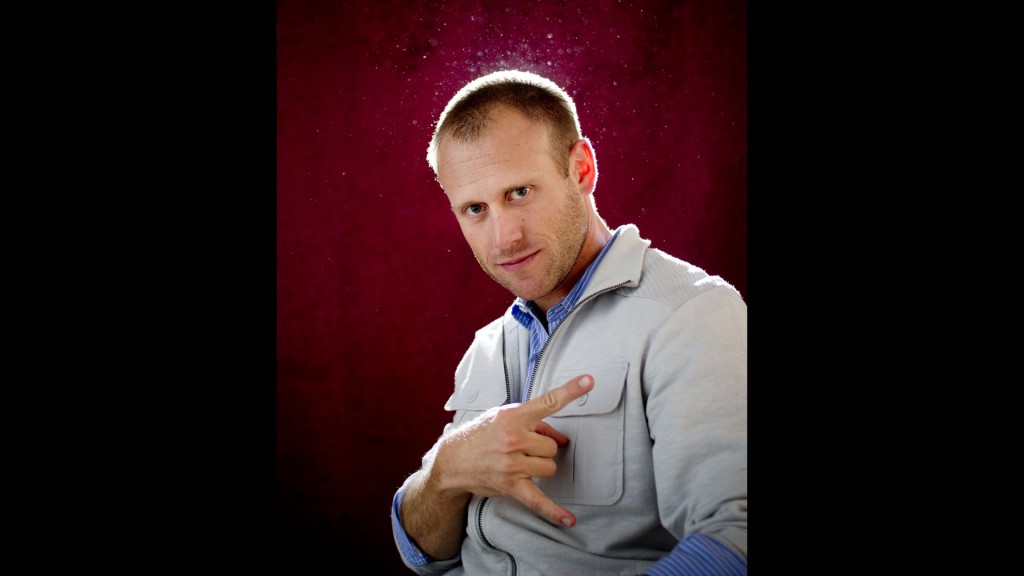 Again, this photo uses hair light only; it is on full power and fills the room with bounced light resulting in an over-exposed hair light and under-exposed facial lighting.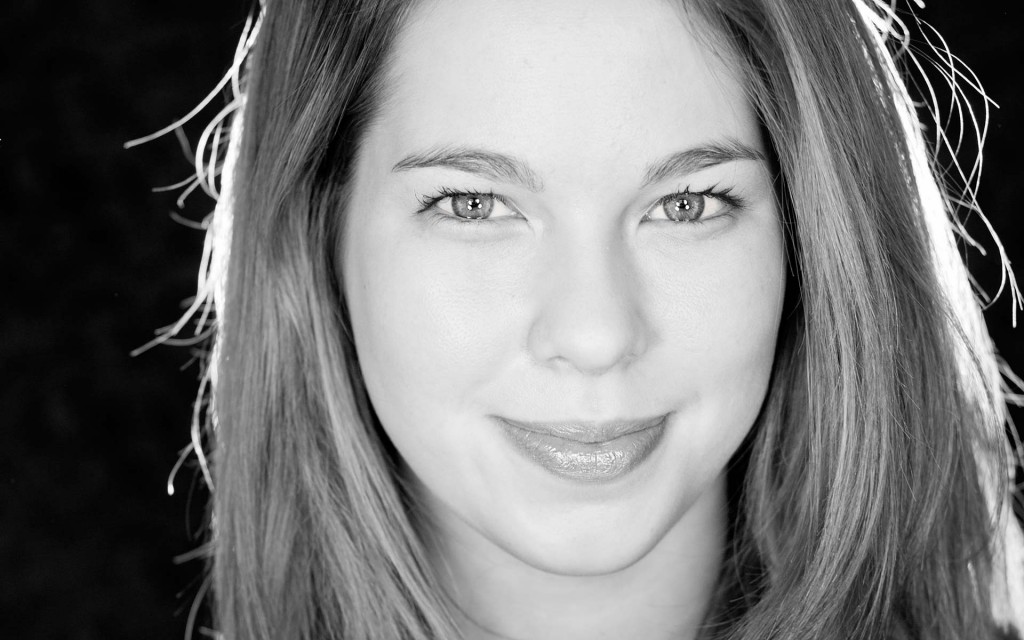 Four CFL light bulbs are responsible for the key light directly from the front causing the catch lights in the eyes. I also used an off camera flash to accent the hair and a black muslin backdrop.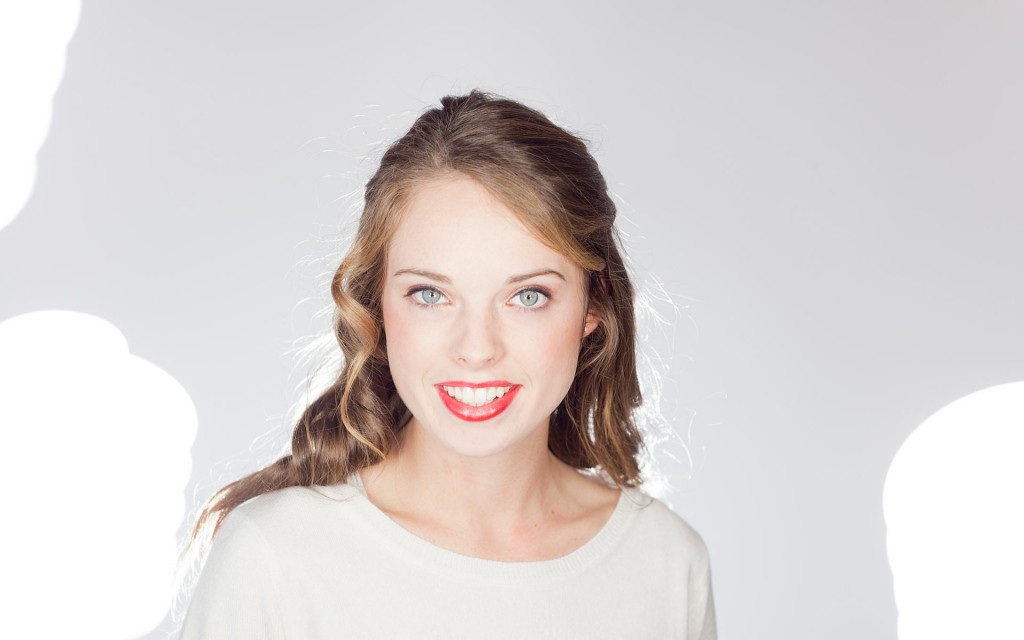 Mainly lit from the front this photo uses 4 CFL bulbs. I like continuous lighting because I know what I'm going to get and they do not run too hot. I also used an off camera flash for an accent hair light using a remote trigger.